Viewers Fell In Love With Rishi Kapoor Once Again After Watching 'Sharmaji Namkeen'! Wished, "If He Was Alive…"
Late actor Rishi Kapoor's last film Sharmaji Namkeen Review has been released on OTT platform Amazon Prime Video. Rishi Kapoor's son and actor Ranbir Kapoor promoted this film a lot. It makes me emotional to see actor Rishi Kapoor in his last film. Viewers are also remembering Rishi Kapoor after watching this film. Let us know what those who saw Sharmaji Namkeen have spoken about it on social media.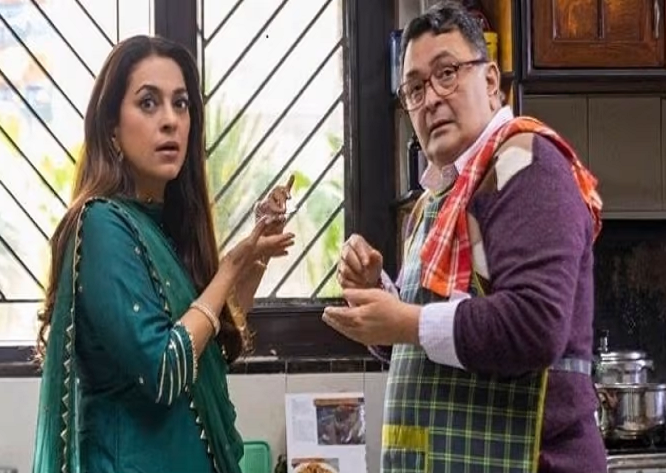 Sharma ji Namkeen
One user has written – "Sharma ji Namkeen is a film to make you laugh all the time." One user wrote – "You ever loved Chintu ji… yes, so give love to his film for the same love." Many fans have given 4 out of 5 stars to Sharma Ji Namkeen.
One user wrote – "This film is a Must watch". Paresh Rawal has done a memorable acting after Rishi Kapoor's departure. Emotional film. According to the user reaction on Twitter, this film is a superhit. Users are not tired of praising Rishi Kapoor. Some say that if he was alive, this film would have been released in theatres.
Sharma ji Namkeen
One user wrote – "Some people remain alive in our hearts after death, Chintu ji was the same star. Sharmaji Namkeen is a must watch movie with family. Thank you to those who completed this film even after the death of Rishi Kapoor. Actors Paresh Rawal and Rishi Kapoor have done a great job in the film."
The film is the story of Brij Gopal Sharma (Rishi Kapoor and Paresh Rawal) from Delhi, who has been given VRS by his company. Brij Gopal Sharma finds it difficult to sit idle. This is the story of the film. Every time you see Rishi Kapoor on screen, you will have a smile on your face. Apart from Rishi Kapoor and Paresh Rawal, the film also stars Satish Kaushik, Suhail Nayyar, Juhi Chawla and Isha Talwar. You can stream this movie on Prime Video anytime.