Virat-Anushka Trolled For Requesting People To Stop Sharing Pictures Of Vamika!
The first glimpse of former Indian cricket team captain Virat Kohli and actress Anushka Sharma's daughter Vamika has gone viral. This picture has been on social media since the last day, on which Virat Kohli himself has issued a statement. The Indian skipper has written on his Instagram story, "Hi guys we realise that our daughter's images were captured yesterday during the match and widely shared thereafter. We want to inform everyone that we were caught off guard and didn't know that camera was on us."
Virat Kohli further said, "Our stand and request on the matter of daughter is the same as before. We would really appreciate it if Vamika's images are not clicked and published for reasons we have explained earlier. Thank you."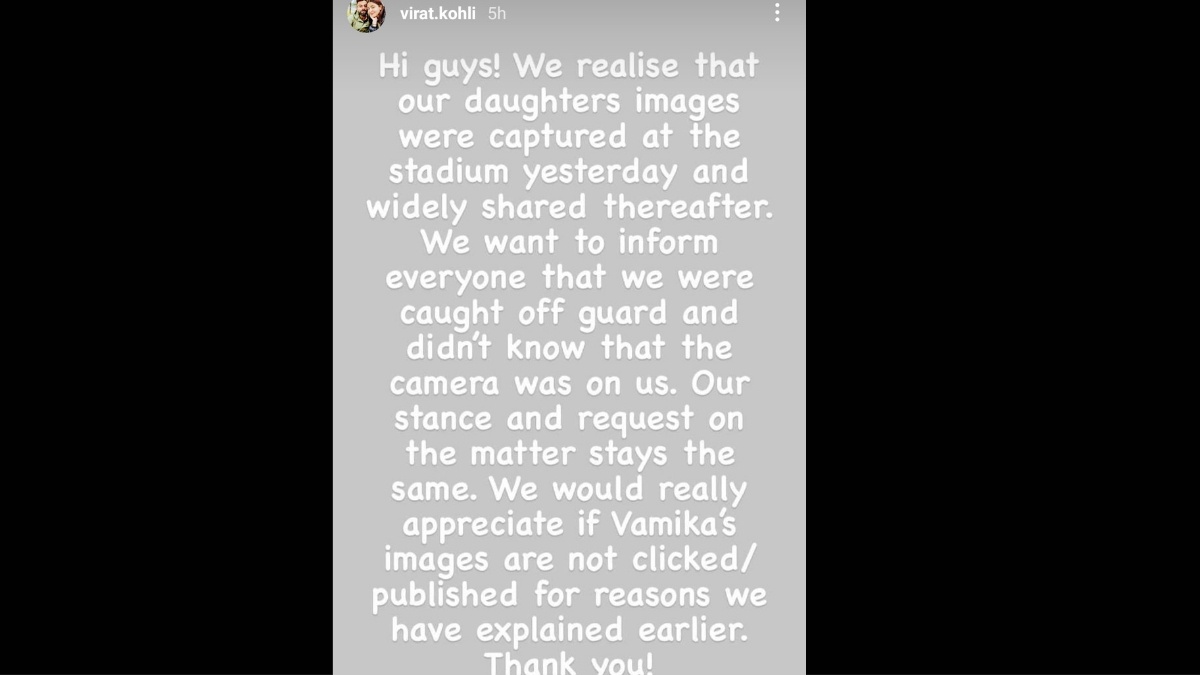 Virat and Anushka have been appealing to the media not to publish the pictures of the daughter. After the pictures went viral, Anushka and Virat have once again appealed not to do this. Anushka also wrote the same in an Instagram story, "We did not know that the camera was on us and the daughter's photo was being shared. Our appeal is not to do this."
After this post, now people have started trolling Virat and Anushka regarding this matter. And he is seen expressing his anger. People say that they are showing off too much. One user wrote, very strict parents. One said, "Uff, don't know how you can do so much overacting." Someone else wrote, "Send your daughter to Mars, no one will see her there ". One user even wrote, "Is your daughter a 'noor' of heaven??"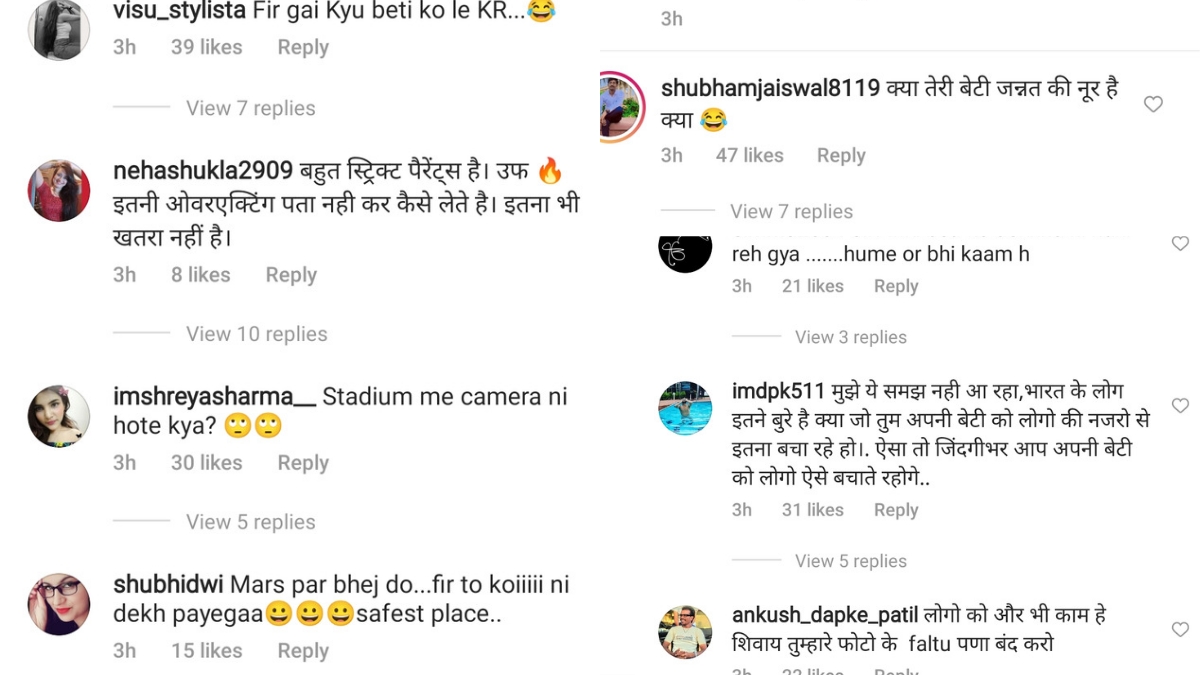 Anushka and Virat are hiding their daughter Vamika from the eyes of the media since birth, they do not want their daughter to come into the eyes of social media or other media platforms, on which, Virat Kohli once spoke openly and said, "We are a couple. Generally, we do not want our daughter's photos to come into the media or disturb our privacy, we want that when our daughter herself understands social media, then she should make the decision herself."
Now it remains to be seen whether, after this request, people will keep their privacy in mind while supporting their words or will troll them further.