Why Saif Ali Khan Said, "Taimur Wants To Be A Bad Guy, Rob The Bank, And Steal Everyone's Money," Know Inside!!
Actors Saif Ali Khan and Rani Mukherji, along with the two young actors, Siddhant Chaturvedi and Sharvari are busy promoting their upcoming film, Bunty Aur Babli 2. Earlier, we saw a video of two talking about their shooting experience being shared by Yash Raj Films. Now, in a recent video, Saif and Rani could be heard talking about how their little ones react when they watch their parents on screen. During the conversation, the Tanhaji actor shared some mischievous things about his son, Taimur Ali Khan which took Rani by surprise.
Saif Ali Khan revealed how his son Taimur after watching his film, Tanhaji ran behind people with fake swords. He said, "Taimur is a bit like picking up fake swords and chasing people violently after Tanhaji. He also imitates his son as he narrates it. Rani on this revelation can't stop laughing, she said, "That's what the best thing to do for him right now." Saif also said that he's clueless about this habit of Tim and just doing in the hope for the best, "No, I have no idea what we're doing. Just hoping for the best."
Saif further revealed that Tim wants to rob a bank and steal everyone's wealth, "I keep saying, 'This is the good guy, this is the role' but he's like 'I want to be the bad guy and I want to rob the bank and I want to steal everyone's money."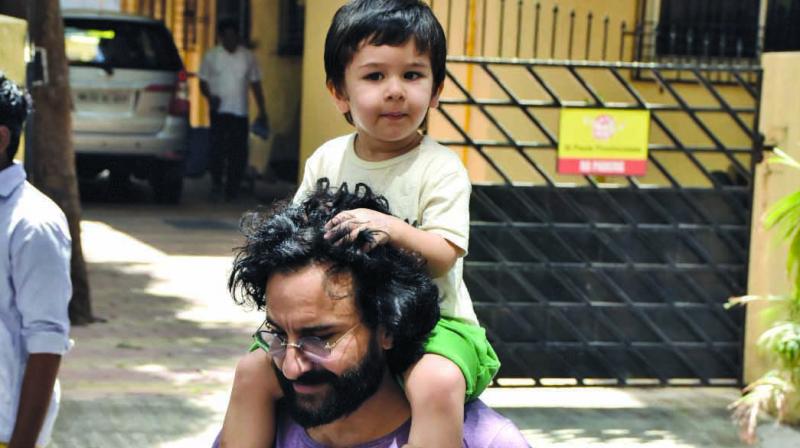 Reacting to this, Rani said, "He's going in another direction," followed by Saif agreeing with her, "It's a thought that but ya." He added, "I just hand over to his mother (Kareena Kapoor Khan) and say 'Please sort this out, please."
Coming back to Bunty Aur Babli 2, the movie will hit the screens on November 19, 2021.