Why Should You Need To Do Meditation? Read Here!!
Meditation can wipe away the day's stress, bringing with it inner peace. See how you can easily learn to practice meditation whenever you need it most. Sit down in a comfortable, stable position, without leaning your back against anything. This way you are forced to sit actively.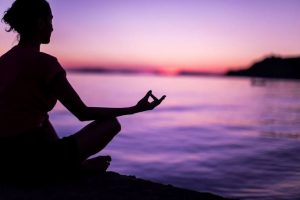 Set your timer for the chosen amount of minutes, check the timer, put it down next to you, and don't look at it anymore. Now you pause for a moment to reflect on the fact that you are going to meditate, that you are going to allow yourself to develop your mind.
Why Would You Begin to Meditate?
If you've never meditated before, the entire concept of meditation might seem a little strange to you. You sit down with your eyes closed and try to direct your attention to something and let go of what comes up in your mind. Every day. We could cite all kinds of research here that show that meditation reduces stress, improves sleep and health, or whatever.
But in fairness, most of the research is qualitatively mediocre, often focused on short-term effects and conducted by groups that explicitly want to prove that it works, such as the founders of mindfulness as therapy, meditation apps, or others who make money through meditation.
Meditation is big business. That's why it might be wise to have some healthy suspicion about what you read and hear about meditation and mindfulness. If stress has you anxious, tense, and worried, consider trying meditation. Spending even a few minutes in meditation can restore your calm and inner peace. Anyone can practice meditation. It's simple and inexpensive, and it doesn't require any special equipment.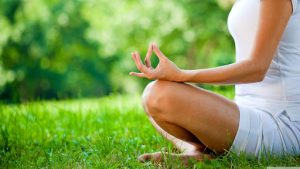 Benefits of meditation:
Meditation can give you a sense of calm, peace, and balance that can benefit both your emotional well-being and your overall health. And these benefits don't end when your meditation session ends. Meditation can help carry you more calmly through your day and may help you manage symptoms of certain medical conditions.
Meditation and emotional well-being When you meditate, you may clear away the information overload that builds up every day and contributes to your stress.
Sonu Reveals Bizarre Request He Got From Fan During Show, Leaves Kapil In Splits!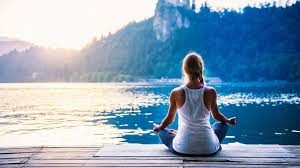 The emotional benefits of meditation can include:
Gaining a new perspective on stressful situations
Building skills to manage your stress.
Increasing self-awareness.
Focusing on the present.
Reducing negative emotions
Increasing imagination and creativity.
Increasing patience and tolerance.