Women's Day Special: An Extremely Talented Executive Housekeeper, Leena Mandal
A seasoned hospitality industry professional with experience of close to two decades, Leena Mandal is the Executive Housekeeper at The Leela Gandhinagar. In an interview with the Women's Era, we look at her journey, her experiences, and her advice to aspiring hospitality industry professionals. Excerpts: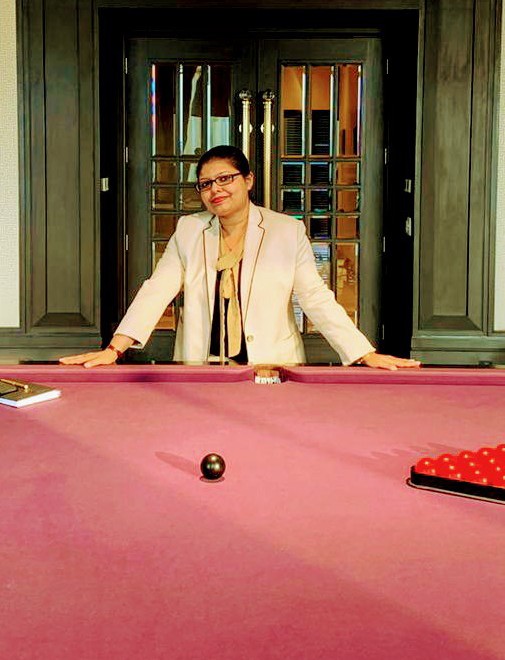 Please let us know about your journey.
I have been associated with the hospitality industry for close to two decades and today representing the Women of Leela as a part of The Leela Palaces, Hotels and Resorts since 2012, I take great pride in leading towards breaking the bias in the hospitality industry. Previously I had been associated with the brand in Bangalore, Chennai, and now Gandhinagar. Currently working in one of the best true Indian luxury brands, earlier in my booming career I also had the privilege to work with many renowned luxury brands like Oberoi, Taj, and Lalit. My dream of joining the hospitality industry was always to break the trend and do something that will set us apart from the rest. With that singular goal in mind, I graduated with a Diploma in Hotel Management & Catering Technology from MS Ramaiah College, Bangalore. 
How has the journey been as part of the hospitality sector?
Working from the beginning of my career with many luxury brands, I had the privilege to work under and with the best of leaders of the industry who helped me gain necessary direction towards achieving whatever I have today. Today when I look back, I feel proud being one of the key pillars of Women of Leela and setting an example as a leader in breaking biases in the hospitality industry. One of the key instances, I can highlight is the recent on-going pandemic war, where with a very hardworking and dedicated team, we were able to ensure Suraksha by Leela experience delivered for all our guests when they choose to stay at The Leela Gandhinagar. 
Is your family supportive of your work?
Being a Women at Leela, one of the key initiatives advocated today is the work-life balance equation and that makes working at The Leela Gandhinagar, like a second home and my colleagues are my family. I'm heartily thankful to my fellow senior leaders and Vice President and General Manager-Mr. Jaideep Anand, for always supporting me in ensuring that work life balance is maintained. On the other hand, I cannot be grateful and joyous enough to express my gratitude for the sacrifices made by my family, especially my husband who ensured my career has only seen growth without imposing any domestic or household pressure to take care of things while at times I was busy or occupied at work.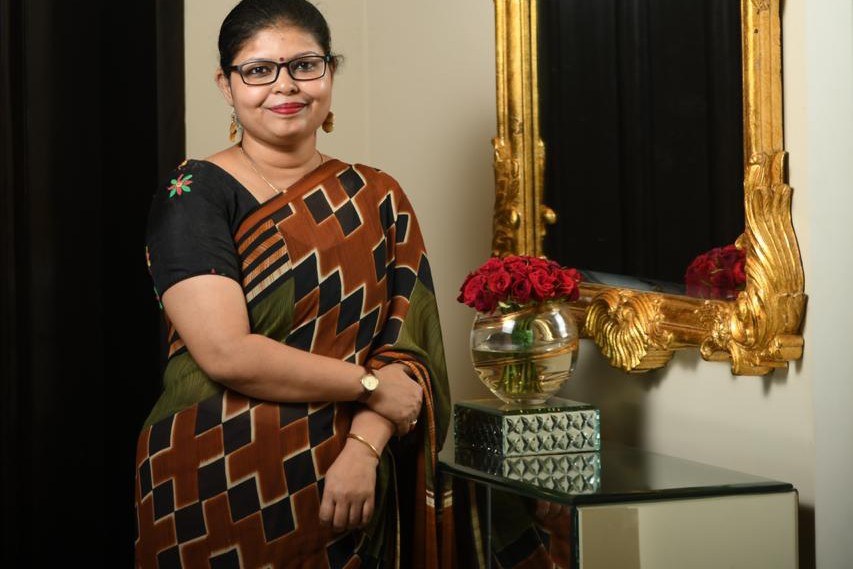 Have you ever faced any hurdle being a woman in your respective sector?
Being a Women leader at Leela is about breaking the bias. I'm privileged to work for such a wonderful luxury brand- The Leela Palaces Hotels Resorts, where everyone is given an equal opportunity and focused on creating a greater gender diversity within the organisation. Moreover, if you see today, hospitality is an industry where the ratio of female employees is higher than many other industries. Including my housekeeping team, I have the privilege of working with many future women leaders of the industry.  
What do you do in your leisure time?
Working in the hotel industry is hectic and fun at the same time. So unwinding is very important for me. So, I enjoy the occasional reading, painting and clay modelling inspired from local regional cultures as well. 
What is your mantra for mental well-being?
For me, it's a simple mantra- One work at a time and delivering the best experience for all our guests. Though our job description requires us to be multi-tasker, I thoroughly enjoy the challenges that we come across everyday in the daily operation of hospitality and finding solutions to overcome them. Mediating helps me a lot towards focusing on my mental wellbeing and daily work. Having been accustomed to various exciting work situations for nearly two decades, I always look to stay calm and focused. I also try to look at things from a positive perspective. The other key aspect is I look at the guest satisfaction score which drives me a lot towards making sure all needs are taken care of. 
Any advice for young women who wish to build a career in the hospitality industry?
Don't be afraid to break the bias. Develop a strong personal brand and be confident about yourself always. Remember failure is the pillar of success and never give up till you have achieved your dream role. Tomorrow you can also be a women leader to inspire millions of others as well.