Yami Gautam Talks About Incurable Skin Condition She Suffers From, Shares A powerful Message- Pictures Inside
Actress Yami Gautam is known to all for taking up versatile roles on screen. The actress has come out as a winner in the last few years with the challenging characters she plays in her films.
The newly-married Yami, on Monday, took to her Instagram to reveal that she has been suffering from an incurable skin condition called Keratosis-Pilaris since her teenage years. Yami also said that she decided to open up on the same to let go of her "fears and insecurities"
Mustering all the courage she had, Yami shared some 'untouched' photos of herself from her latest photoshoot. Talking about her skin condition along with the pictures, the Bhoot Police actress wrote that the condition causes dry and rough patches with tiny bumps on the skin.
In the powerful note shared by her, Gautam penned, "I recently shot for some images and just when they were about to go in for post-production (a common procedure) to conceal my skin-condition called Keratosis- Pilaris, I thought, 'Hey Yami, why don't you embrace this fact and accept it enough to be OKAY with it. Just let it be… (Yes, I do talk out loud to myself)."
Have a look at Yami's unfiltered pictures: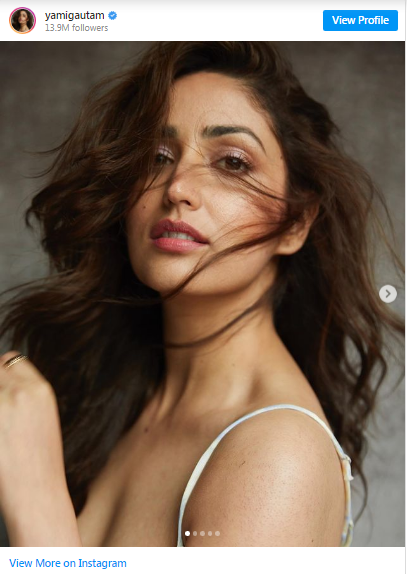 This KHAN Was The First Choice of DDLJ, Not Shah Rukh Khan!!!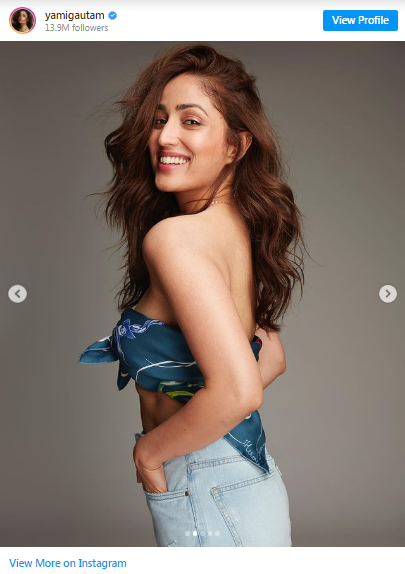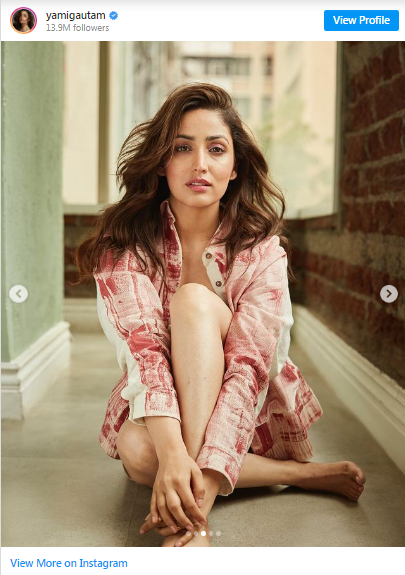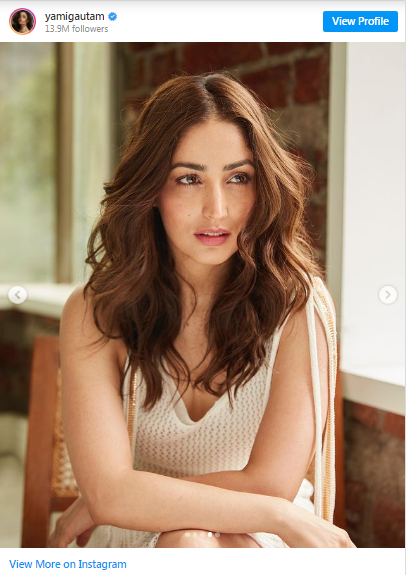 The 32-year-old continued, "I promise they aren't as bad as your mind and your neighbor aunty makes it out to be. I developed this skin condition during my teenage years, and there is still no cure for it."
Yami said that she doesn't feel the need to hide her condition and sharing it with her followers on Instagram is like a liberation for her.
"I've dealt with it for many years now and today finally, I decided to let go of all my fears and insecurities and found the courage to love and accept my 'flaws' wholeheartedly. I also found the courage to share my truth with you. Phew!"
On the concluding note, Yami wrote, "I didn't feel like airbrushing my folliculitis or smoothing that 'under-eye or 'shaping up' that waist a tiny bit more! And yet, I feel beautiful."
Yami's post has received tons of appreciation and encouragement from her fans and industry friends like Kajal Agarwal and Jacqueline Fernandes.
On the professional front, the actress will next be seen in the social comedy Dasvi, a thriller titled A Thursday and an investigative drama Lost. Yami was last seen in Bhoot Police alongside Saif Ali Khan, Arjun Kapoor, and Jacqueline Fernandes.