'Yeh Rishta Bohot Kuch Kehlata Hai', Shivangi Joshi Writes An Emotional Post As She Wraps Up The Show
TV's popular show, Yeh Rishta Kya Kehlata Hai is one of the longest-running TV shows. It manages to impress its fans with all its tracks. The show first aired in 2009 and since then, its promising plot and engaging storyline have been winning hearts. Over these years, the show has maintained a fair position on TRP charts as well.
Yeh Rishta Kya Kehlata Hai introduced the sensational Hina Khan to the world of acting. The actress ruled the roost as the lead character of the show 'Akshara.' She left the show after a leap and post her exit, the show shifted its focus on the story of Akshara's daughter, Naira played by Shivangi Joshi. For a long time, Shivangi Joshi along with Mohsin Khan weaved their magic on screen. But now, with the introduction of fresh leads after generation leap in the show, both Shivangi and Mohsin have said goodbye to the show.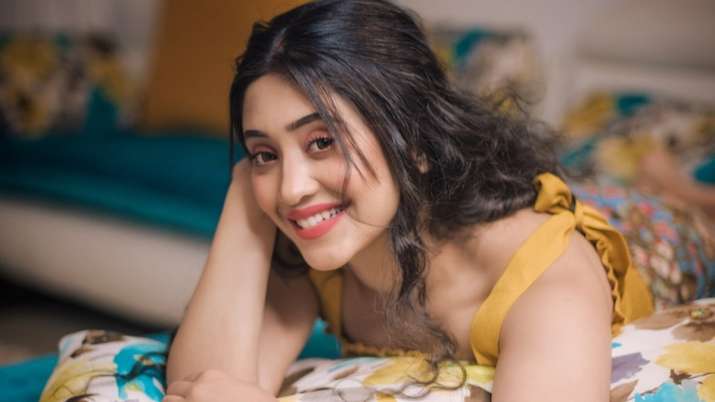 While Mohsin shot for his last scene a few weeks ago, actress Shivangi Joshi bid a final goodbye to the famous show recently. The actress wrapped up for her part in the show on October 25, 2021. Shivangi took to her social media handle and wrote a long note to express her emotions.
Shivangi in the note mentioned it was not only a show for her but her life, her home, where she expressed varied kinds of emotions. She also revisited the year she first set her foot on the sets of the show. In the note, Joshi mentioned that in May 2016 she was not aware that this set will become her second home. The actress further recalled the time when she had meals with the team, played with kids, and more. She also shared how she was scolded by the director as well as appreciated by him when she gave her all.
Have a look at Shivangi's post:
https://www.instagram.com/p/CVgIUPJrsm6/
Shivangi also described her feelings through the title of the show. She wrote, "I can proudly say that Yeh Rishta Bohot Kuch Kehlata Hai." Concluding her write-up, she thanked the producer Rajan Shahi for this opportunity, her co-star Mohsin Khan, and the entire unit of the show. Shivangi  Joshi played Naira and Sirat on the show and made a good amount of fan following with her powerful performance.