The former Miss World, who is renowned for her quick wit and comfort answering challenging questions, has a surprise in store for Anushka.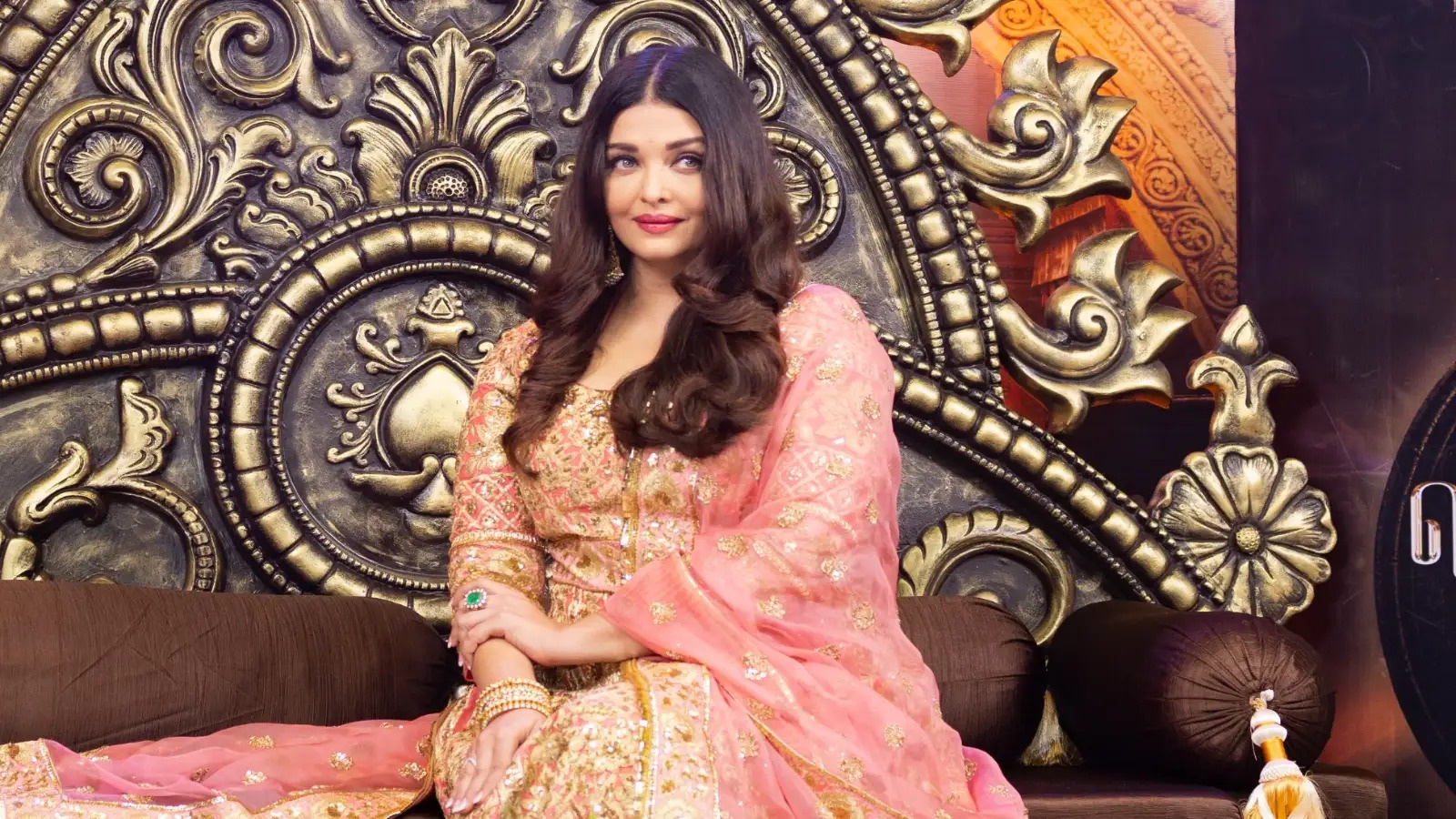 Aishwarya Rai Bachchan is adored for both her sharp wit and her stunning beauty. She never shies away from showing that she is attractive and intelligent. As we were discussing this, we came across an old video of Aish in which she skillfully responded to Anushka Sharma's challenging question and referred to her daughter Aaradhya as the most beautiful woman in the entire world. Social media is flooded with the old footage of Aishwarya deftly responding to Anushka's query using an AV.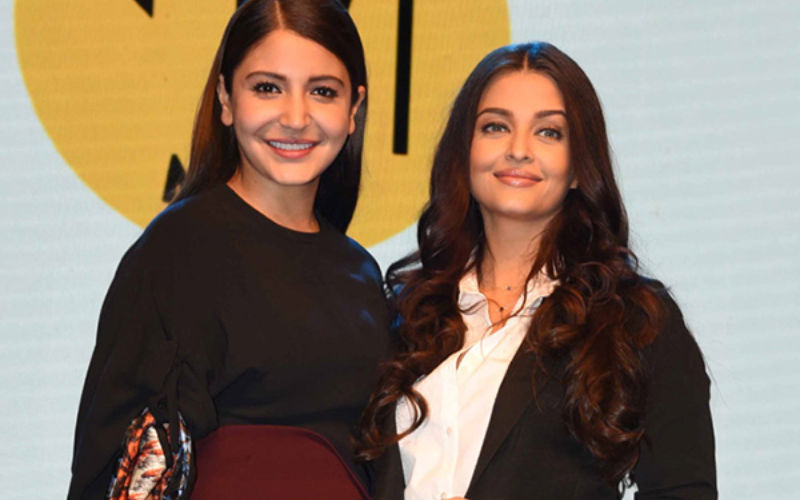 Anushka Sharma Questions Aishwarya Rai
If you think you're the most beautiful lady in the world, do you think so? the PK actress asks Aishwarya in the video. If not, mention the most attractive woman you know and you are not allowed to take your mother's name.
"Hi Anushka, very tricky because you have taken my mother out of the question, but for a question like this, you cannot take a mother out of me," the Taal actress said in response. I would like to add that beauty is undoubtedly in the eyes of the beholder, and that beholder today can't help but see beauty in the face and in the eyes that I brazenly, obsessively gaze into every single day. The actress was heard saying, 'At this point of time, its Aaradhya, my daughter for sure.'
Aishwarya Rai's Daughter- Aaradhya Bachchan
Aishwarya Rai frequently travels with Aaradhya Bachchan to several award events and shows. The young girl not only possesses her mother's composure, but also her attractiveness. Aaradhya is unquestionably Aishwarya Rai's miniature. The mother-daughter duo is remarkably similar to one another in terms of their nose shape, hairstyles, and eyes.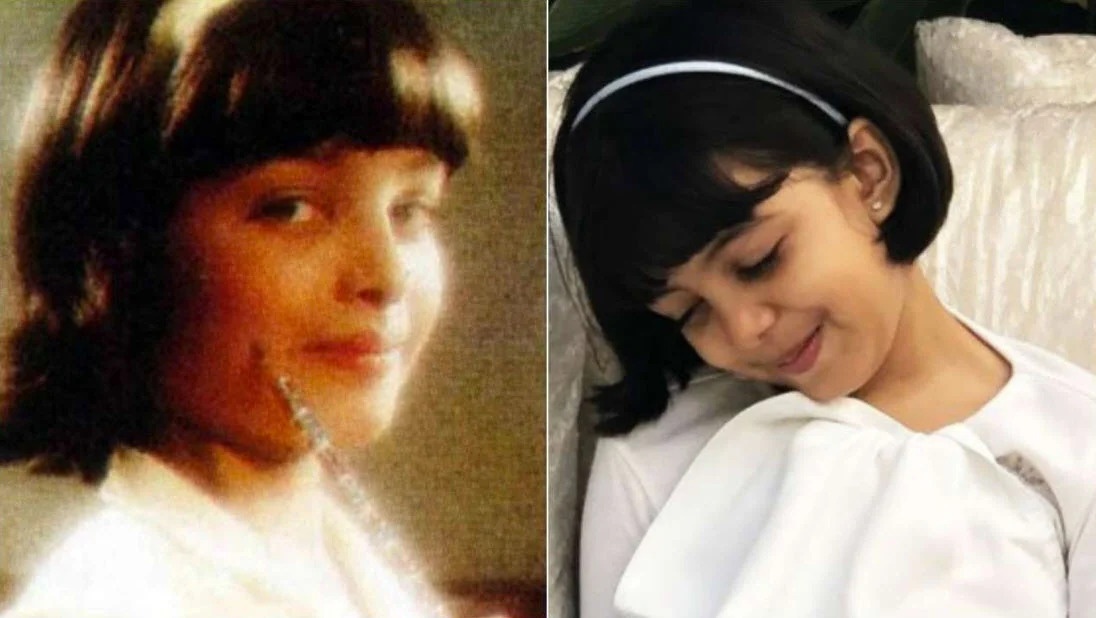 In an interview, Abhishek Bachchan talked about how his wife Aishwarya Rai trains her daughter, Aaradhya Bachchan to be respectful towards her grandparents. Aaradhya knows very well that her entire family including her parents, grandfather and grandmother are into acting. Aishwarya has taught her kid that they enjoy the love and admiration of millions. Aaradhya is learning to respect and thank God for all the things He has given to the family. For those who don't know, Aaradhya Bachchan often sees his parents' movies and enjoys them.
Amitabh Bachchan Shares A Mix Bond With Granddaughter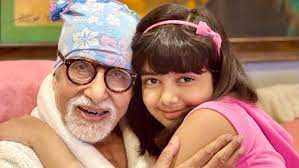 Well, it might seem that Aaradhya has a sense of respect for his family. However there are some sides when the little girl loves to act mature and enjoy her own company. Amitabh Bachchan had once revealed that he doesn't like to play with her granddaughter, Aaradhya Bachchan. In one of the episode of Kaun Banega Crorepati, he disclosed that Aaradhya is now a grown-up kid. She only likes to play online tennis, memory games and football.
Aaradhya Bachchan Grabbed Headlines
Aaradhya Bachchan, meantime, recently made headlines in the entertainment news after submitting a plea to the Delhi High Court seeking an injunction on the web channels spreading false information about her health. The recordings and articles on Aaradhya must be deleted, the Delhi Court instructed Defendants 1-9. Aishwarya and Aaradhya were recently spotted travelling together at the Ponniyin Selvan 2 pre-release event in Hyderabad.
Anushka-Aishwarya's Workfront
Anushka and Aishwarya previously collaborated on the movie "Ae Dil Hai Mushkil" directed by Karan Johar, in which Ranbir Kapoor played the male protagonist. Both women have a strong friendship, and they have even been spotted promoting their films together. For those who are unaware, Aish accepted motherhood in 2011- 4 years after she tied knot with Abhishek Bachchan. Daughter Aaradhya, the couple's first child, was born on November 16. Since the actress gave birth at the age of 38 and chose a normal delivery over a C-section, it is believed that she got "pregnant very late."