Ajay Devgn Is Going To Direct For The Fourth Time, Know The Film's Name!
Ajay Devgn is one of the ninety-age actors who successfully showed their mettle behind the camera. Ajay has shown the courage to take up the command of direction along with acting, that too with success. Taking forward his directorial love, Ajay is now making his directorial debut for the fourth time. The film is titled Bholaa, which is a remake of the hit Tamil film Kaithi. Ajay announced to direct the film on Monday via social media.
It's time to say ACTION again!

Bholaa releasing on March 30th, 2023. pic.twitter.com/fGyycOFPIT

— Ajay Devgn (@ajaydevgn) July 4, 2022
Bholaa is the fourth film of Ajay's career, which he will direct. While disclosing the release date of Bhola, Ajay told that the film will hit the theaters on March 30 next year. Ajay will shoot the film from August 20. Ajay told that the preparations were already done, just waiting to go behind the camera. Ajay made his directorial debut with the 2008 release U Me Aur Hum, which starred Ajay and Kajol in the lead roles. After this, he directed the action-adventure film Shivaay in 2016.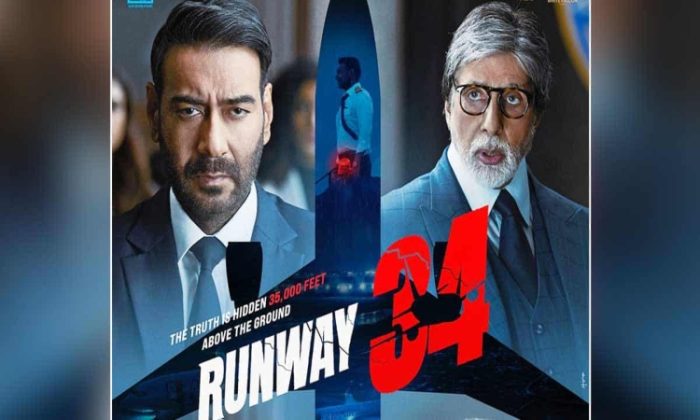 Runway 34, directed by Ajay, is the third film, which was released on the occasion of Eid this year. The film was not very successful in theatres, but when it came on Prime Video, many fans praised it. Ajay and Amitabh Bachchan's performance in the film was highly appreciated. Kaithi, directed by Lokesh Kanagaraj, came in 2019 and was quite successful. Karti played the lead role in the film. Ajay Devgn will play the lead role in the remake of this film, it was announced long ago, but the direction has been announced now.
Apart from Ajay, among the big stars of the nineties, Aamir Khan and Sunny Deol are the only actors who, along with becoming heroes on the screen, are also handling the innings of direction. Aamir made his directorial debut with Taare Zameen Par but did not return to direction after that. Sunny Deol made his directorial debut with Yeh Dillagi and then returned to directing with Pal Pal Dil Ke Paas. He launched his son Karan Deol with this film, but the film did not work.