Alia Bhatt Turned Red On Hearing Question Related To Ranbir Kapoor In The Press Conference- Checkout!
Bollywood actress Alia Bhatt is in limelight these days due to her multi-starrer film 'RRR'. Alia has completed the shooting of this film and now she is promoting the film fiercely. Even during film promotions, Alia has to face questions related to her personal life.
Something similar happened once again. Recently, the star cast of the film 'RRR' was spotted in one place. During this, everyone together did a lot of things related to the film. But on this occasion, a reporter asked Alia Bhatt a question related to Ranbir Kapoor, which the actress was surprised to hear.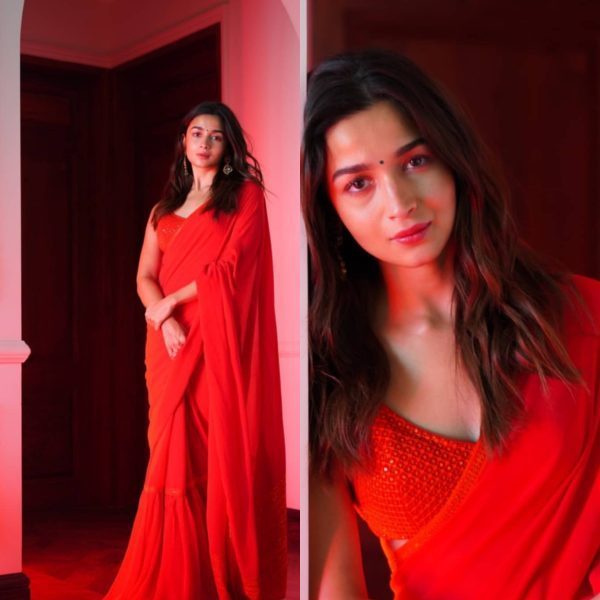 Actually, during the trailer launch of the film, a reporter asked Alia Bhatt whether you have the R-word lucky in her life. Without listening to the reporter's question, Alia starts laughing. The reporter completed his question and said that your film is starting with R and there is an R name in your life too. So are you lucky?
Alia Bhatt is shocked at this question of the reporter and she starts shying away. She says, 'I am shocked. I don't have an answer. But I try to be a little intelligent. After this, Aaliya, after calming down for a while, says, 'yes, R is a lovely letter and he is also lovely.' Hearing this answer from Alia Bhatt, everyone present there starts laughing. Not only this, but many people also make sounds.
Well, Alia Bhatt was looking stunning carrying a deep red saree with a half sleeve blouse and a bindi made her look so natural and elegant. Let us tell you that Alia Bhatt and Ranbir Kapoor have been dating each other for a long time. The two are often seen with each other, in which their chemistry is visible.