Baby Malti Enjoys Afternoon Beach With Mumma Priyanka Chopra, Actress Shares Cute Picture; Checkout!
After Priyanka Chopra shared a series of cute snaps with singer and husband Nick Jonas and their daughter, who celebrated her birthday earlier this month, Priyanka Chopra shared another photo of Malti Marie Chopra Jonas on Wednesday. The actor shared on Instagram Stories a photo of himself on the beach with a little girl. Priyanka posted a photo of Malti with the caption " Afternoon like this". She added a smiley. Malti was cute in a white and blue hoodie and went for a sunny outing.
Baby Malti Enjoys Afternoon like this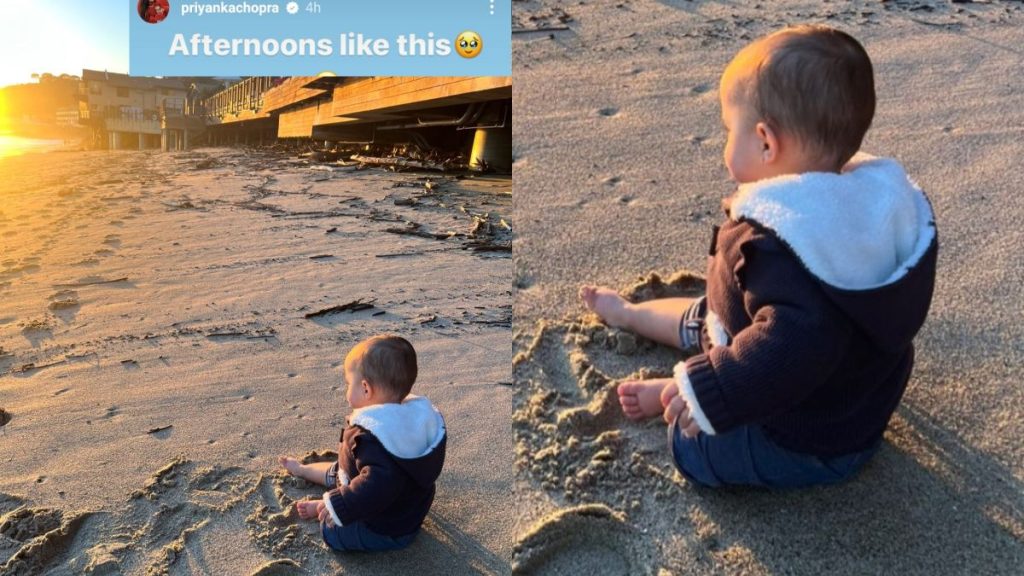 In the cute photo of Malti Marie Chopra Jonas sits alone on the beach, looking up at the sun. Her back is turned towards the camera. Priyanka also shared a photo of herself with Malti. In a photo posted to Instagram Stories, Priyanka poses for a mirror selfie in her hotel room. With a designer bag in hand, she posted a photo with the caption "Perfect Moment (clothing brand) and Sabyasachi, I love it!"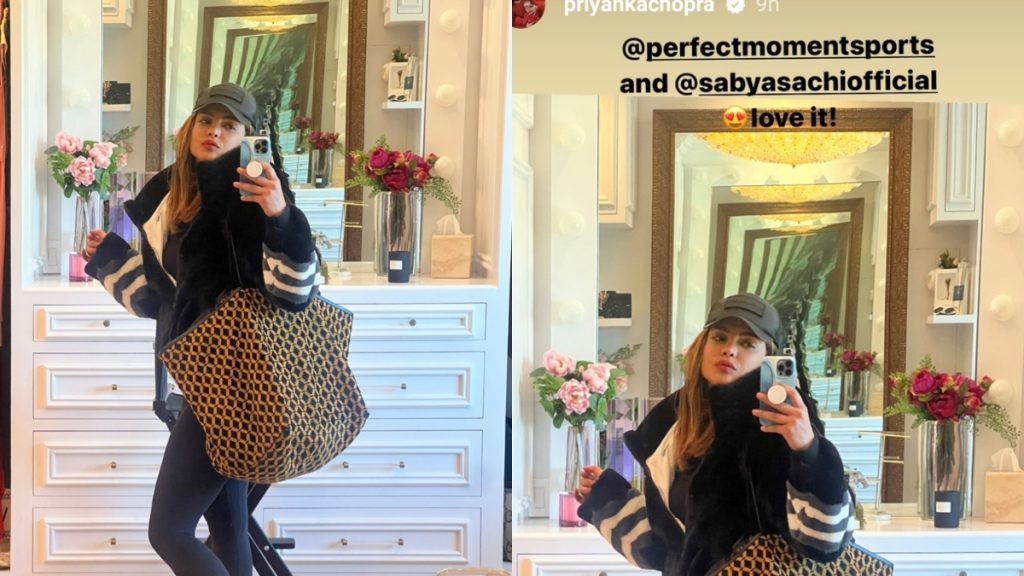 Priyanka previously shared a photo of her and Nick Jonas' family trip to Malibu, California from Malti. In the published photo, Priyanka and the singer-actor pose against the backdrop of the sea and smile together. The actor holds his daughter in his arms, whose face is covered with a white heart emoticon. Last week, Priyanka appeared on the cover of the February issue of British Vogue, watching Malti join her mother in one of the magazine's photo shoots. In the cute photo, Priyanka and Malti, dressed in red, pose in front of a red background.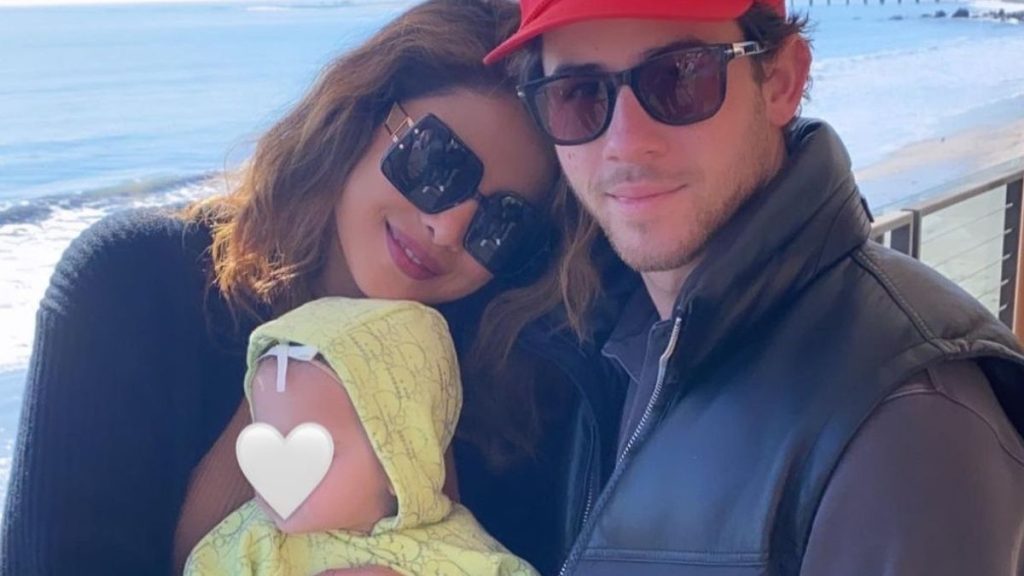 In an interview about how baby Malti has changed her life, Priyanka said: "20 years of hard work and too fast. I always thought, "What next? But now I have a Peace of mind, because all decisions ultimately revolved around her." Priyanka added that she keeps her daughter always close to her: "I have about seven cameras in my room. There is nothing better than seeing her face the moment she open her eyes."