Before Sushmita Sen, These Actresses Have Been Trolled For Dating Rich Businessmen And Producers
Sushmita Sen and Lalit Modi's affair is the most trending news these days. From memes to personal comments, everything related to Lait Modi and Sushmita Sen is being shared on social media. A section of people is continuously trolling Sushmita Sen for dating an old and rich businessman. However, this is not the first time an actress has been trolled for dating an oldie. Previously, very well-known actresses have faced the same situation and trolling. Let's discuss those actresses who were accused of dating businessmen for money.
Juhi  Chawla 
Juhi Chawla is one of the very famous and established actresses of Bollywood. Known for her films, Darr and Qayamat Se Qayamat Tak, Juhi faced severe trolling when she married Industrialist Jay Mehta. Their marriage took place in December 1995. Very few people know that Juhi is the second wife of Jay Mehta. Juhi's husband was earlier married to Sujata Birla who died in 1990. Jay Mehta is only 5-6 years older than Juhi, but he appears to be older than his age. This resulted in people taunting Juhi for marrying an old businessman for money. The couple shares two children, Jahnavi Mehta and Arjun Mehta.
Raveena Tandon
The 'Mohra' actress, Raveena Tandon is a big name in the film industry. Raveena ruled the entire Bollywood through her hit films in the 90s. Though the actress is still remembered for her films and songs, she is often trolled for marrying Anil Thadani. Anil Thadani is a film distributor and the director of AA Films. AA Films is a famous motion picture distribution company in India. Anil Thadani's company has distributed many hit films like, 'Humpty Sharma ki Dulhania', 'Fukrey', 'Welcome 2', 'Firangi' etc. There were 7 years of age gap between Tondon and Thadani. Also, Anil was married when he was dating Raveena Tondon. Raveena was then trolled for dating a married rich man. After their marriage in 2004, the couple got blessed with two children, Rasha and Ranbirvardhan. 
Sridevi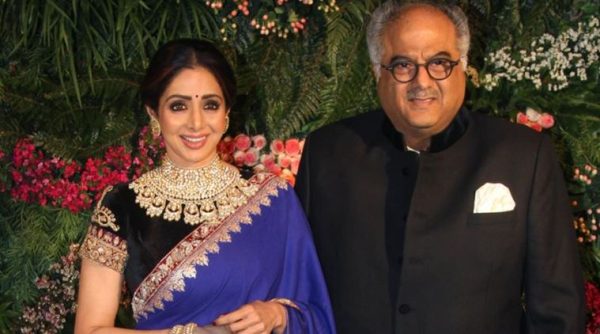 Sridevi's marriage with businessman and film producer Boney Kapoor has been one of the most controversial marriages in Bollywood. Boney Kapoor was married to Mona Kapoor and had two children when he was seeing Sridevi. Also, Sridevi had become pregnant before her marriage to Boney Kapoor. This resulted in the immediate divorce of Boney Kapoor with Mona Kapoor and the hush-hush wedding with Sridevi. Late Sridevi was highly trolled when she married Boney Kapoor. She was also accused of being the third woman between Boney Kapoor and Mona Kapoor. Sridevi was called a home breaker at that time.
Rani Mukherjee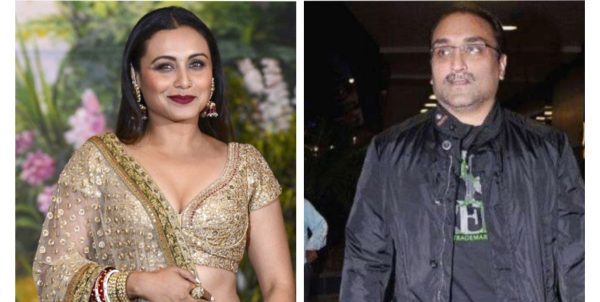 One of the most versatile actresses in Hindi cinema is Rani Mukherjee. The actress had won the hearts of audiences in her first film, Raja Ki Aayegi Baraat only. Later, she did many hit films including Kuch Kuch Hota Hai and Chalte Chalte. Rani Mukharjee was on the radar of audiences when she married much older Aditya Chopra in 2014. Film distributor, producer and director Aditya Chopra were 7-8 years older than Rani Mukherjee. The ex-wife of Aditya Chopra had then blamed Rani Mukherjee for her divorce from Aditya Chopra. 
Shilpa Shetty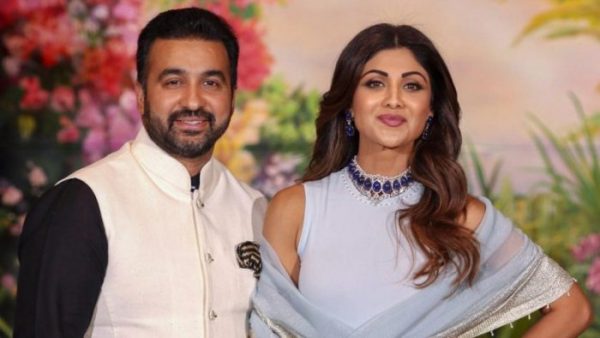 Shilpa Shetty continued the series of Bollywood actresses marrying rich businesspeople. The 'Dhadkan' actress married the NRI businessman Raj Kundra in 2009. Like many other actresses, Shilpa Shetty was also trolled for happily becoming a second wife for money. Raj Kundra was earlier married to Kavita Kundra from whom he had taken divorce in 2006. During Raj Kundra's arrest in a pornography case also, Shilpa Shetty was trolled on social media for her husband's did.