In the world of entertainment, every festival is celebrated with grandeur. After Ganesh Chaturthi, Durga Puja has taken over Mumbai with full enthusiasm. Several Bollywood celebrities were spotted at the pandals, seeking the blessings of Maa Durga. The occasion of Saptami saw the presence of stars like Kajol, Rani Mukherjee, Kiara Advani and many more.
Kajol were spotted posing with Ishita Dutta and Vatsal Seth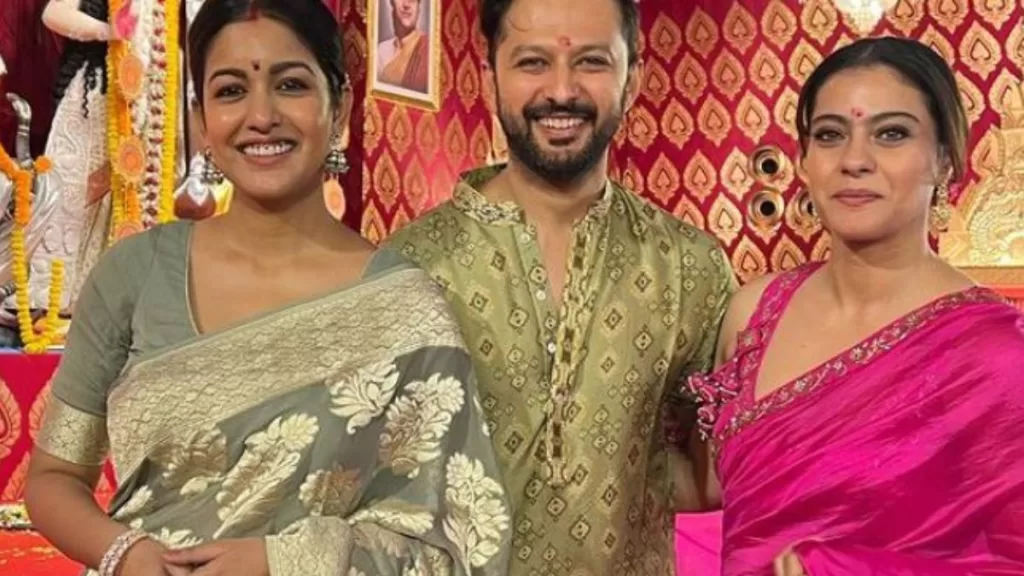 Kajol, known for her Bengali roots, never misses a chance to celebrate Durga Puja with great fervour. On Saptami, Kajol was spotted at the Durga Puja pandal, dressed in a beautiful pink saree, radiating elegance. Ishita Dutta, who played Ajay Devgan's on-screen daughter, and her husband Vatsal Sheth, also joined Kajol in seeking blessings during Durga Puja. The couple looked adorable in their green traditional outfits.
Rani Mukherji Graced with her stunning appearance
Rani Mukerji, Kajol's cousin, is a familiar face during Durga Puja celebrations. This time was no different, and Rani graced the occasion looking stunning in a golden saree. She completed her look with a choker set, Bengali bracelet, and a neat hair bun.
Watch video;
View this post on Instagram
Kiara Advani slayed in green suit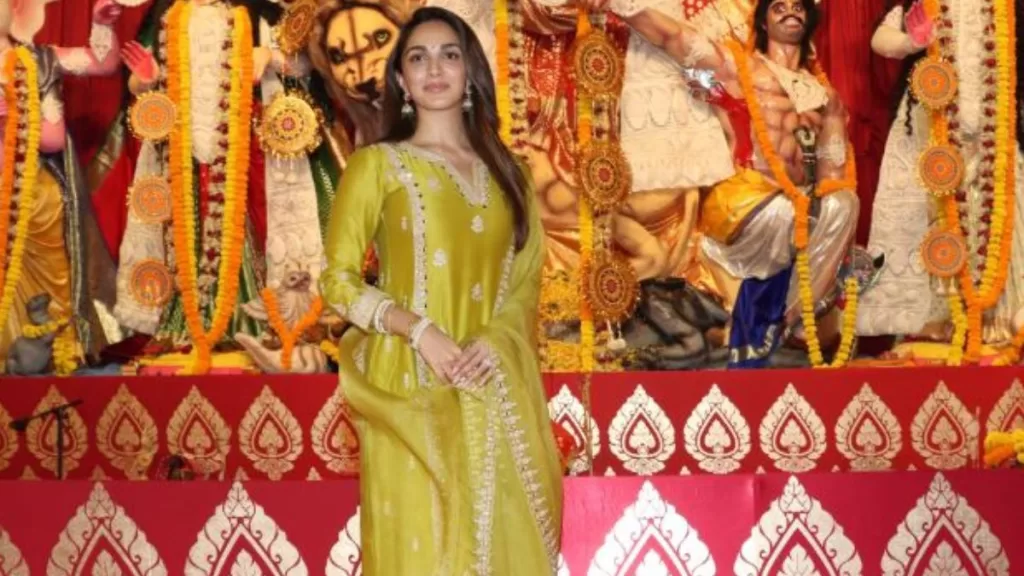 Actress Kiara Advani was also among the attendees at Durga Puja. She sought blessings from Maa Durga and looked stunning in a green-coloured salwar suit. With her hair down, minimal makeup, and elegant earrings, Kiara portrayed a simple yet beautiful look.
Sushmita Sen Aced the pink saree looks at Pandal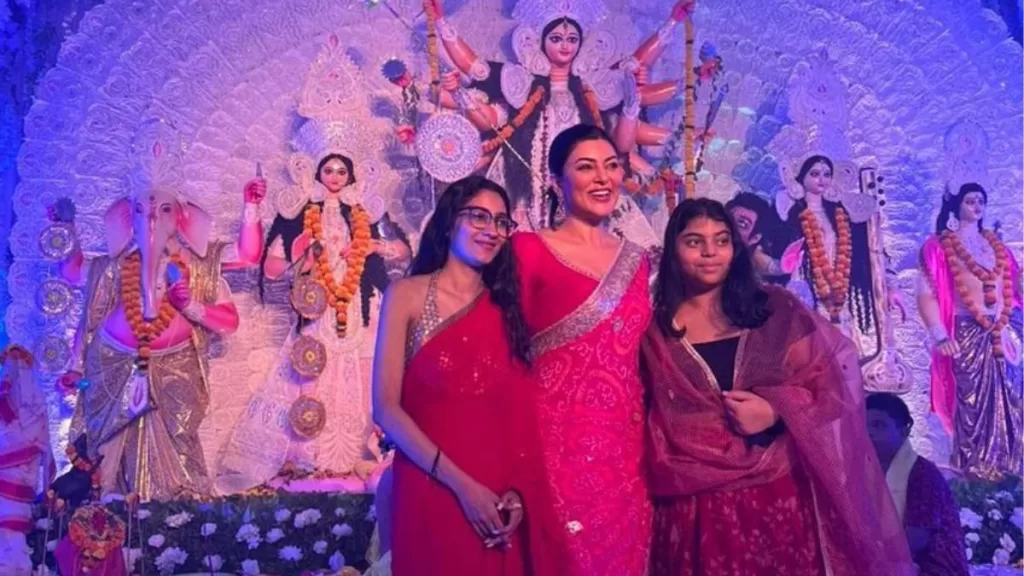 Sushmita Sen also visited the Durga Puja celebration in Mumbai with her daughter Alisah on Saturday. Sushmita was stunning in a pink saree and had her hair in a ponytail. Her younger daughter, Alisah, was with her and was wearing a simple lehenga-choli outfit.
See video;
View this post on Instagram
Hema Malini and Esha Deol also arrived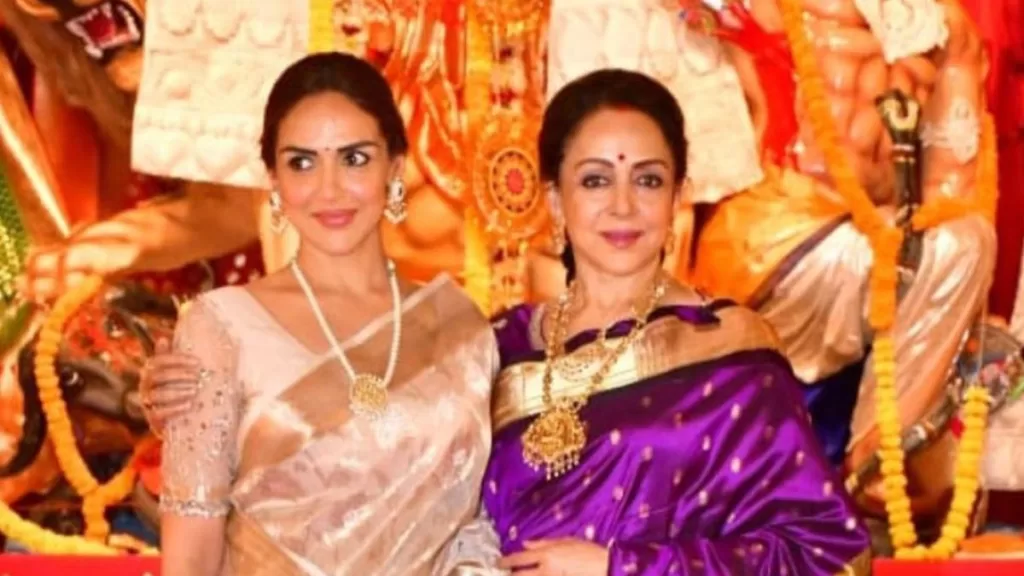 Hema Malini, the 'Dream Girl,' and her daughter Esha Deol were also part of the Durga Puja celebrations. They were photographed alongside Rani Mukherjee. Hema Malini, as always, was a sight to behold in a purple saree. Esha, her daughter, looked stunning just like her mother in a golden saree.