Can You Recognise The Girl Standing With Raj Kapoor, Rishi Kapoor; Has Been Heartbeat Of Nation
The Kapoor family is regarded as the founding family of Bollywood because there are undoubtedly some films from each generation of this family. Every generation of the Kapoor family, from Prithvi Raj to Raj to Rishi to Ranbir, has demonstrated their mettle. In addition to the family's men, the family's daughters have made a name for themselves in Bollywood.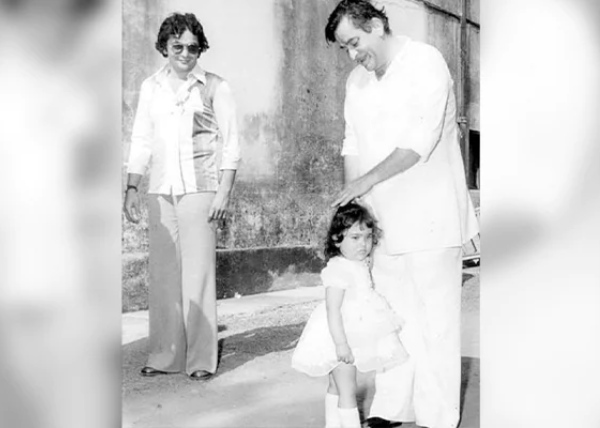 The girl in this picture is the Kapoor family's exceptionally gifted and gorgeous daughter, who went on to become a major star. Raj Kapoor, a legendary actor, and his son Rishi Kapoor may be seen standing in the picture. Both are giving the adorable young girl who is standing next to them adoring gazes. Its head has been tenderly touched by Raj Kapoor.
Let us tell you that this is Karisma Kapoor, the granddaughter of Raj Kapoor. In the 1990s, Karisma captured fans' hearts as one of the most stunning actresses of her era. Almost all of his movies were successful. He collaborated with nearly all of the top stars of the time. Previously, women in the Kapoor family were not allowed to work in movies, but when Karisma broke this taboo by doing so, her younger sister Kareena was also given the opportunity.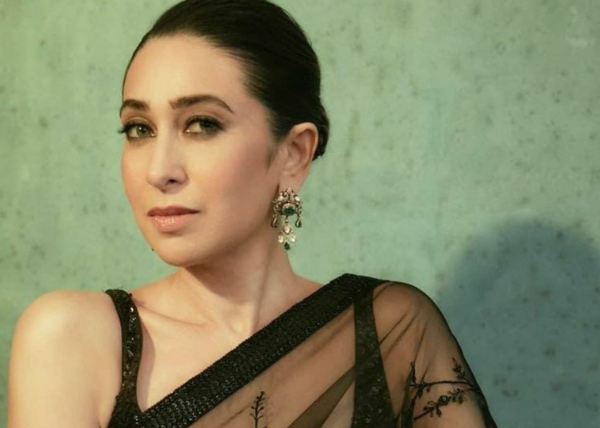 Karisma made her Bollywood debut with Prem Qaidi, despite the fact that the actress had originally intended to work on Raj Kapoor's Mehndi. Karishma revealed this during one of her throwback interviews. She had expressed a desire to make a movie with her grandfather, but it never materialised. The main character in this movie was his uncle.
Even though Karisma stopped acting in movies by the 2010s, she continued to remain active in Bollywood through her brand endorsements, public appearances, and close friendships—all while raising Samaira and Kiaan alone. In 2020, she returned to acting and made her digital debut in the web series Mentalhood.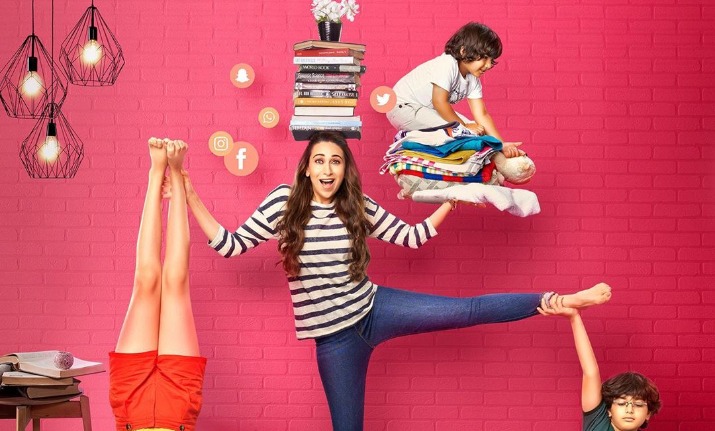 Karisma continues to have a prominent position in 90s Bollywood as a fashionista who also managed to win the audience and critics with her dancing skills, comic timing, and other performance-based roles despite appearing in roughly 60 films, the majority of which were hits.