Dhinchak Pooja Is Back With Her 'Dilo Ka Shooter 2.0', Fans Asked: "Gaane Ko Kisne Bola"
Internet sensation Dhinchak Pooja is once again in the news. Dhinchak Pooja, who rose to fame by singing the song 'Selfie Maine Le Li Aaj', has released another song for the fans. She has sung a new version of the song 'Dilo Ka Shooter Hai Mera Scooter…'. Now her new video started going viral and millions of people have seen this video till now. But, once again Pooja is on target of people and users are making fun of her fiercely.
Dhinchak Pooja
Dhinchak Pooja is in discussions about singing songs in a strange style. Even before this people trolled her fiercely and made funny memes one after the other. Many people even say that after all, who has asked you to sing a song. Despite so many criticisms, Dhinchak Pooja keeps recording songs for her fans. Pooja released the song 'Dil Ka Shooter 2.0' on YouTube on 15 October. So far more than one lakh 23 thousand people have seen this song.
https://www.womansera.com/ncb-raid-on-ananya-pandeys-house-is-there-any-connection-related-to-aryan-khan-case/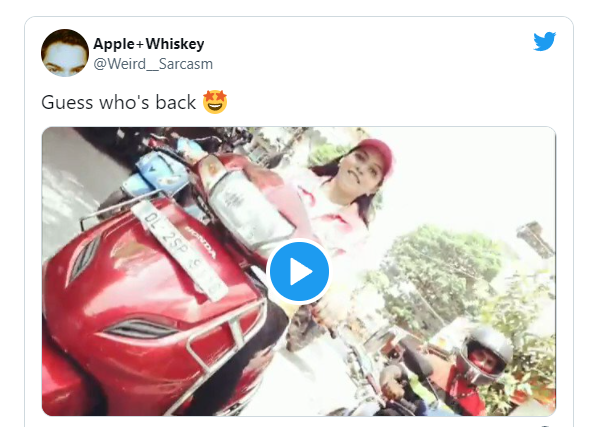 People's Reaction
People are once again started making fun of Dhinchak Pooja by sharing this song on different platforms of social media. One wrote, 'Just check my ear, is there any blood coming out?'. One wrote, 'Did someone force you to make a song, then why do you sing?' One even wrote with fun, 'Don't do this sister, the public is equally troubled by Corona'.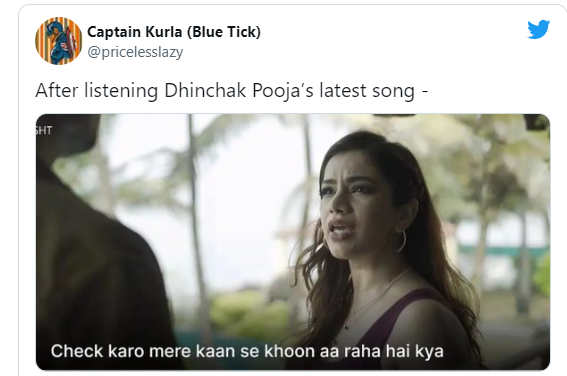 People's Reaction
While her fans appreciated her and came in defense of her. One user said, "Bhai is baar literally acha gaya hai, lyrics bhi acche hai". While another user said, "She is being unnecessarily trolled. She is not a professional singer. She didn't boast it like one . She just doing what she likes for fun and earning money. Nothing wrong in it". So, what is your reaction to this song and tell me by commenting.