Vivek Dahiya had a talk on the persistent reports of his wife Divyanka Tripathi's pregnancy in an interview. He questioned where on the internet this rumour is circulating. 'Yeh Hai Mohabbatein' fame, Divyanka Tripathi however remains on the limelight for her pregnancy reports.
In the television series Yeh Hai Mohabbatein, Divyanka Tripathi, a well-known actress, played the role of "Dr. Ishita Bhalla," making her a household name. The actress also met the love of her life, Vivek Dahiya, on the same show's set, where they both fell in love. Later, on July 8, 2016, the couple got married in Divyanka's hometown of Bhopal. However, Divyanka and Vivek's large fan base occasionally makes pregnancy rumours about the couple. Now, Vivek addressed the issue and shared the truth in an interview.
Divyanka Tripathi's Husband On Her Wife's Pregnancy Rumors
Vivek Dahiya responded to the persistent speculations of his wife Divyanka Tripathi's pregnancy in an interview with India Today. He addressed all the rumours about her pregnancy and questioned where this pregnancy rumor on the internet came from. Vivek made it clear that neither he nor Divyanka are looking forward to this phase in their lives now. He further added that whenever something happen in the couple's lives, they would immediately let their fans know. He was heard saying this:
"I don't understand why this keeps happening to us always. It surfaces on the internet a lot of times. But no, we are not pregnant. Whenever that happens, we will convey the message to our fans."
Divyanka and Vivek's Pregnancy Speculations
Regarding Divyanka and Vivek, who are madly in love, they have been dealing with pregnancy rumours for a while now, just like every married couple does. Vivek recently released a lovely video of a little shoe when he took part in the "Tum Tum challenge" to meet his fitness goals. Their eager fans have been waiting excitedly for the pair to share their "good news" because this has piqued their curiosity.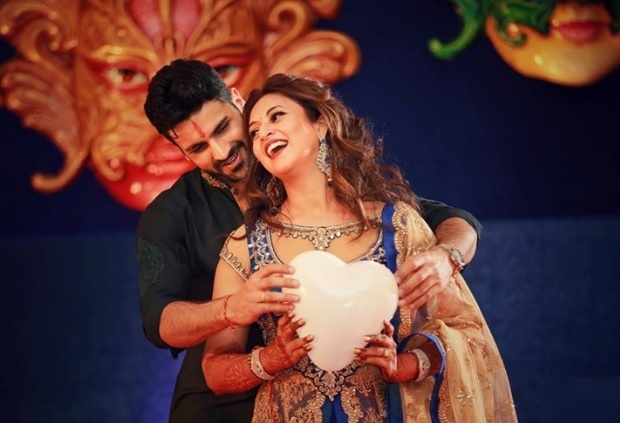 Earlier ago, a video clip featuring Divyanka Tripathi and Vivek Dahiya went viral. In the video, the duo was seen sharing some sweet moments with each other. Divyanka was seen praising her husband. Commentators were quick to express their reactions in no time. Netizens were steadfast to judge the reason of Divyanka praising her husband. They commented that the actress was buttering her husband since she doesn't want Vivek to scold her in the times of her pregnancy. Fans got excited to think that the duo might expand their family soon.
Divyanka Tripathi's Relation With Husband
Divyanka Tripathi and Vivek Dahiya celebrated six years of blissful marriage on July 8, 2022. To commemorate their memorable day of their lives, the couple enjoyed some precious moments besides the beach. The actress posted gorgeous photos of herself and her life partner during their private romantic party on her Instagram account. In the pictures, they could be seen posing beneath the starry sky in a setting that was romantically lit by fairy lights. Divyanka looked lovely in a black dress for the evening, while Vivek chose for a matching black shirt and beige-colored trousers.
Divyanka Tripathi's Sister-In-Law's Wedding
On March 25, 2023, Divyanka posted some stunning images from her sister-in-law Riya Dahiya's wedding on her Instagram account. In the photos, Divyanka could be seen embracing the baraatis and enjoying herself during the wedding.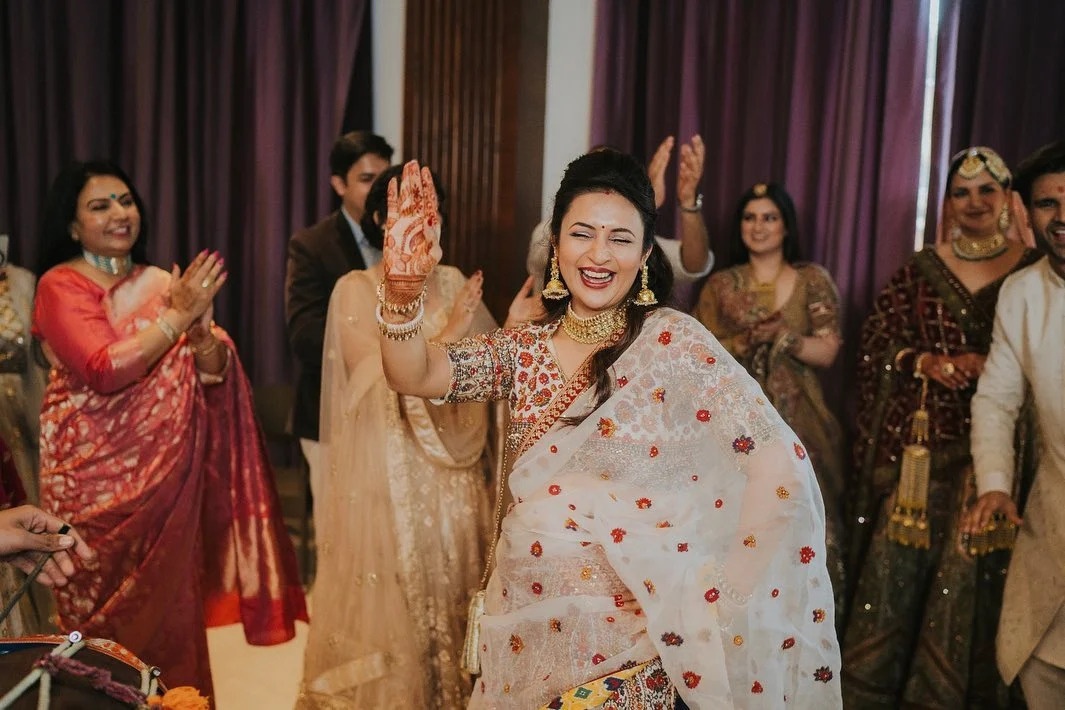 In one of the glances from the wedding, she was also seen giving it her all while dancing. Divyanka selected a white-hued lehenga with extensive multicoloured embroidery for the wedding. She finished off her ensemble with a coordinating dupatta and accessorized with gold jewellery and a half-updo. On the other side, Vivek, who was dressed in an ivory-colored bandhgala sherwani, looked dapper and complemented his wife.
During the wedding, Divyanka Tripathi was seen hiding her baby bump throughout. She even got her pictures clicked via making sure to hide her tummy. Fans were extremely eager to know the confirmation message from both Divyanka Tripathi and her husband, Vivek Dahiya.
Divyanka And Vivek's Workfront
Divyanka is not eager to return to television's fiction category after six long years of portraying the iconic Dr. Ishita Bhalla in Yeh Hai Mohabbatein. It's interesting that she hasn't signed another daily soap in more than three years after the popular show ended.
She appeared as a participant in Season 11 of Khatron Ke Khiladi on Colours TV after Yeh Hai Mohabbatein. She will reportedly next be featured in a web series by filmmaker Birsa Dasgupta.
On the other side, Vivek is prepared to make his Bollywood debut in the movie Chal Zindagi. The movie tells the narrative account of four main characters from various backgrounds who travel to Leh-Ladakh, the highest motorable route in the world.