HBD Aamir: "To Honour The Institution Of Marriage," Aamir Khan Says Of How He & Kiran Rao Separated
Aamir Khan turns 57 years old on March 14. Thugs Of Hindostan was his final film (2018). Laal Singh Chaddha, his next film, was planned to release in December 2020. Due to the epidemic, the film was postponed until Independence Day 2022. Consequently, in the previous 3-4 years, the celebrity has seldom been in front of the media.
In July 2021, Aamir Khan revealed he was divorcing his wife, Kiran Rao. It sparked a lot of debate, and the celebrity remained silent.
But Aamir Khan conducted a rare interview on a news station. When questioned about his choice to divorce Kiran Rao, Aamir Khan delivered a detailed response. "Kiran Ji and I are in love. We have a lot of mutual respect and affection. And I know folks don't get our math. People don't get it. Because we seldom witness such a relationship (amongst separated couples)."
Kiran Ji and I have been discussing this for a long time. ek dusre ko family maante hai So Kiran ji and I are family. Our marital relationship changed. We also wanted to honor the marital institution. We'll clasp hands and march forth. We are a team. Working together on the Paani Foundation. Kiran lives on the same floor as me."
"I have been fortunate," Aamir Khan said. She was my first wife. We were both too young. We grew up together. We are still connected even if we separated."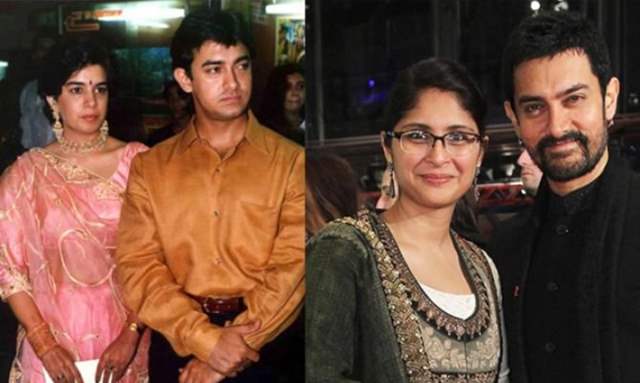 "Woh insaan bahut achhi hai," the celebrity said when asked how it was possible. (Smiles) Or main insaan bahut accha hoon. The Paani Foundation was created by Kiran, Reena, and Satyajit Bhatkal. In short, Reena ji and I collaborate."
"Usually, when couples split, they fight," Aamir Khan said. But this didn't happen with Reena ji or Kiran ji. My sister Farhat married Reena's brother Rajeev Datta. So you see, our family is pretty intertwined."
The interviewer said that most relationships split up owing to a third party. "Of course, it may happen," Aamir Khan said. But that was not the case in both cases. When I divorced Reena ji, I had no one. People mistakenly assume I was dating Kiran ji at the time. I met Kiran ji while doing Lagaan (2001). But we didn't know each other then. 300 log the tab ek Kiran ji thi (laughter)!
"We also value our children, whether Junaid, Ira, or Azad," Aamir Khan said. We don't want to hurt them. We'll take care of them while also considering the issue."