How Do You Choose A Wallet For Women?
Choosing a stylish and high-quality women's wallet is not an easy task, as it can be seen at first glance. It should not only match the tastes of its owner but also be practical, convenient and functional. Moreover, it should be placed in any woman's bag and be roomy at the same time. It is also worth considering that not only money is stored in wallets nowadays, but numerous credit, discount and bank cards.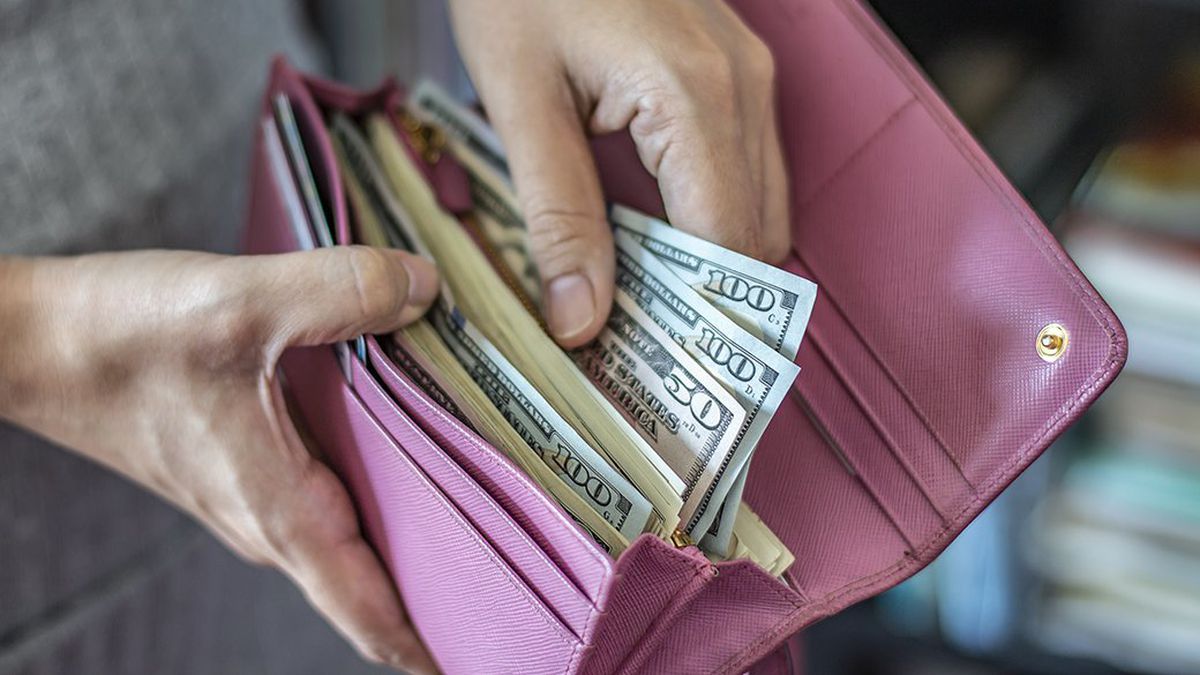 So, when choosing a wallet, we recommend paying attention to several aspects:
Often, the wallet is used not only for keeping banknotes but also as a holder for documents, credit and business cards. In this case, give your preference to stylish roomy models.
It is very important that the selected wallet could be easily placed into fashionable women's handbags. Nowadays, bags of medium and small sizes are in trend. So, one of the options here is to buy a wallet together with an elegant handbag.
If your wallet perfectly combines with your clothes and shoes, be sure that you have created a complete look. Therefore, fashion stylists advise having several options of wallets in your wardrobe.
A woman's wallet is an accessory that certainly should be made of quality leather and designed by professionals. In this case, you will use it a lot and for a long time. 
Different types
There are several types of women's wallets:
It is the most common type of womens leather wallets, liked by a lot of ladies. It has an oblong form with an upper panel that covers the main part. On the top of the panel, there is a button that closes the wallet.
This model has several compartments for banknotes that can be invested in full size, and a large section for coins that closes with a latch. Often one of the internal compartments can be zipped – for example, for the large bills.
On the closing panel, there may be pockets for car rights, photos of family members, etc., and on the opposite one, there are a lot of sections for plastic cards. The classic women's purse often is made of genuine leather, which suits best of all, as it is thin, flexible and aesthetic. The sizes of a typical wallet are 10 cm wide and 18 cm long.
Bi-fold and Tri-fold wallets
Wallets can be double and triple-fold – Bi-fold and Tri-fold, accordingly. Of course, they differ in design and internal content, however, everyone has a coin box and side pockets. Besides this, they can be closed either with a "slamming" button or with the usual flap with a button. There are also wallets with magnets, which are more convenient for many, as they are closing faster and there is no need to "aim" at the buttonhole. 
Women's wallets of triple and double addition are smaller in size than the classic ones, but they are bulkier. So, if you like cute small women's wallets – choose this model. Despite its compactness, this wallet can hold everything you need, and it always has a side zipper pocket for small change.
These are multifunctional wallets that are larger than the classic ones in size, and close with both a button and a zipper. They can easily replace a small handbag, and fit everything you need. That is why women's wallets-clutches are indispensable while travelling: they have many sections for various banknotes, and documents, several (sometimes up to 20) pockets for plastic cards and pockets with transparent windows for rights and ID cards. One or two internal sections are usually zipped, and the rest are open from above for quick access.
Because a large number of documents and cards are stored in such a model, additional snap fasteners are often presented here for preventing the accidental opening of even a tightly stuffed wallet. By the way, a side section on the zipper on the outside of the clutch is always presented. The standard size of such a model is about 19x11cm.
This is a cross between a wallet and a small bag, where you can put absolutely all documents, insurance, tickets, passports, cards and money. All the travellers involve a lot of compartments and a reliable closure of the combined type – buttons and zippers. By design, travellers usually have a "unisex" concept, so that a wallet can be taken on the road for the whole family and you do not need to sort documents into different bags.
Variants of closing
Many women's wallets close with a button. It is quite reliable, so that a tightly "packed" wallet will not unbutton, even if it catches on something in the bag. Unlike men's wallets, there are no women's models without fasteners since they would be always open because of the large number of contents.
Zipper, which closes the main section. Women's wallets with them are a little rarer than push-button ones, but for lovers of zippers, the assortment also will not disappoint. Moreover, some ladies consider the zipper as a more reliable way of closing.
In many wallets, different parts have different ways of closing. For example, the section for small change often is closed with a button or clasp, one or two internal pockets for the most valuable bills have a zipper, plus a final button that closes the entire wallet.
How many plastic cards do you need to have with you at all times?
For many people, having enough pockets for plastic cards is very important. Men usually have fewer plastic cards than women. Let's count: credit and debit cards from one or two banks, discount cards from five or seven shops, a card from a beauty salon, a gym membership and several others. Those that we rarely use are not taken into account. So – 12-15 minimum cards that we need all the time.  Fortunately, multifunctional wallets perfectly fit such several plastic cards.
So, we hope that you have found some useful information for yourself from this article. Have a good time shopping!