Is Rakhi Sawant 'Pregnant'? Flaunted Baby Bump; Said, "Baahubali Is Coming!"
Rakhi Sawant appears to be unmatched at entertaining the audience. The actress, who is well-known for her amusing videos, made sure to spend time with her admirers at the event. This time, the Ex-Bigg Boss competitor stole the show by pretending to be pregnant and announcing that she would soon give birth to her "Bahubali" baby, who would be more than enough to atone for all sinners. The paparazzo Viral Bhayani's posted footage has gone viral on the internet. Rakhi, who is dressed in athleisure, can be seen behaving like a pregnant woman while carrying two balloons inside her t-shirt in the video.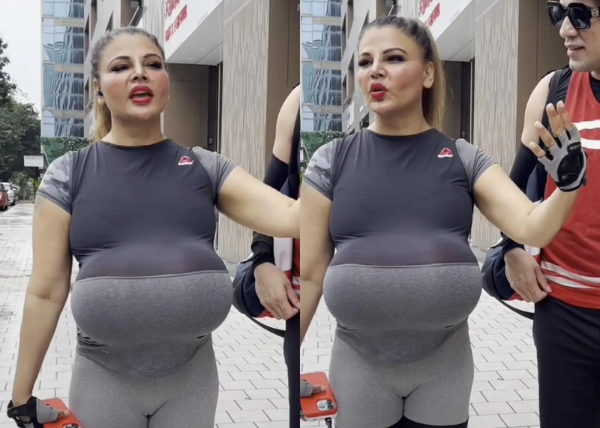 In the video, she is heard mocking her assembled fans by referring to them as sinners. The comments area of the video is flooded with amusing responses, which is drawing a lot of attention to it. Shamita Shetty, an actress, and Rakhi's Bigg Boss participant acknowledged the video in addition to her admirers and followers. The actress added a laughing emoticon and a crimson heart to the comments section.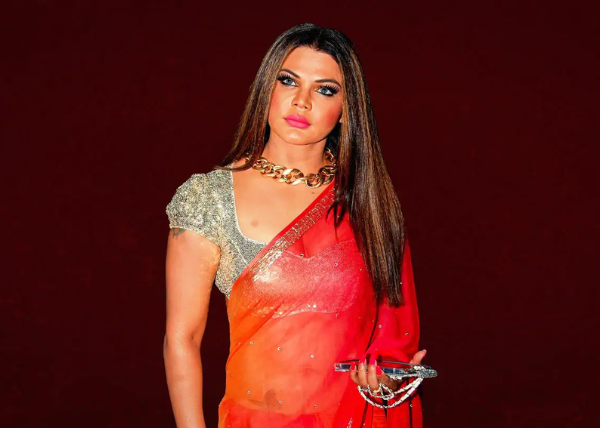 Rakhi Sawant recently made headlines for her thoughtful act. In a social media video, the actress was seen assisting an elderly couple in Mumbai during the rainy season in finding a rickshaw. Getting a rickshaw during the monsoon is a major problem, the description of the video stated. Rakhi Sawant assists a senior couple in finding transportation.
As the pair waits in the background of the footage, the actress can be seen ordering an auto-rickshaw. The elderly couple can be heard praising her as she arranges a ride.
Rakhi, meantime, recently shocked her fans by disclosing that she is in a relationship with a man by the name of Adil Khan Durrani. Additionally, they have frequently been seen together.