'It Hurts To Read About My Dress Malfunctions At Award Shows', Nia Sharma Expresses Pain; Read On!
Talented TV actress Nia Sharma raises many eyebrows with her hot and sensuous pictures on the picture-sharing app Instagram now and then. At times, she receives hatred too but that does not make her step back from doing what her heart says. She is witty and badass when it comes to teaching a lesson to her trolls.
Not just netizens, but even the media is full of news pieces regarding her fashion choices. At times, she does experience wardrobe malfunctions too. Recently, the actress talked at length about how it is painful to just read about her dress malfunctions and not about her work.
Nia Sharma, who often grabs eyeballs for her style, said that articles regarding how she dresses do affect her. "Nobody ever wants to hear such things about themselves, you get irritated at some point. But in the field, I am in and the position that I am in, I can't be reacting to everything and I don't want to. So when you say something and it is construed as something else, when all that is talked and written about is a certain malfunction in an award function or how you dress it does not feel good," Nia stated.
She further added that she gets disappointed when her quotes are misleadingly conveyed by the media. "Once or twice such articles can be ignored. But when it is done again and again it becomes your persona, which has somewhere become the 'Nia thing' now. Have I done anything about all these articles? No yaa. But honestly, I don't like it. I can only request everyone to not write such things. I now know why people keep their mouths shut during interviews. I don't do that but from now on I too will be careful because it hurts when what you want to be conveyed is not being conveyed or is being conveyed misleadingly," she said while ending her conversation.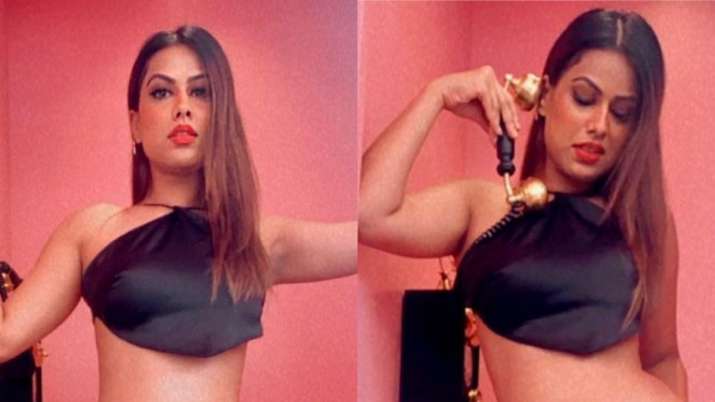 For the uninitiated, Nia tasted success with her debut show Ek Hazaaron Mein Meri Behna Hai in 2011. She has been part of several hit shows like Jamai Raja, Ishq Mein Marjawan, and Naagin 4. The actress was recently seen in a music video Hairaan opposite Kunaal Roy Kapoor. She has several music videos coming up this year.