Kapil Sharma Is Not Able To Hug His Daughter Anayra After Coming From Shoots, Shares How He Feels
While the impact of coronavirus seems to be rapidly increasing, people have resumed back to the new normal. Everyone has started living with coronavirus, with increased precautions. Comedy king Kapil Sharma has also resumed the shoot of his show. Things are going to remain the same for a long time so it's better to start today with all the precautions. Now, he feels that it's too risky and is unable to hug his daughter after coming back.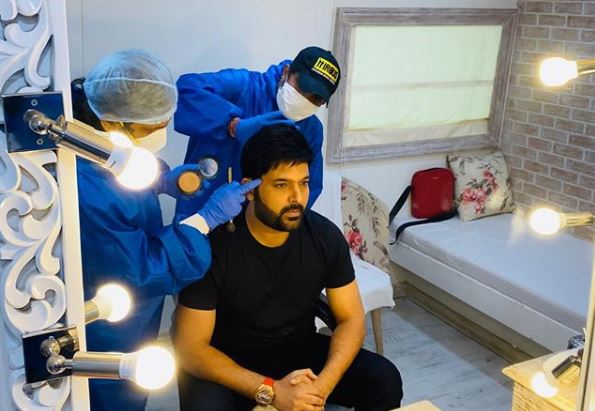 In a recent interview with Pinkvilla, Kapil Sharma talked about his experience of resuming the shoot of India's most popular comedy show 'The Kapil Sharma Show'. When the comedian was asked about how he convinced his wife for going out to resume the shoot, Kapil surprisingly revealed that it was his wife Ginni who pushed him to go out and resume the shoot. The portal quoted the comedian saying, "Ginni was the one to push me to resume the shoot. Usi ne toh bheja ki kaam dhandha karo sar kha gaye mera 4 mahine se (laughs). Honestly, I was confused if I should resume work, but she is the one who pushed me towards it. I agreed reluctantly knowing she is trusting me. Aur aaj nahi toh kal karna hi hai… aur agar kal bhi aise hi karna hai toh aaj kyun nahi?"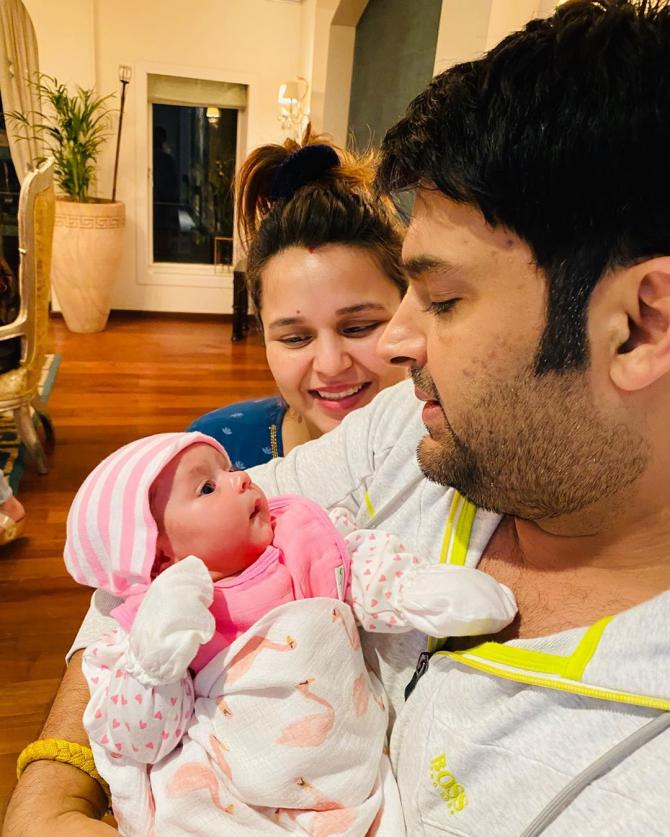 During the conversation, Kapil was also asked about well being of his wife, Ginni and their baby girl, Anayra.  To which kapil revealed that sadi reality as he can't even hug his daughter after coming home from the shoot as the COVID cases in Mumbai are rising day by day. "Everyone is fine. Anayra was looking at me when I reached home wondering why am I not picking her up. But I avoided it for some time as a safety precaution. Anayra looked at me and wondered why was I not holding her immediately after I returned from the shoot," said Kapil.