Kill Bill remake- Kriti Sanon in the role of Uma Thurman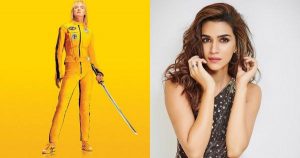 Kriti Sanon who has done so far romantic or comedy movies like Dilwale, rabbta, etc.. she will be doing  first action movie of her career . Kriti has bagged the role in the Hindi adaptation of KILL BILL. a classic action film by director Quentin Tarantino. As the sources says she will be doing the role of Uma Thurman (the lead role in the original movie). The Hindi adaptation will be under the duos Nikhil Dwivedi( producer) and Anurag Kashyap( director)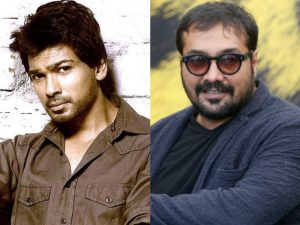 Earlier in 2019 when the news of Nikhil  acquiring the rights to remake the Quentin classic were all over the media . According to a report, Shah Rukh Khan has shown interest in portraying the character Bill, originally essayed by David Carradine, in the English version. Shah Rukh is reportedly keen on the project as he wishes to collaborate with Anurag. However nothing was final back then.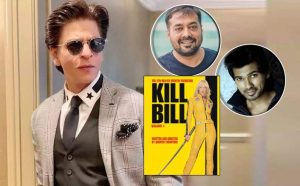 But now as report says duos has locked the script and  has started casting roles for the film. Apart from Kriti two other actresses will be in the film for key roles. The date of shooting has not decided yet . But work is in progress.
The classic action of Quentin Tarantino is about the character of deadliest woman in the world taking revenge. The movie is full of action and violence. The Bollywood adaptation will be the Reverence to the original film.
Currently Kriti is playing the role of "sita" in Adipurush starrer Saif Ali khan and bahubali actor Prabhas which is expected to release next year. sharukh khan upcoming projects include sanki, pathan. Producer Nikhil is working on the modern version of Naagin and Anurag Kashyap is working on "Dobara" starrer Taapsee Pannu.