Finally speaking on "Koffee With Karan 8," Sunny Deol and Bobby Deol revealed their relationship with Esha and Ahana Deol, the daughters of Dharmendra and Hema Malini.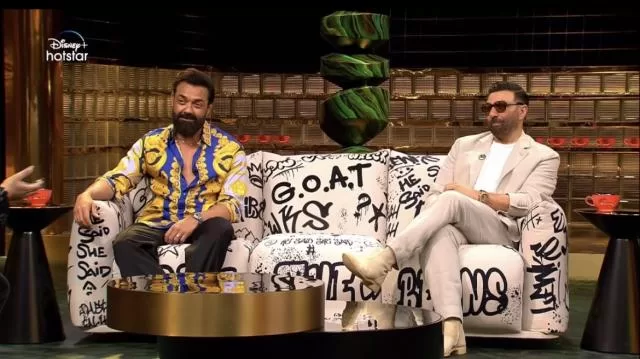 On the second episode of Karan Johar's well-liked chat show, Koffee With Karan 8, Sunny Deol and Bobby Deol shared an appearance together. The siblings disclosed to their peers information about their equation as well as numerous previously unheard anecdotes about their personal and professional lives. For those who are unaware, Sunny and Bobby appeared on KWK for the first time in the show's 2005 premiere season. They have since revealed details of their arrangement with Hema Malini's family.
Sunny Deol and Bobby Deol on their alleged family feud with Hema Malini
For those who are unaware, in June 2023, Karan Deol, the eldest son of Sunny Deol, got married to Drisha Acharya, his longtime girlfriend. Hema Malini and her daughters, Esha and Ahana, opted not to attend, despite the glittering crowd from the entertainment industry being present. Karan Johar questioned Bobby and Sunny about their alleged family conflict and how the Deols celebrated Gadar 2's success during the show. In response, Bobby said: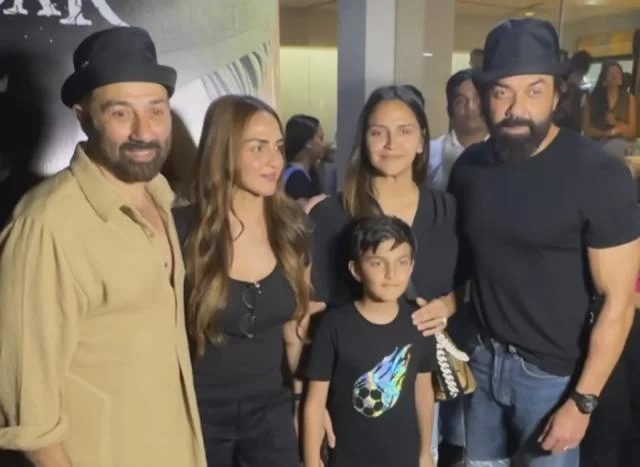 "It all started with Karan's (Sunny Deol's eldest son) wedding. We never really expose our family. We are very media shy. But we couldn't stop anyone from putting up videos when they came to the wedding. We got so much love because of those videos which people saw because they actually saw how we were. I think Drisha (Acharya), our daughter, has brought us luck. Bhaiya has been dancing since Karan's wedding, and then Gadar 2 happened. I have never seen my brother dance so much." 
Sunny Deol on his equation with Hema Malini's daughters, Ahana and Esha
During the August 2023 Gadar 2 screening, Sunny Deol and Bobby Deol made waves on the internet when they reunited with Hema Malini's daughters, Ahana and Esha. Esha and Ahana from Hema Malini and Sunny and Bobby from Prakash Kaur, Dharmendra's four children, are said to have made their first public appearances together at this time. Upon questioning Sunny about his equation involving Ahana and Esha, Karan remarked: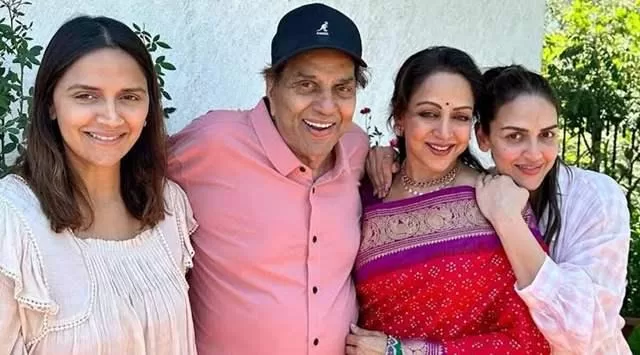 "They are my sisters. That is what it is. Nothing changes that. They were very happy. The most beautiful thing over everything was the film became successful. I was going here, there, everywhere. And then, I wanted to have a success party. But I was like, 'Will everybody come or not?' I had my friend Kareem with me, who knows everyone in the industry. He did everything. Till the evening, I was not sure who was going to attend it. But the way everybody came and the kind of love everybody gave, I was so happy seeing everyone coming home." 
When Hema Malini reacted to the rumours about their alleged family feud
Speaking about the same subject, Hema Malini said in an interview with News18 Showsha that despite any issues, they are all very much together. She continued by saying that it was nice that photos of the Deol siblings' reunion were released to the media, who appeared to be pleased with it.