Madhavan's Film "Rocketry" Gets 'Standing Ovation' At Cannes Film Festival, Read To Know More!!
The Cannes Film Festival is in full swing discussions all over the world these days. The Cannes Festival which is one of the biggest film festivals in the world, is attended by big artists from the country and the world. R Madhavan, the famous actor of Indian cinema, was also seen attending this festival. And his upcoming film Rocketry The Nambi Effect got premiered at the Cannes Film Festival. Expressing his gratitude on this special occasion of premeir, Madhavan has expressed his gratitude on social media.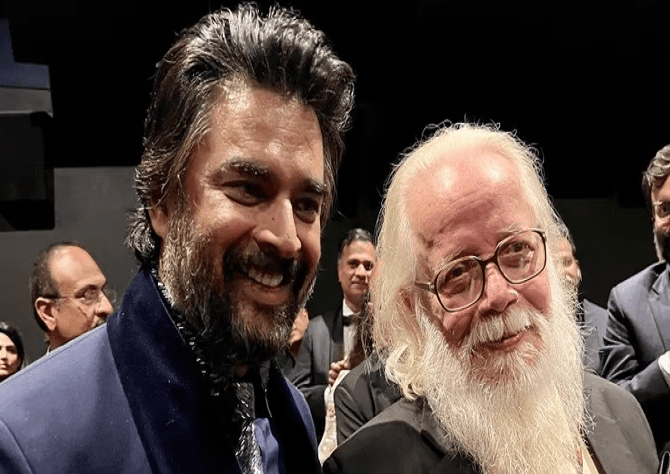 R Madhavan
Everyone is seen praising Madhavan after watching the premiere of his film. In this sequence, well-known filmmaker Ashwini Choudhary praised Madhavan by sharing a video film of the premiere. The filmmaker tweeted and wrote, "Great work Director Sahib. A lot of love to actor Madhavan and many many congratulations from the team." Replying to this tweet by Ashwini Chaudhary, actor Madhavan wrote, "Thank you very much Ashwini ji. It has really touched my heart."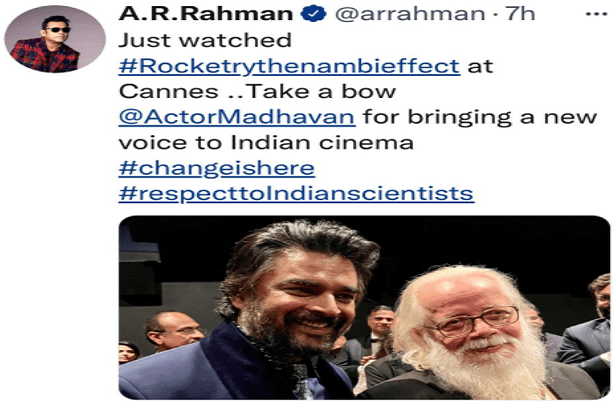 AR Rahman
Famous composer and singer AR Rahman praised Madhavan on social media for his film. While sharing the post on Twitter, Singer wrote, "Just saw the movie Rocketry The Nambi Effect in Cannes. Thank you to R Madhavan for giving a new voice to Indian cinema." Famous director Shekhar Kapur also praised Madhavan and his film.
Sharing the post on Twitter, the filmmaker wrote, "What a beautiful film Rocketry. This film is based on the life of Rocket Scientist Nambi Narayanan. The film had its premiere at Cannes Festival last night, beautifully directed and starring R Madhavan. And the presence of Nambi Narayanan himself in the audience made it even more interesting."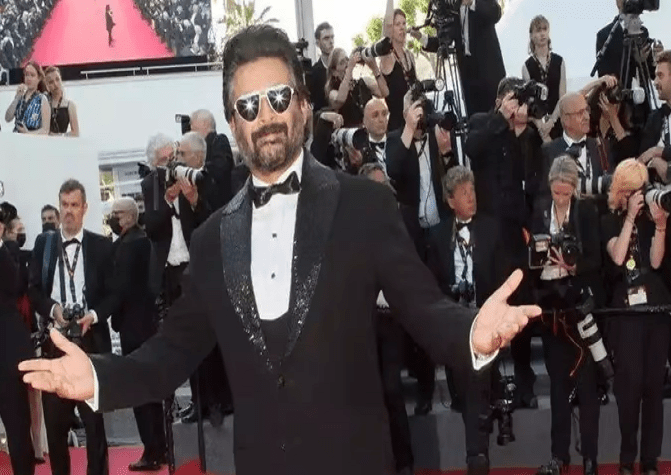 R Madhavan
Bollywood actor R. Madhavan is making this film based on the life of renowned scientist Mr Nambi Narayan. This film is written, produced and directed by R. Madhavan. Recently, the trailer of the film Rocketry: The Nambi Effect was also released, showing that Nambi got an offer from NASA. Based on the life of Nambi, the film premiered at the Cannes Film Festival in France.