Ranbir Kapoor Opens Up On Failure Of His 'Passion Project' Jagga Jasoos, 'It Hurts'
Bollywood heartthrob Ranbir Kapoor is not just an eye candy. He has proved his acting mettle with films like Rockstar, Tamasha, and Barfi among others. Recently, Kapoor reached the Red Sea International Film Festival in Jeddah. He addressed the audience through 'In Conversation' sessions at the festival. During the same, Ranbir talked about his box-office failures- Jagga Jasoos and Shamshera. Besides this, he also expressed his desire to direct movies in future and debuting in English films.
Addressing the debacle of Jagga Jasoos which was his passion project, the actor said that it's the only movie in his career which hurts him. "It's film that I produced. It was a passion project directed by Anurag Basu. It was a very heartwarming and sweet idea, but it didn't do well, which really hurt."
Moving on to his recent failure Shamshera, the Saawariya actor openly spoke of the 'biggest mistake' he made during the film. "When you're shooting in the heat, and you stick on a beard, it's like your face is melting," said the new daddy of B-town.
Divulging on his plans to direct movies, Ranbir stated that he has always wanted to do but has not mastered the courage to write a story. "I'm really shy when it comes to sharing my ideas with other people. But I'm working on it, and it's something that is in my ten-year plan- To start directing movies and hopefully act in them too," quoted the 40-year-old actor.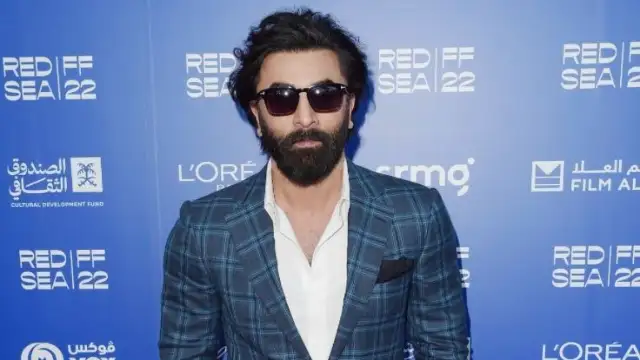 Talking about his plans of making a debut in Hollywood just like wife Alia Bhatt, Ranbir shared that he won't completely rule it out. But he is pretty content with the kind of opportunities he is getting in his country and in his own language.
Workwise, Ranbir Kapoor is coming up next with Sandeep Reddy Vanga's crime thriller Animal and Luv Ranjan's untitled romantic comedy alongside Shraddha Kapoor.