Ranveer Singh and actor-wife Deepika Padukone recently visited Brussels, the capital of Belgium. The picture was shared on Twitter by a fan of them. Seemingly, the couple visited the place to celebrate their fifth wedding anniversary. The place seems like a salon where both the actors were captured. Both of them were engaged in a discussion with each other and were facing their back to the lens.
Ranveer's 5 of Infinity Post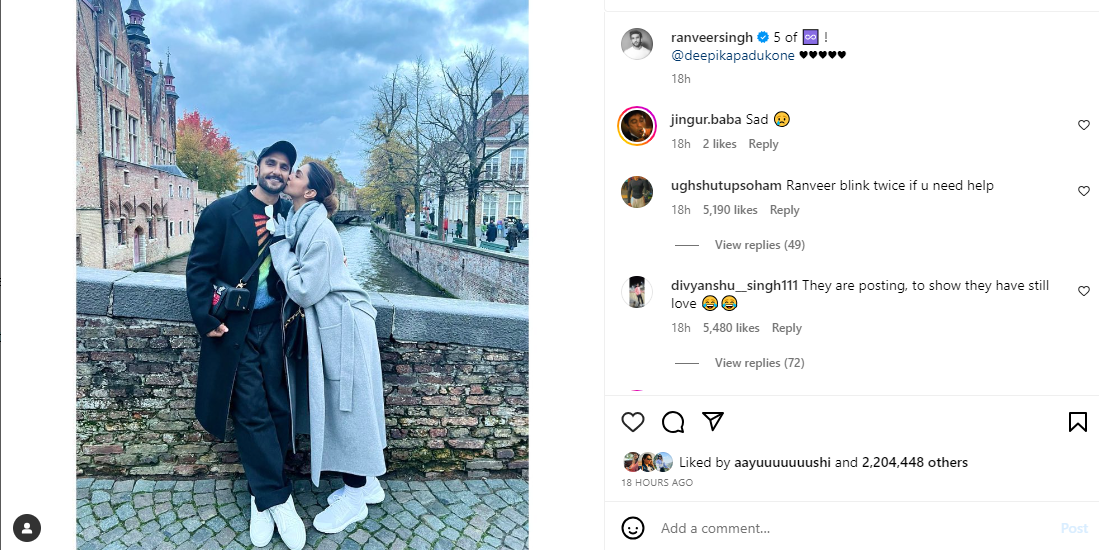 To make their fifth wedding anniversary memorable Deepika Padukone and Ranveer Singh boarded to Europe. On Instagram, Ranveer posted a beautiful picture with his wife Deepika with the caption, "5 of infinity! @deepikapadukone (sic)." He also put the song "I Love You Always Forever", to make the post more precious.
Till now, the post has 2.2 million likes with 6151 comments.
Ran-Deep Spotted in Brussels by a Fan
Spotted – Deepika and Ranveer in Brussels ! #Bollywood

— Guy in London (@guy_in_london) November 14, 2023
On Tuesday, a fan took X (formerly Twitter) and wrote, "Spotted – Deepika and Ranveer in Brussels!" In which a user commented, "Clicked any pictures?".  In response, the user shared a candid picture of Ranveer and Deepika and wrote, "This is the pic I took of them."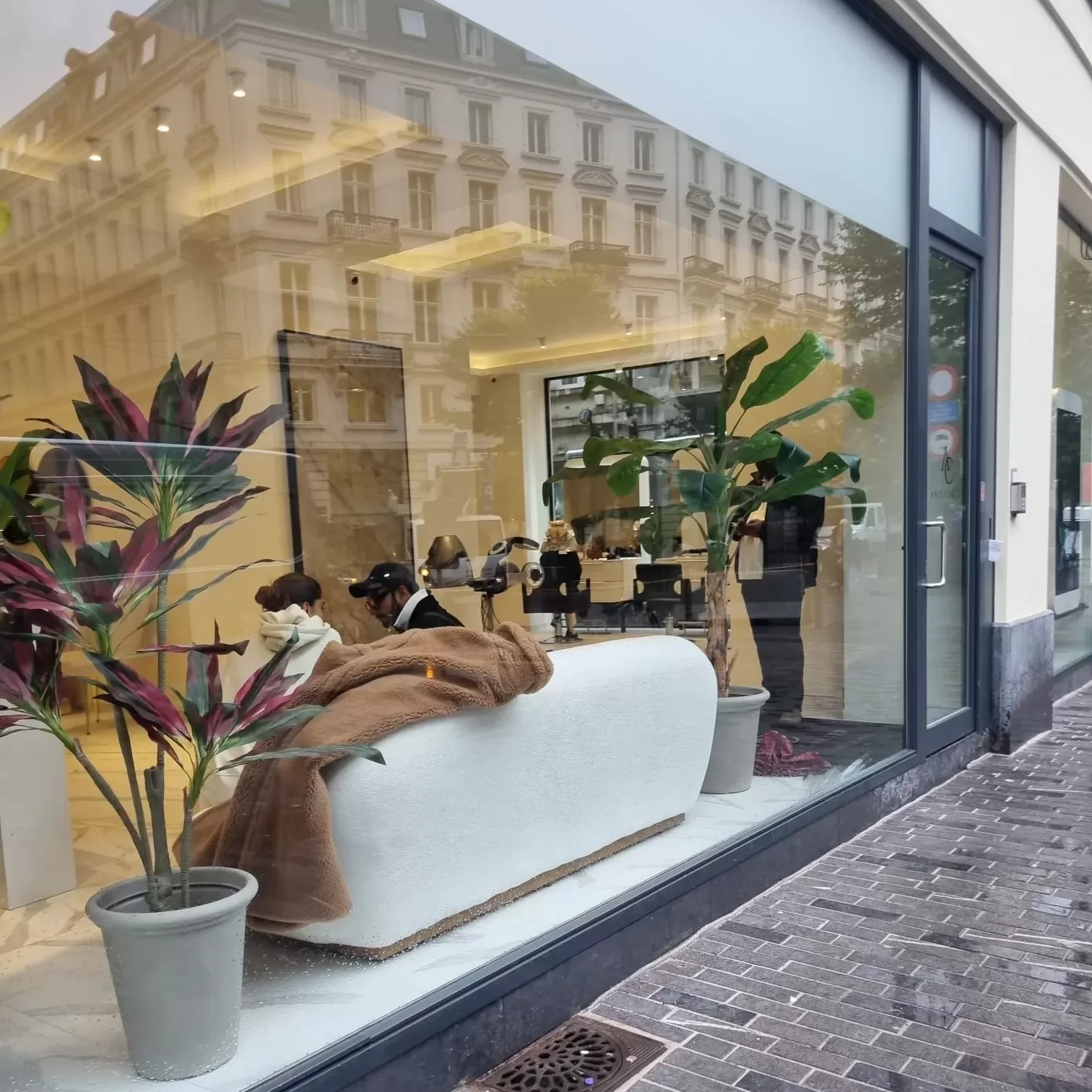 Furthermore, the user posted another tweet with the name of the place he spotted, named "Anis Carter Salon".
Ranveer and Deepika's Weeding Ceremony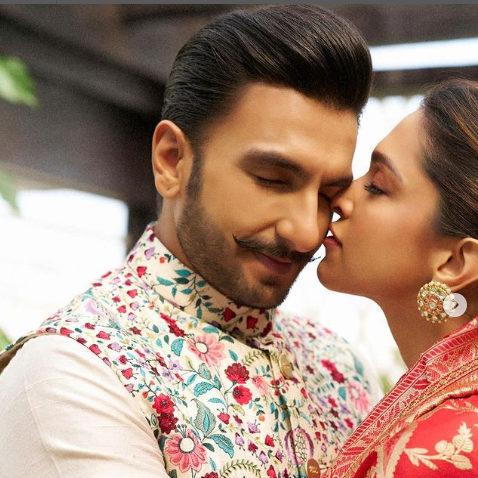 Both actors exchanged vows on November 14, 2018. At Lake Como, Italy the private ceremony was held. They hosted receptions in two places in India – Bengaluru, the hometown of Deepika, and another one in Mumbai, for their Bollywood friends.
Recent Outings
Recently both the actors were spotted when left together at Aditi Arya and Jay Kotak's reception held in Mumbai. Before this Ran-Deep were spotted at Jio World Centre with Nita Ambani in Mumbai.
Deepika Padukone's Work Front
Deepz recently played a special cameo role in Shah Rukh Khan's movie Jawan. She has two upcoming movies in a row. One is with Hrithik Roshan in Fighter and another one is with Amitabh Bachchan and Prabhas named Kalki 2898 AD.
Rohit Shetty also roped her in the movie Singham Again. She will play a role named, Shakti Shetty, a female cop.
Ranveer Singh's Work Front
Rambo's last movie was Rocky Aur Rani Ki Prem Kahani with actor Alia Bhatt. Ranveer's upcoming movies are Singham Again by Rohit Shetty and will also play a role as the new Don, the franchise of the reboot hit movie Don by Farhan Akhtar.