Hitten Ttejwani and Gauri Pradhan are names that resonate with nostalgia for fans of Indian television. This celebrated couple, who have been a part of the industry for over a decade, are set to rekindle their on-screen magic after an eight-year hiatus. As they gear up to star together in the upcoming show, "Pashminna – Dhaage Mohabbat Ke," the anticipation among their fans is palpable and has taken social media by storm.
A Walk Down Memory Lane: Kutumb Days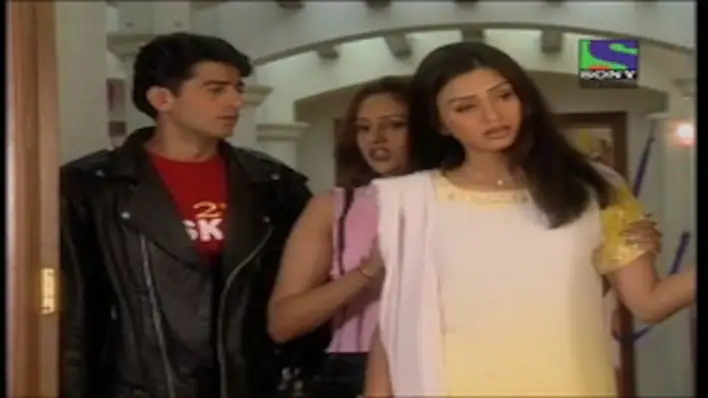 Hitten Ttejwani recently tugged at the heartstrings of fans by sharing a poignant throwback to his early days with Gauri Pradhan. The clip from their show "Kutumb" is a beautiful reminder of where their love story began. For those unacquainted, this couple's real-life romance blossomed on the set of "Kutumb". Hitten reposted this heartwarming video shared by a fan with a message of gratitude. The caption on the post read, "Welcome back on-screen my sweethearts after eight years @hitentejwani @gpradhan, so excited to see u guys' chemistry again."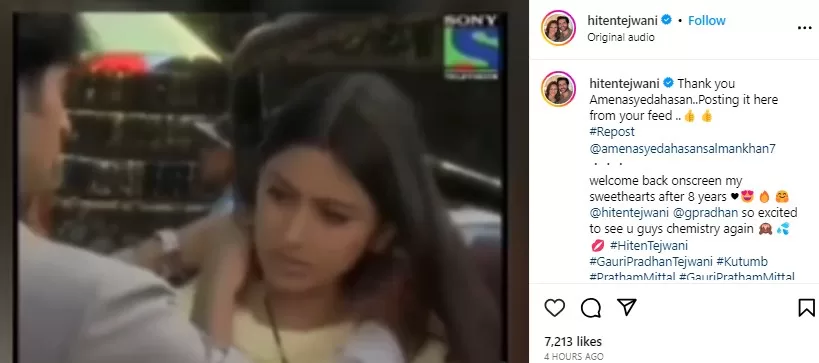 Pashminna – Dhaage Mohabbat Ke: A New Chapter Begins
They will return to television screens with "Pashminna – Dhaage Mohabbat Ke," scheduled to premiere on October 10 at 9:30 pm on Sab TV. The show stars Nishant Singh Malkani and Isha Sharma in lead roles, with Krissann Barretto, Angad Hasija, and others playing pivotal characters.
Remarkably, this marks the seventh collaboration between Hitten and Gauri. Their journey began with "Kutumb" and continued with many more shows. Before this, Hitten Ttejwani appeared in "Bade Achhe Lagte Hain 3."
From On-Screen to Real-Life
The story of Hitten Ttejwani and Gauri Pradhan goes beyond the realms of television. They first crossed paths in Hyderabad while shooting for a commercial. Fate intervened, casting them together as the lead pair in 'Kutumb. Their on-screen chemistry struck a chord with the audience, and they quickly became household names.
However, real love soon became a genuine connection, and they started dating. Their on-screen partnership continued in "Kyunki Saas Bhi Kabhi Bahu Thi," during this time, they decided to tie the knot.
On April 29, 2004, Hitten and Gauri exchanged vows in Pune, followed by a reception in Mumbai on May 9, 2004. The couple embarked on a new journey on November 11, 2009, when they embraced parenthood and welcomed twins—a son and a daughter.
Hitten Ttejwani and Gauri Pradhan's story is not just about a successful on-screen partnership; it's a testament to real-life love that blossomed in the entertainment world. With their return to the small screen, fans eagerly await a fresh chapter in their remarkable journey.