Rihanna and A$AP Rocky have finally revealed their second child to the public. The singer's gorgeous picture with her newborn baby, Riot Rose, has now gone viral. Continue reading!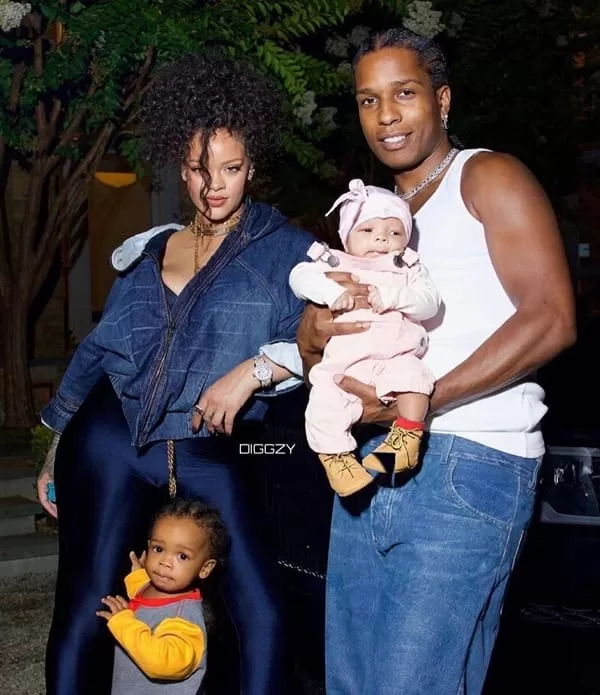 Rihanna and A$AP Rocky just introduced the newest member of their family to the public. The 35-year-old Umbrella singer and her 34-year-old rapper recently shared beautiful photos of their newborn baby, Riot Rose, who was born in August 2023, alongside their 16-month-old son, RZA. See the wonderful photos below. Their admirers are looking forward to more touching moments and milestones from this family as they continue to embrace parenthood.
Rihanna Shares Photos Of Son Riot Rose.
Rihanna and ASAP Rocky have revealed their second kid, Riot Rose, after keeping him hidden for a time. The pair confirmed the child's birth in August, but a photo of the singer holding Riot Rose has suddenly gone viral.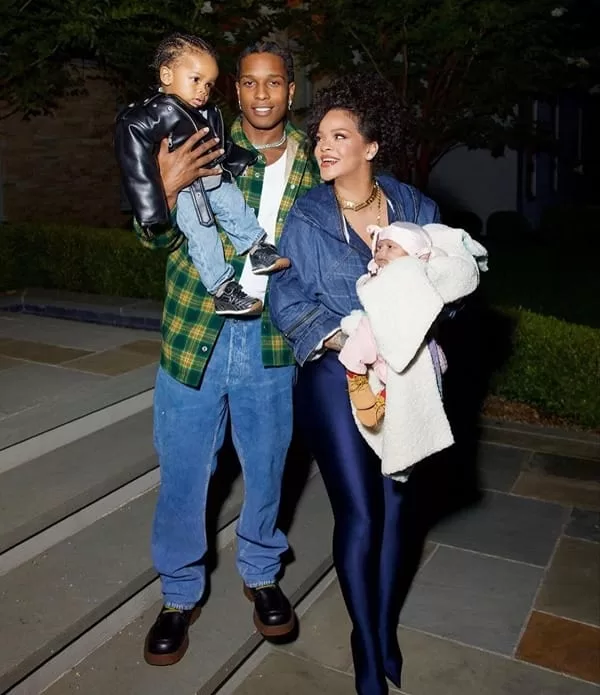 The pair took part in a photoshoot with renowned fashion photographer Miles Diggs, popularly known as Diggzy. This was the first time they posed with their two children, RZA Athelston and Riot Rose.
The photoshoot was not a traditional family potrait, but rather a paparazzi-style one, with the family leaning against a Range Rover at night. Rihanna wore navy panta-boots and a denim sweater, while A$AP wore a tank top and Bottega Veneta patterned leather jeans. RZA was spotted with his mother, and Riot Rose was in his father's arms, dressed with a pink suit and little Timberland boots.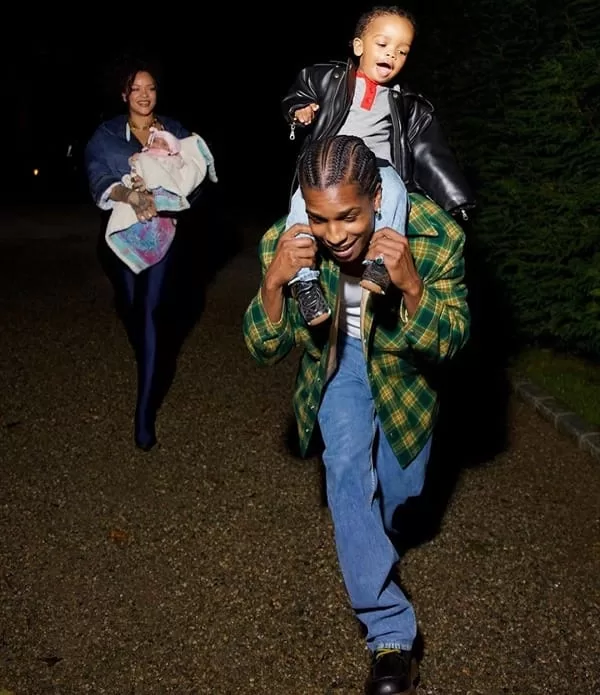 Rihanna And A$AP Rocky's Most Treasured Family Moments.
Rihanna happily lifts RZA on his shoulders in these adorable photos. The family is enjoying their first outing as a foursome. Notably, RZA steals the show in the freshly introduced FENTY x Puma Avanti in aged silver, wearing a small leather jacket.
In addition, the brilliant musician and mother of two is photographed in a vulnerable moment while holding her newborn baby resting up against a car.
More photos show their family life and show the couple's lively connection with baby Riot, who smiles up at his adoring parents while they cuddle on a blanket.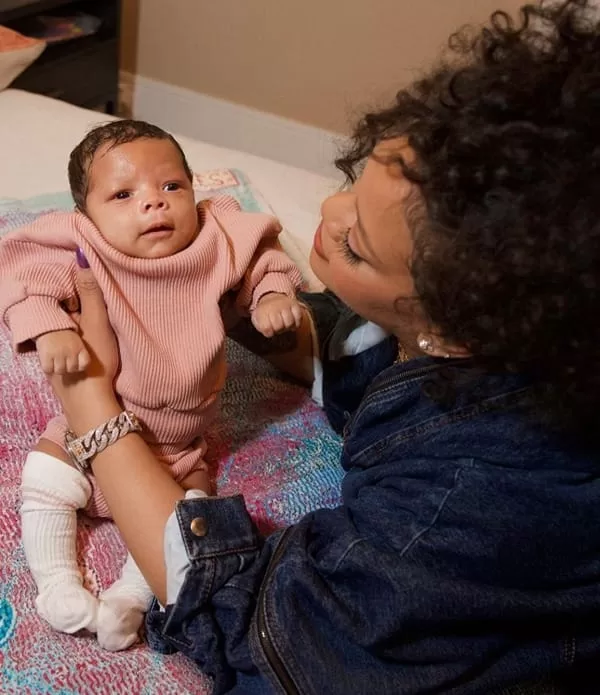 Rihanna's Iconic Pregnancy Announcement At The SuperBowl.
Rihanna performed in the US Super Bowl Halftime Show in Arizona earlier this year. This was her long-awaited return to the stage after a five-year break, and she surprised everyone by announcing her second pregnancy during the act.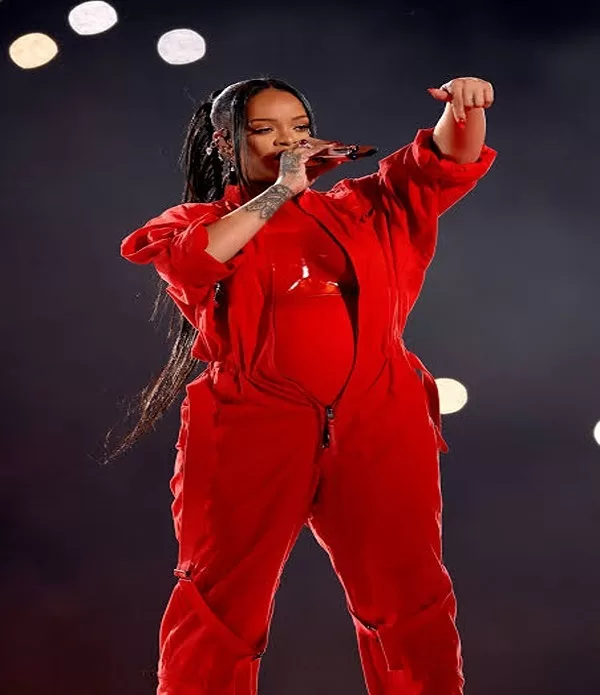 During the performance, she quietly announced her second pregnancy, proudly showing her baby belly in front of hundreds of millions of people around the world.