Sambhavna Seth Has Sent A Notice to The Delhi Hospital.
Famous Bhojpuri celebrity Sambhavna Seth's father SK Seth died due to cardiac arrest on 8th May. After losing her father, she blamed the hospital for negligence caused to her father's health by them. She shared a video a few days back on her YouTube channel "Sambhavna Seth entertainment" wherein she told the scenario of the hospital where her father was admitted. In the video, she told that her father was not treated well by the hospital. In the video, she was seen looking for hospital staff who mistreated her and her father. She shared the view of the ward where her father was kept with no attendant.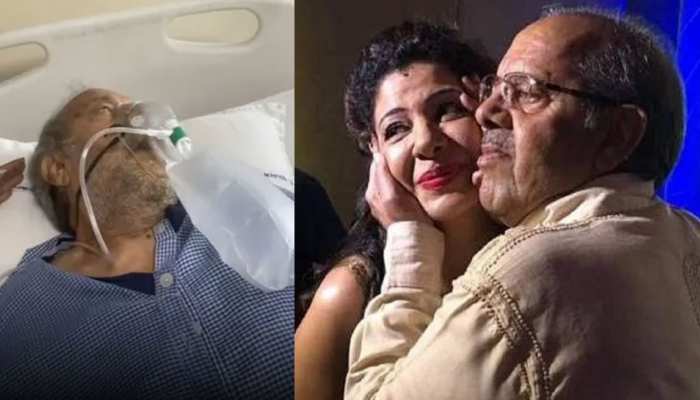 Sambhavana Seth
Now she has decided to take action against this matter and sent notice to the hospital. In an interview, she made some more serious allegations against the hospital. She said the services of the hospital were very bad and due to this, she lost her father. During the conversation, she said, "My father was covid-19 positive, after 4 days of the reports on 30th April we hospitalized him. The medical staff did some blood tests and assured us that he will be fine in few days. After hospitalizing him we thought he will be fine. We thought he is in safe hands.
She further added, "Same day when my brother went hospital, he was shocked to see that my father's both hands were tied. My brother released his hands and questioned the hospital staff regarding that. On 7th May my brother called me and told me that my father was put on oxygen while his oxygen level was 90-95. I felt something is not good and I left for Delhi the next day."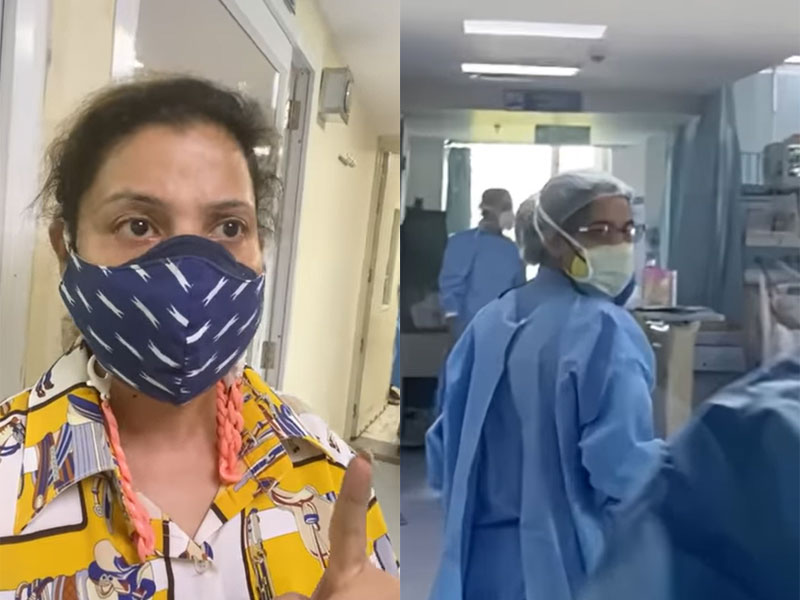 Picture of nurse shared by her who mistreated her
She said, "I reached the hospital and found my father's hands and legs tied with the bed. They told me that he is tied so that he doesn't remove his oxygen. There was nobody to attend to my father. I was shocked to see the services of the hospital and recorded everything in my mobile but hospital staff requested me to delete the video."
She further added, "I wanted to meet the senior doctor on seeing my father's health. After searching a lot I found a doctor who informed me regarding my father's health. He told me that my father is better now and he will be and he will send someone else to attend my father. After few days they told me my father got a cardiac arrest. I wanted to see him but they didn't allow me. After a while, they told me I lost my father. I think they already knew about it. I want answers to these questions so I sent the notice to them.