Saroj Khan's Daughter Sukaina Nagpal Shares Some Unseen Photos With Aishwarya Rai Bachchan: Checkout!!!
Aishwarya Rai is one of the prominent Bollywood actresses who got the opportunity to collaborate with late choreographer Saroj Khan. Saroj Khan's daughter Sukaina Nagpal revealed some previously unseen photos of her fan moments with Aishwarya when she joined her mother on set.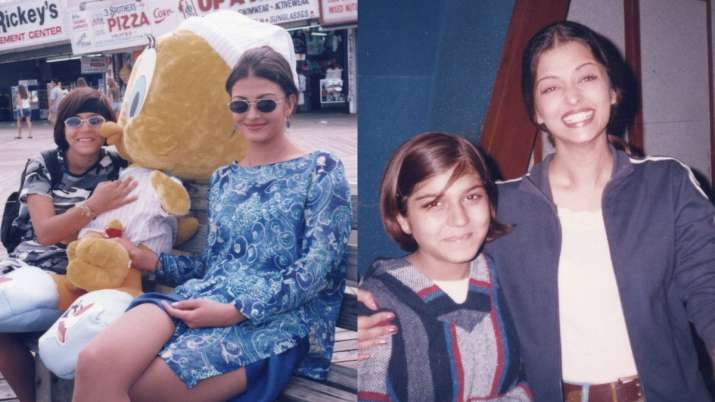 Sukaina captioned the photos on her Instagram account: "Thank you for being the person you are, Ash Di (heart icons). There's a lot of love here." Sukaina is seen as a small child, seated on a bench with Aishwarya and a stuffed animal in between them in the first photo. The photo seems to be from the time of Aishwarya Rai Bachchan's 1999 film Aa Ab Laut Chalen, in which she appeared with Akshaye Khanna.
The picture shows Aishwarya Rai Bachchan dressed in blue sarong which she had worn in the song Mera Dil Tera Deewana. The actor has matched blue sarong with a blue kurta in between breaks. Aishwarya Rai Bachchan danced on the beach in a blue bikini and a sarong, taunting Akshaye and Suman Ranganathan for spending time together.
Sukaina, as an adult had posed with Aishwarya and another actress in the second photo. The third image depicts a much younger Sukaina with Aishwarya, who gives the camera a wide grin. Saroj Khan had previously collaborated with Aishwarya Rai Bachchan on various films. Last year, she died of a heart attack at 71. Aishwarya Rai Bachchan had offered a poignant homage to her on her death through a photo from the shoot of her 1999 film Taal.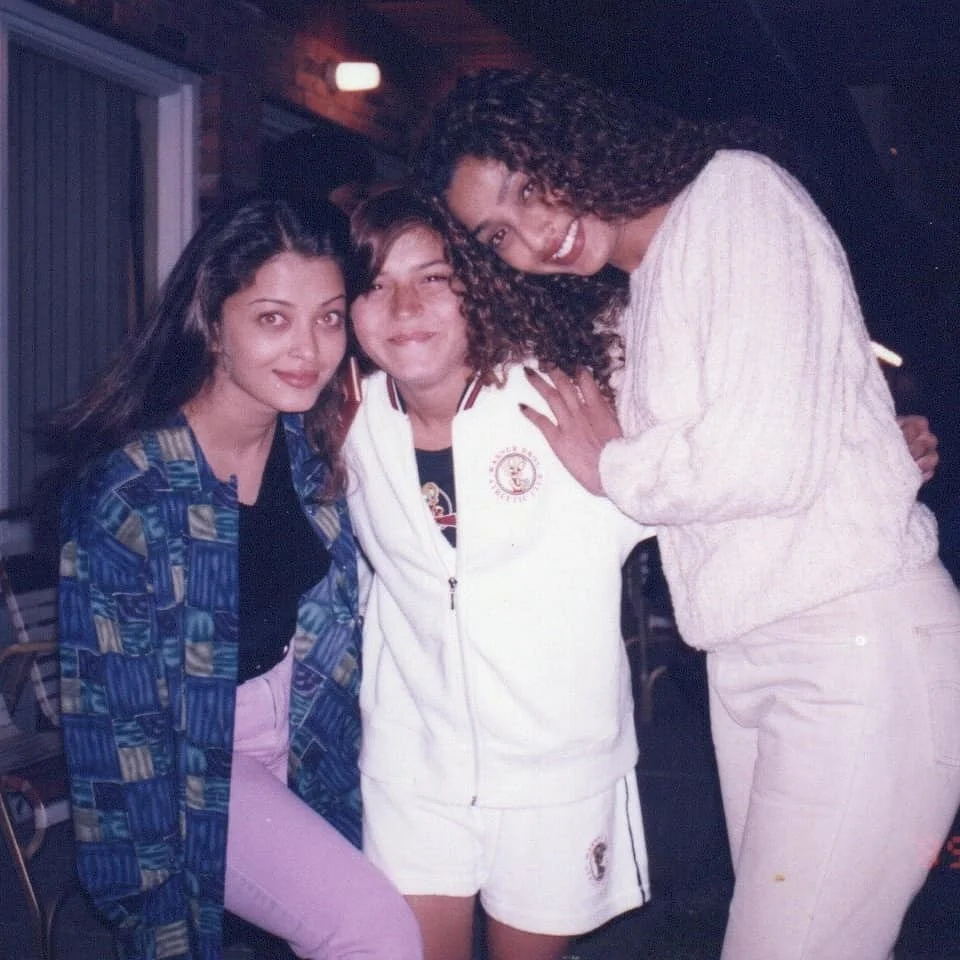 Aishwarya wrote, "May your spirit find rest. As our Film Industry's Dance Guru, she is widely recognized, revered, and adored truly a Legend. It's been such a delight to dance with you on so many beautiful occasions. Thank you for all of your duas and blessings and your unconditional love. You will be surely missed."