In a wedding gown, Selena Gomez is sure to break millions of hearts into billions of pieces. Her show Only Murders in the Building Season 3 featured her in a stunning wedding gown, and she shared photos from the set.
Selena Gomez in a bridal gown is breaking  the internet, and her fans cant keep calm. Scroll down to see the lovely bride and read what netizens think about her.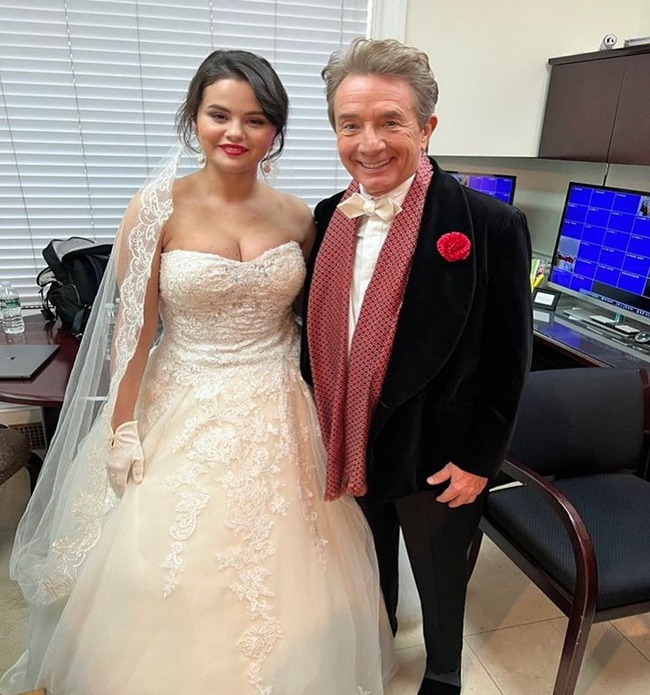 On the third season of Only Murders in the Building, is Selena Gomez's character Mabel Mora getting married? The actor was photographed on set in a wedding gown and then tweeted photos of herself just chilling in her gown.
She described it as a "normal day at work." Afterwards, Selena's co-stars Steve Martin and Martin Short were seen with her in the bridal gown.
Only Murders in the Building actor Steve Martin also shared a photo on Twitter with co-star Selena Gomez, who was wearing a wedding gown.
Steve Martin looked great in a dark tuxedo with a bow in the snapshot he uploaded on Tuesday, posing with co-star Selena Gomez.
Gomez was dressed in a white bridal gown with a sweetheart neckline and a flared waist. She accessorised her antique lace gown with a matching veil. The Wolves singer had her hair in a bun with face-framing tresses in waves and wore bright red lips.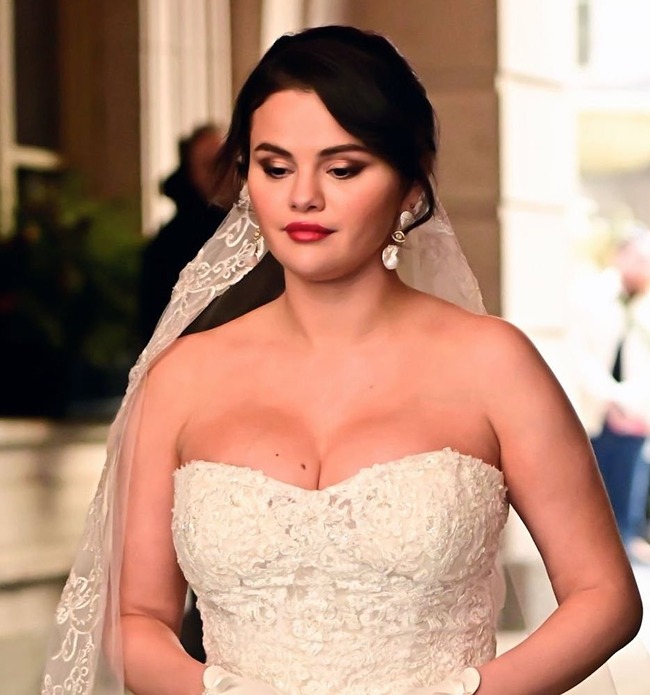 Check out how fans responded 
As soon as Selena Gomez's wedding gown photos from the set of her show became viral, fans flocked to the comment section to compliment the actress.
Singer's fans even brought up her ex-husband, Justin Bieber, and his wife, Hailey Bieber. "Justin punching the air right now," one person said, while another commented, "Hailey scrambling to put her wedding dress back on."
On Twitter, the singer fans responded, "Period." Fans thought Selena looked like a princess. One Twitter user stated, "Very gorgeous." "Selena Gomez as Mabel Mora in a bridal gown is simply too iconic," another said.
Selena posted photographs of herself sitting on the floor in the gown while wearing white boots on Instagram. She said in the caption, "I don't have a caption. This is just another work day for @onlymurdershulu."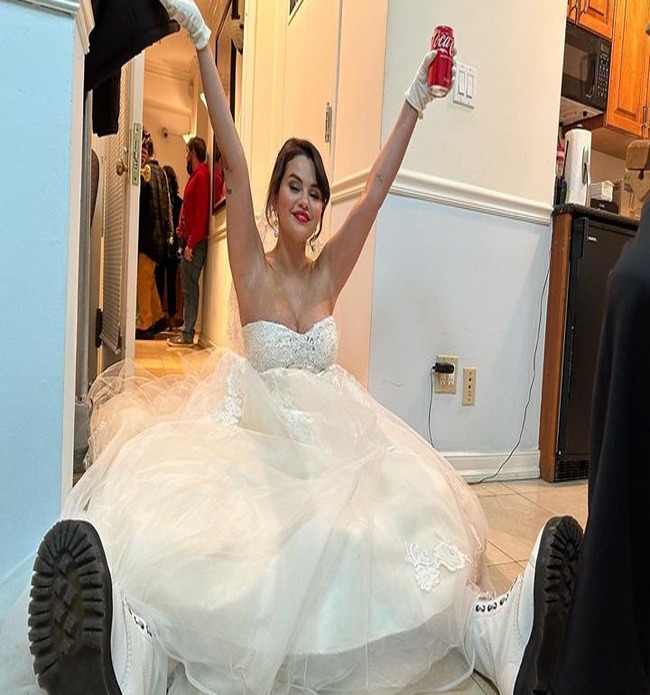 It is unknown whether Selena's character Mabel will marry next season. Selena, Steve, and Martin were spotted shooting on the streets of New York while she was still dressed in the gown. The three appears to be leaving the Arconia, the structure in which they reside.
Steve and Martin also shot images of Selena in her wedding gown and uploaded them on social media, alluding to their iconic 1991 film Father of the Bride.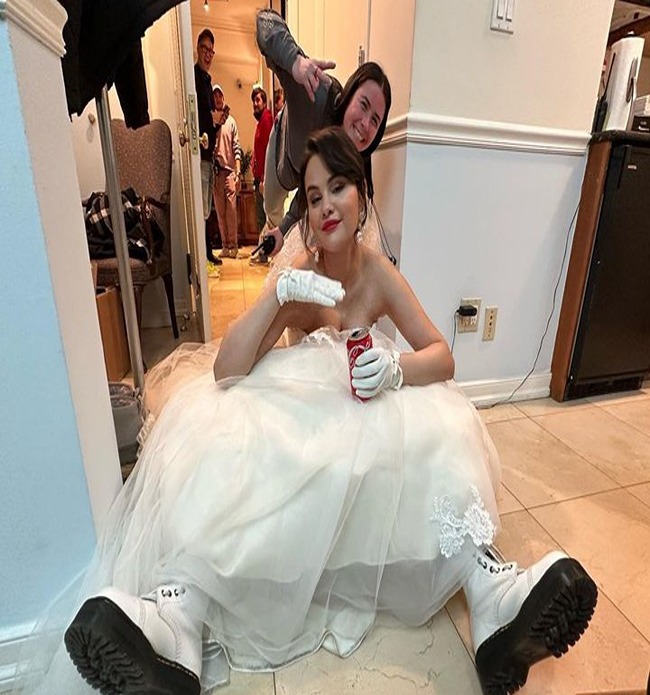 The third season of the show will focus around the Arconia gang attempting to investigate the murder of Ben Glenroy, played by Paul Rudd. Besides from Paul, Meryl Streep, Ashley Park, and Jesse Williams are also cast members in the forthcoming season, which will stream on Disney+ Hotstar.