Bollywood diva, Raveena Tandon has impressed fans with her mesmerizing performances and stunning beauty. Throughout her career, Raveena has portrayed several characters, showcasing her versatility as an actress. In addition to her filming career, Raveena connects with her fans by sharing updates from her personal life. The actress set inspirational goals for her fans as she adopted two baby girls in her twenties. Recently, Raveena went vocal about her daughter, Chhaya's interfaith marriage.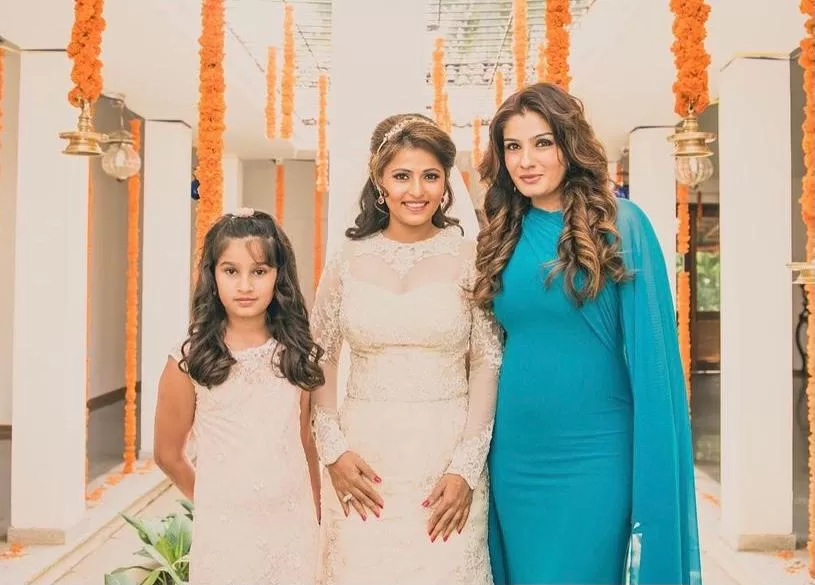 Raveena Tandon opens up on her daughter, Chhaya's inter-faith marriage
In a recent interaction, Bollywood actress, Raveena Tandon was asked about her views and opinions on interfaith marriages. The host asked this question from the actress as her daughter, Chhaya recently got married in a catholic family. The actress responded to this by saying, "Of course, why not? We are all human beings at the end."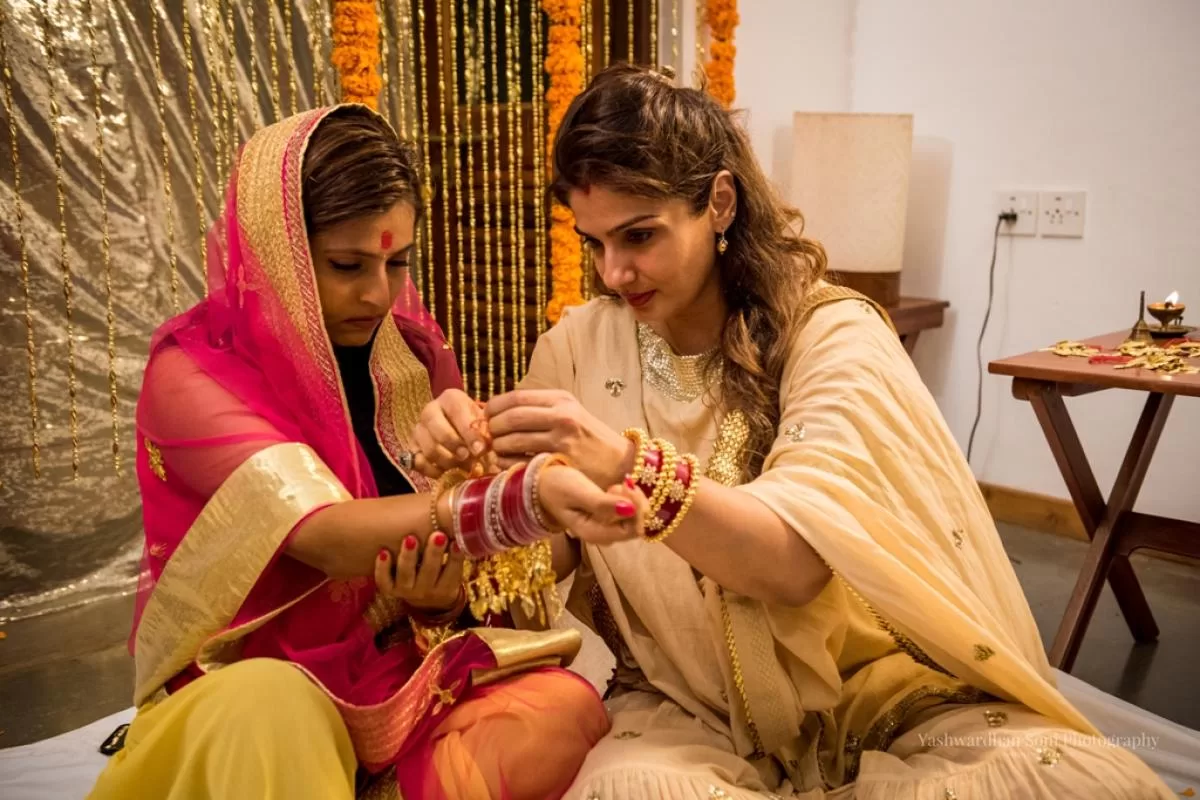 Furthermore, Raveena revealed how she broke stereotypical norms during her daughter's wedding. Talking about the wedding, Raveena stated:
"It was such a beautiful interfaith wedding. We did her chooda ceremony. She wore her chooda on her gown. I gave her away, I walked her down the aisle, that was another breaking of taboo. The mangalsutra was tied after the vows were taken. And sindoor was put in the church so it was an absolute correct mix of how it should be. I take pride in that. I take pride that this is our country and allows us this kind of freedom."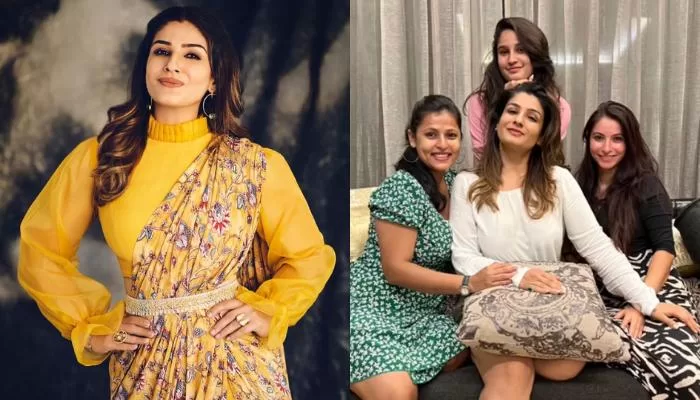 Raveena reveals her bond with her four daughters
During another interview, actress Raveena Tandon revealed the special bond she shares with her two adopted daughters, Pooja and Chhaya. Elaborating further, Raveena mentioned:
"It's a lifetime commitment and there are relationships, there are bonds and there's love and there's emotion and there's everything that's involved so yes there is definitely a bond that we all share. They are the older siblings to my younger ones. That's the way it is," she added.