Sonu Sood Reveals Why No One From Bollywood Came Out In His Support During IT Raid- Details Inside
Sonu Sood gained huge popularity for his social work during the Corona pandemic. Last year, during the lockdown when government services were closed, Sonu did a remarkable job of sending helpless migrant laborers and students to their homes safely. Through private buses and airplanes, Sonu took the stranded people to their hometowns and states. Twitter was flooded with people seeking help from Sonu. Sonu had started the helpline also to continue his charity work in harsh periods of the pandemic. Because of all his humanitarian works, Sonu was tagged as 'Messiah' by the Indian population. The actor also released his book titled 'I am no Messiah.' later.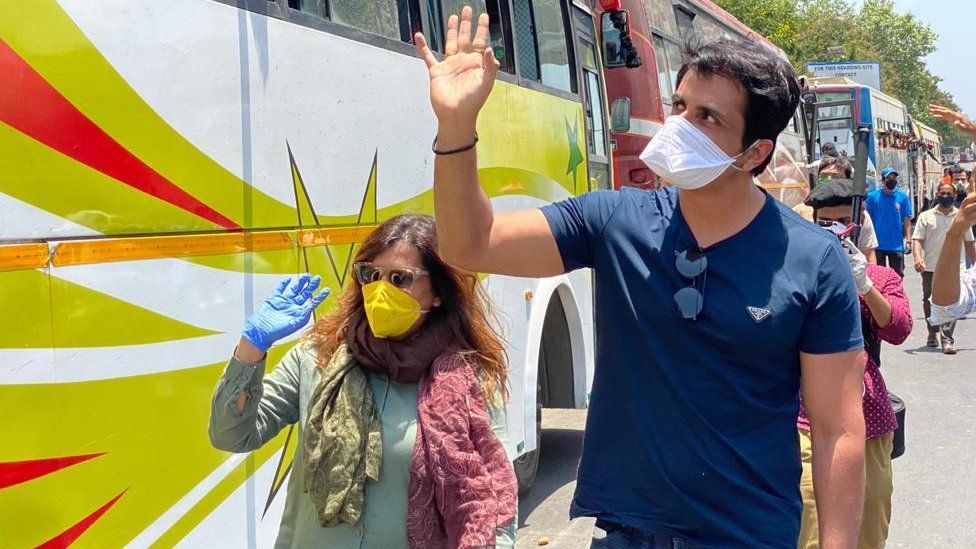 Recently, the actor hit headlines after major trouble in the form of The Income Tax Department raid knocked on his door. The IT cell reportedly 'surveyed' the six Mumbai offices and homes in the suburbs related to the actor. The officials later alleged the Happy New Year actor of Rs 20 Crore tax evasion. Sonu along with his associates' was under the suspicion of the department.
Also Read: https://www.womansera.com/why-sonu-soods-homes-offices-were-surveyed-by-i-t-department-reason-revealed/
Although his fans and well-wishers had his back throughout the entire incident, Sood, in a recent interview has opened up on not getting any support from Bollywood biggies.
While talking to Times Now, Sonu Sood shared that he was not expecting any support from the Bollywood industry. He quoted, "Who will come to support when guests are sitting at your house. Whenever the guests come, no one from the industry is going to come. People do listen and they feel. You don't know how many of them would stand with you. But one would think about this if one is expecting people to come out in support and shout slogans for you. I never expected anything and therefore no one came out to support me. Also, I don't think people bother to support or raise their voice for anybody who might be in trouble with the authorities. Or why a person is being harassed? I don't think anyone has ever raised a voice in such a situation. I think the world is still the same and we have always been a part of it."
Last year, when Kangana's office was demolished by BMC, no one from Bollywood came to her rescue. Talking about the same case Sonu said, "Kangana's matter was a different case. This is a completely different matter and someone else might be dealing with a different matter too. I believe your voice must come from within. Some will speak their mind and heart and some won't. But yes, coming out and offering open support was never a legacy. They were all there. This is a sensitive field and the past one and a half years have been too sensitive for Bollywood too."
After Income tax raids, the actor revealed that the government officials were highly impressed with his documents. They were unable to find anything malicious thing from Sood's properties. The actor also told that the officials claimed to have the smoothest 4 days of raids at his offices. "I asked them – have you ever seen this kind of documentation, details, paperwork? They said no…they were also happy with whatever they were seeing. They said it was the smoothest four days of raids for them," said Sonu.
On the film front, Sonu will now be seen in Prithviraj opposite Akshay Kumar. The film is directed by Dr. Chandraprakash Dwivedi. Along with this, Sonu has also appeared in songs. His song with Tony Kakkar, Saath Kya Nibhaoge gained millions of views. It was directed by Farah Khan.