Twitter has been talking a lot about blue checkmarks lately. Twitter has removed the blue tick from verified accounts of many Bollywood celebrities, including many veterans including Amitabh Bachchan, Shah Rukh Khan and Priyanka Chopra. Amitabh Bachchan got the blue tick again. All the stars tweeted about this promotion and asked for the blue tick back. Now actor Sonu Sood has tweeted about the Blue Tick virus.
Sonu Sood wrote this after Blue tick removed on Twitter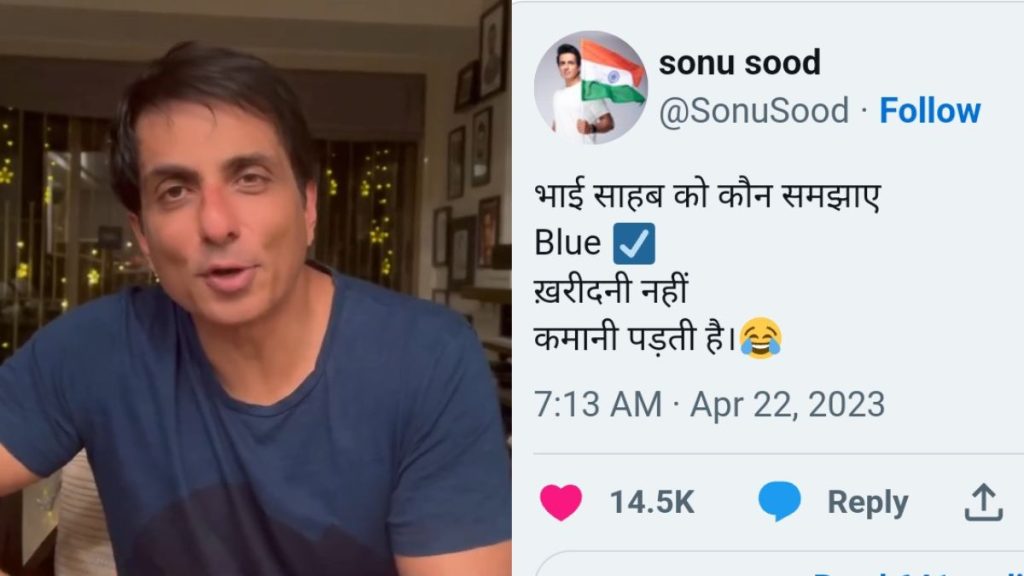 Sonu Sood said this morning, "Bhai Sahab Ko Kaun Samajhaye.. Blue Tick khareedni nahi kamani Padti hai".On this tweet many people applauded Sonu Sood while many give him reality check saying,"kama ke paise se khareedni hi padegi". Sonu Sood did not identify anyone's name in his tweet, but in gestures, he teased celebrities  who is requesting to Twitter to give their blue tick back.
Amitabh Bachchan jokingly tweet after his blue Tick removed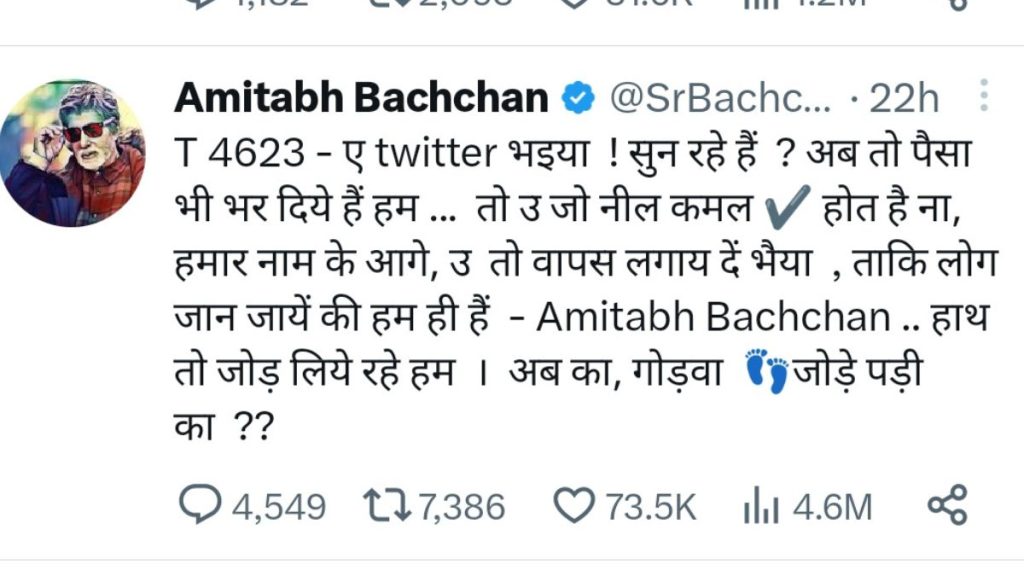 Actually, the blue ticks were removed from the Twitter accounts of many Bollywood celebrities yesterday morning. Megastar Amitabh Bachchan is also among those who lost their blue tick. He then tweeted, "Hey Twitter bro! You are listening? Now we also upload money. So, the blue lotus flower in front of our name is back. So that people know that we are the same … Amitabh Bachchan. See you next time We shook hands here Godwa Jodi Padi Ka..
Many celebs lost their blue tick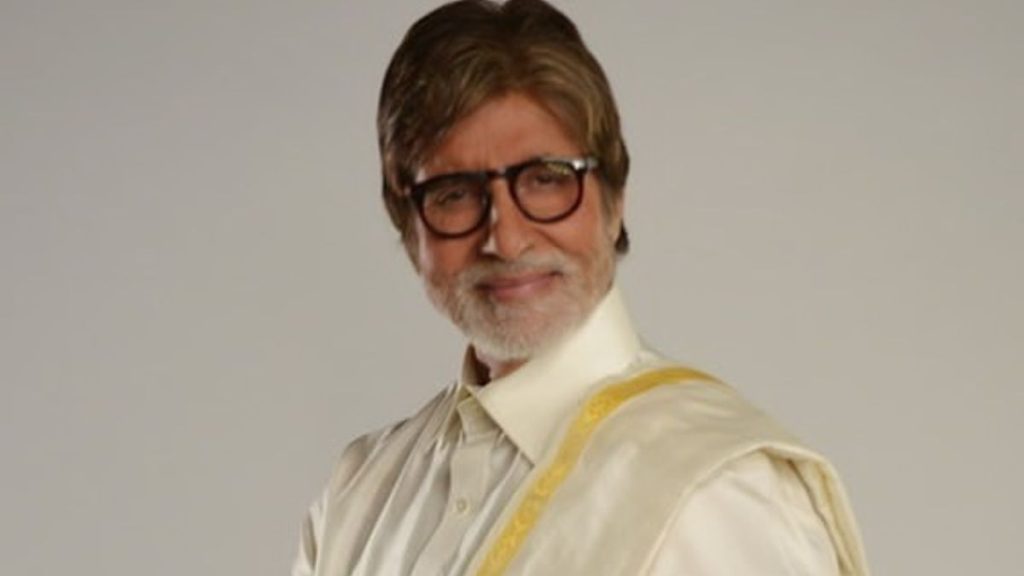 Apart from Amitabh Bachchan, other Bollywood celebrities who have lost the blue tick include Shah Rukh Khan, Salman Khan, Priyanka Chopra Jonas, Ranveer Singh, Ajay Devgan, Akshay Kumar, Alia Bhatt and Anushka Sharma.