'Stop defaming Hindus' Trends As People Got Furious After Watching Trailer Of 'Shamshera', Read To Know More!!
The trailer of Ranbir Kapoor starrer 'Shamshera' has been released. Through this film, Ranbir is making his move from chocolate boy to action hero, due to which this film is very important for the actor. Ranbir will have a double role in the film, a glimpse of which fans have seen in the trailer. This trailer of the film is getting a lot of love on social media, but in the meantime there are some people who have started boycotting the film. Not only this, Boycott has started trending on Twitter. Let us explain the reason for this.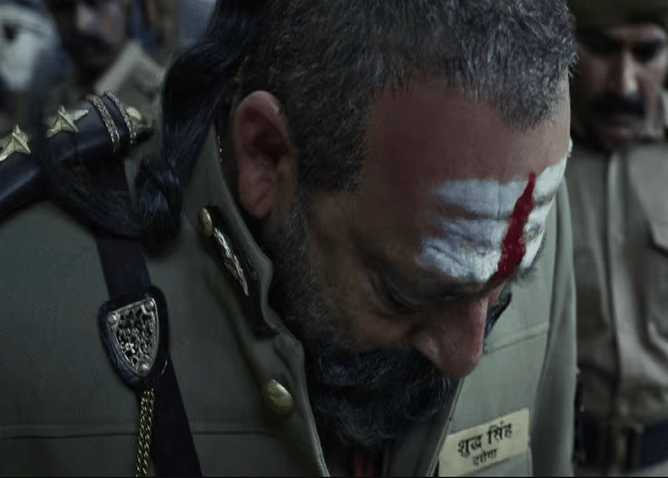 Shamshera
Actually, everyone liked the creepy look of Ranbir Kapoor in the trailer. But people are furious after seeing the look of Sanjay Dutt who became a villain. The actor sported a red hinge on his forehead and a section on social media did not like it at all. People are angry due to showing the villain of Hinduism in the film and are boycotting the film on Twitter, due to which Boycott Bollywood has once again dominated on Twitter.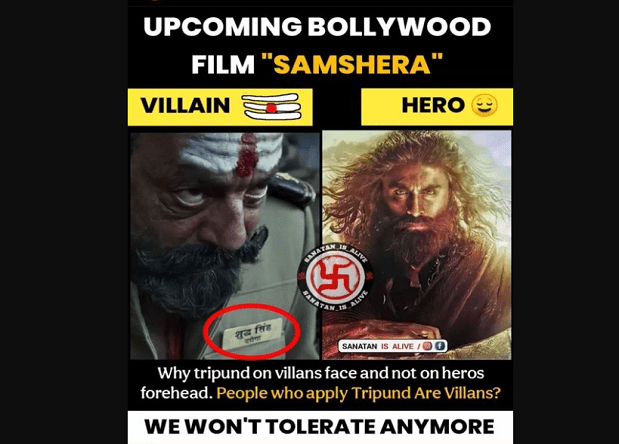 Shamshera
One user opposed the film and wrote, 'Hero says I have no religion but villain is clearly shown as Hindu. Wow what a wonderful film'. Another user wrote, 'Hinduism is being made fun of in Bollywood not from today but for a long time. Today there is a joke on God in big budget films'. However, the anger of the people did not subside with this. Users have called the makers even more falsehoods.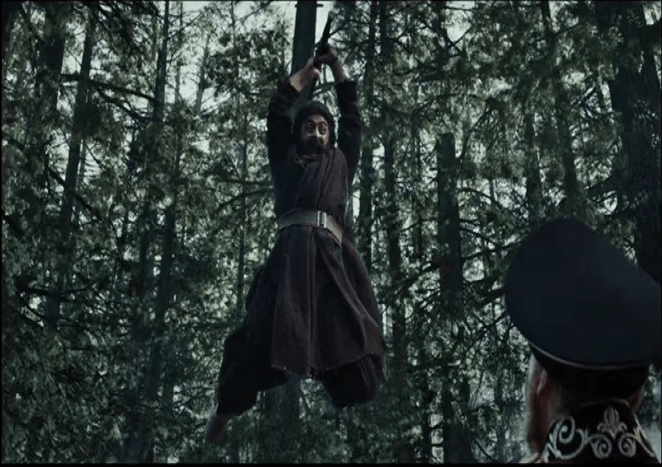 Shamshera
'Shamshera' is hitting the theaters on July 22. Apart from Hindi, the film will also release in Tamil and Telugu. Apart from Ranbir and Sanjay Dutt, the film also stars Vaani Kapoor and Vaani looks beautiful in the trailer. At the same time, talking about the film, the story of 'Shamshera' is in the background of a fictional town named Kaza. The time is right after the first war of independence and a dacoit named Shamshera comes out against the British. His aim is to take out the tribals whom he has kept as slaves from the clutches of the cruel British officer Shuddh Singh of the area. In this struggle of Shamshera, who came out to protect his society, he is supported by a beauty of the area, whose character Vani Kapoor is playing in the film.