Sushmita Sen Shared A Very Bold Picture; Created A Ruckus In Hot Top & Mini Skirt – Checkout!
Bollywood Actress Sushmita sen is always in discussion among her fans and media for her charming personality as well as her strong characters on the screen. Well, she is not strong on-screen but also in her real life. She tackles the situation in really a good way. Recently she is handling her personal life in a great way. She announced her break up with her boyfriend Rahman shawl last month.
Now She has posted her photo on her Instagram in which she is looking damn hot in a black mini skirt with the same colour Bralette. She stunned with black goggles also. She can be seen in the sea beach background with sunshine. Sharing this picture, Sushmita wrote in the caption,' I live by the water, I dance by the ocean of all the effects I could be. I choose to be me.'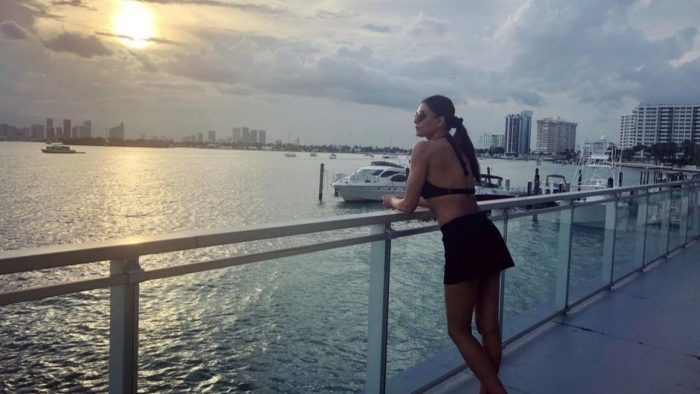 Before this, she shared a video with her daughters AlishAlis can be seen dancing together. At the age of 46, still Sushmita Sen has gone heavy on her young daughters in this video. Sushmita has shown her charming style and told that even today she has no answer. fans of Sushmita always appreciate the charm and persona she carries.
After announcing her breakup with Rohman, Sushmita remains very active on social media to hide her grief. Expressing her feelings in the recent live session, she said that she gives a higher status than love to Respect. The same actress further said that no one can love without respect. If there is respect, then only love can be expected to return.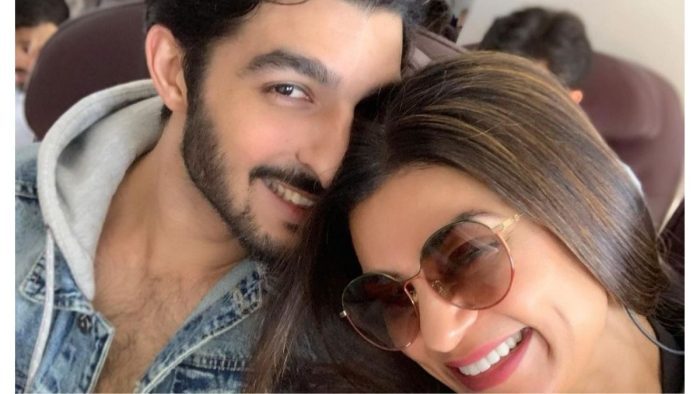 Recently, in her live video, Sushmita had told about the relationship, she has grown in every relationship. This is a beautiful thing. The actress confessed and said – I am 100 percent person. When I am in love, I give my 100%. So when we are graciously separated, we should do it 100 percent. Whatever the reason, your life is not a repeat mode. Truth is wonderful because it keeps people friends and good with each other. The world needs love. Which already has a lot of problems. She was last seen in the second season of her web series Arya 2.