Famous Telugu actor Varun Tej and actress Lavanya Tripathi recently tied the knot in a picturesque Tuscany, Italy wedding. The couple's nuptials were an intimate affair, surrounded by close family and friends, with several notable personalities from the Telugu film industry, including Ram Charan and Allu Arjun, gracing the occasion.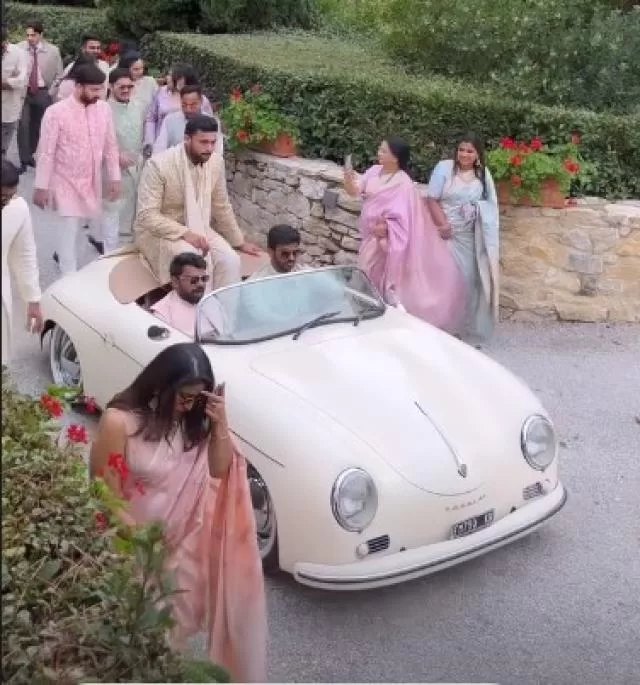 A Bride's Elegance and a Groom's Splendor
Varun Tej, exuding regal splendor, looked dashing in an embroidered cream-golden sherwani. He impeccably complemented his outfit with a matching shawl, exuding timeless charm. The radiant bride, Lavanya Tripathi, embraced tradition by adorning herself in a resplendent red Kanchipuram saree, with a net dupatta gracefully covering her hair.
She adorned herself with exquisite gold jewelry, enhancing her ethereal beauty. Both the bride and groom's looks were meticulously crafted by celebrity designer Manish Malhotra, with Ashwin Mawle and Hassan Khan taking charge of their style.
Your blessings are earnestly sought for the newly married couple, Varun Tej Konidela and Lavanya Konidela.@IAmVarunTej@Itslavanya pic.twitter.com/UZLD8lulr4

— Naga Babu Konidela (@NagaBabuOffl) November 1, 2023
Captivating Moments Captured
The wedding was a heartwarming celebration filled with joy and happiness. The presence of well-known figures from the Telugu film industry added a star-studded spectacle to the event. Cherished moments captured during the festivities showcased Varun and Lavanya's radiant smiles and the love that surrounded them.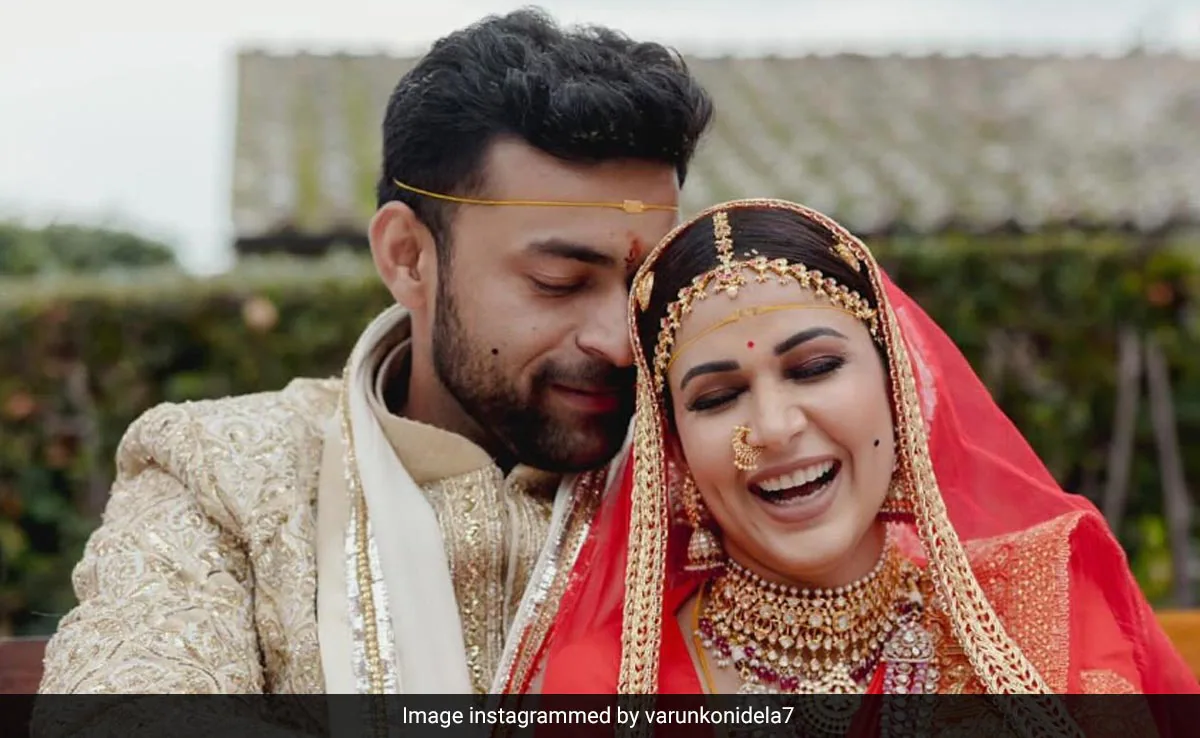 One heartwarming photograph captured Varun being embraced by his uncle Chiranjeevi, with Allu Arjun smiling warmly in the background, reflecting the depth of their relationship. Other images showcased the guests, dressed in their finest attire, basking in the grandeur of the celebration.
.. And thus they embarked together on a new love filled journey 💕

Starry Wishes for the Newest Star Couple ! 😍🤗@IAmVarunTej @Itslavanya pic.twitter.com/ognVfZ93Iv

— Chiranjeevi Konidela (@KChiruTweets) November 2, 2023
Two Receptions to Follow
After their enchanting Italian wedding, Varun and Lavanya have planned two receptions in India to add to the grandeur of their celebrations. They will host the first reception in Hyderabad, warmly welcoming their friends and colleagues from the film industry.
The second reception, hosted in Dehradun, holds special significance for Lavanya as it is her hometown. There, they intend to celebrate with their closest friends and loved ones, emphasizing the couple's desire to share their joy with those who hold a special place in their hearts.