Abhishek Bachchan Accused Of Stealing Items From The Film Sets But Why He Took His Wife's Name??
Actor Riteish Deshmukh is soon coming up with a new show "Case Toh Banta Hai" where he will be seen accusing many celebs. The format of this show is of court comedy style. Riteish will put the celebs in the dock and question them in the show, then actor Varun Sharma will be seen defending the actors and famous YouTuber Kusha Kapila will be the judge of the court.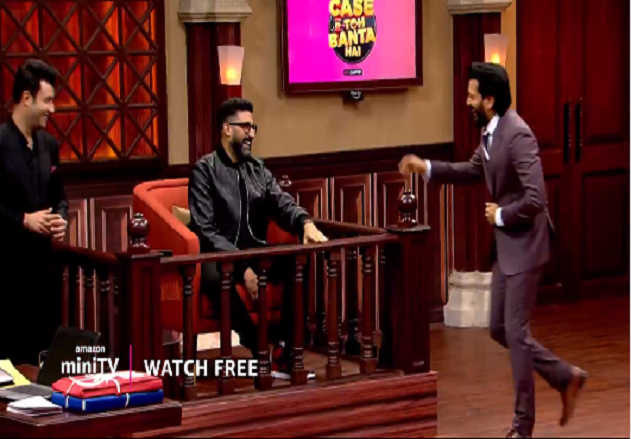 Case Toh Bana Ka Hai
A new promo of 'Case Toh Bana Ka Hai' has been shared, in which clips of several episodes have been included. In the video, Abhishek Bachchan is also seen in Riteish Deshmukh's court and has been accused of stealing props from the sets of the film. In the promo, Ritesh is pointing towards Abhishek saying, 'He steal props from the sets of his films and from the sets of Guru…'. Ritesh says so much that the promo gets cut right there. After this Abhishek jokingly says, 'I stole Aishwarya from the sets of Guru'.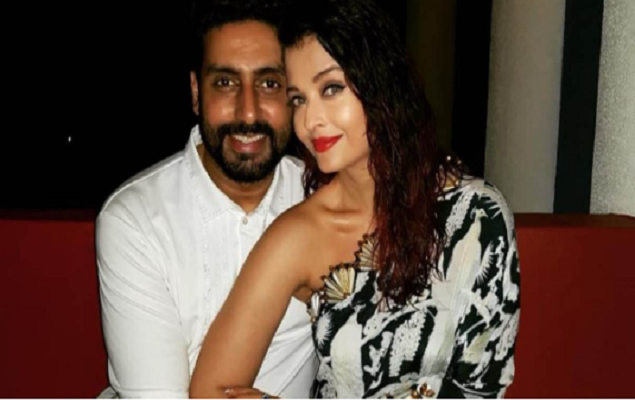 Abhishek and Aishwarya
Apart from Abhishek Bachchan, many other celebs are seen in the promo video. These include the names of celebs like Shahid Kapoor, Vicky Kaushal, Pankaj Tripathi, Sara Ali Khan, Ananya Panday and Sonakshi Sinha. Apart from these, the show will include celebrities from Anil Kapoor, Karan Johar, Kareena Kapoor, Rohit Shetty and Varun Dhawan to Sanjay Dutt. The show "Case Toh Banta Hai" will stream on Amazon Mini TV.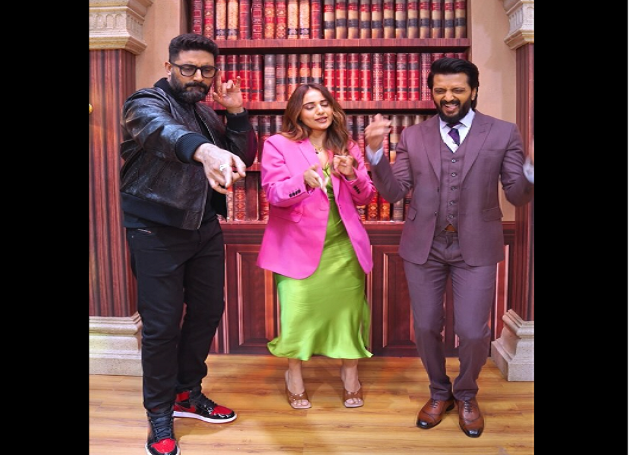 Case Toh Bana Ka Hai
In a video, Riteish Deshmukh is seen talking to web series Mirzapur star Pankaj Tripathi. Riteish tells him, 'You have so many charges against you, what would you like to say?' To this Pankaj says, 'I can give this in writing that all these allegations will prove to be false.' Then seeing Ritesh's confidence, Pankaj says, 'It is not good to be so proud, Ritesh Babu.' On this matter of Pankaj, Ritesh gives answer to him in his own film "Gangs of Wasseypur's" dialogue style.