Ameesha Patel Speaks About Her "Snobbish", Rich B**ch' Image Created In The Initial Days Of Her Career!
Actress Ameesha Patel grabbed the headlines again while talking about her initial days in B-town. She made her acting debut with Rakesh Roshan's 'Kaho Na Pyaar Hai' opposite Hrithik Roshan.
The movie was released in 2000. The actress's innocent face and performance grabbed the attention of the audience and producer as well. After a kickoff, the actress was seen in Gadar and Hamraaz. However, her career was not up to the mark as compared to her initially.
Ameesha Patel belongs to a Gujarat family with a strong and rich background. The actress recently spoke about the "snobbish and rich b**ch" image that was showcased by the media in the initial days of her career.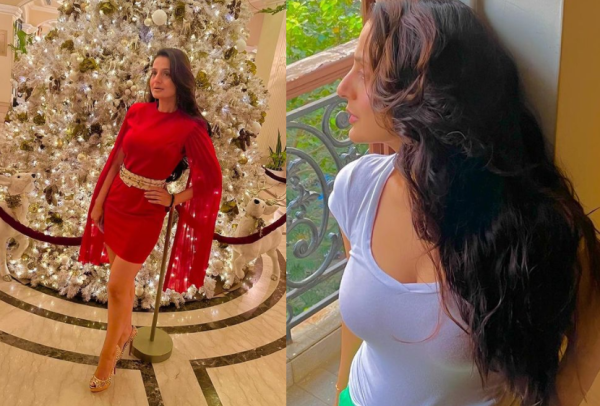 In her interview, the actress shared how the media portrayed her in the initial days. She said, "I was portrayed as arrogant and snobbish and this typical south Bombay rich brat. Because on the sets, I would not indulge in idle gossip and bitching about people or talking them down. Someone else has a hit, I would always be happy that he or she has done a great job."
Furthermore, she asked how her social status was compared with Hrithik Roshan. KNPH actress said, "I used to read a book. I am a bookworm. I can read a book in three days. So, I used to get told that 'Ameesha Ji is very arrogant, pata nahi apne aap ko kya samajhti hai'.
On the first day of the shoot, Ameesha came in a Mercedes. "They used to make fun that Hrithik came in a Maruti and Ameesha came in a Mercedes. But there was nothing to show off. That was my upbringing, my hobby. I was never brought up to talk bad or ill about anyone," she added.
Talking about the work front, she was last seen in the Bigg Boss house as  "BB ki Malkin" but the concept and her appearance failed to attract the audience. Nowadays, Ameesha is working on her upcoming project which is Gadar 2 with Sunny Deol.