Deepika Padukone To Unveil FIFA World Cup Trophy In Qatar; Check Out Story!
Bollywood fans are very passionate about Deepika Padukone. She recently caught everyone by surprise when she appeared in the teasoer for Ranveer Singh's next film Cirkus. Based on the preview, she and her spouse will be seen dancing to a thrilling song.
The actress, a jury member at the 2022 Cannes Film Festival, was spotted there representing India. After much speculation, we have learned that Deepika will be presenting the FIFA World Cup trophy in Qatar.
Deepika Padukone will reveal the FIFA World Cup as the trophy bearer. Deepika will add another accomplishment to her resume by presenting the FIFA World Cup trophy in Qatar. There is a lot of buzz about the event, and everyone is psyched to cheer for their favorite teams.
Nora Fatehi just sang during the FIFA World Cup, and now we know that Deepika will be revealing the trophy in front of a sold-out crowd. This is one of the few times an Indian or non-European actor has been honored by FIFA.
Photos of the actress were taken at the Mumbai airport when she returned from filming in Assam for Fighter. She'll be working with Hrithik Roshan for the first time. Once her next movie, Pathaan, is out in January 2023, the shooting for Fighter plans to pick up where they left off.
The trailer for Rohit Shetty's Cirkus is, to put it mildly, a viral sensation. The trailer premiered on Friday, and it has been buzzing big time. Casting heavy hitters like Jacqueline Fernandez, Pooja Hegde, Varun Sharma, Tiku Talsania, Johnny Lever, Sanjay Mishra, and Vrajesh Hirjee with Ranveer Singh makes for a compelling movie.
Phew! However, this is the tale of the actress whose unexpected cameo appearance overshadowed all else – Deepika Padukone, who appears at the trailer's conclusion alongside her husband, Ranveer Singh. The footage looks to be from a dancing sequence. After the trailer for Cirkus was released, ecstatic Deepika Padukone fans took to Twitter to express their excitement.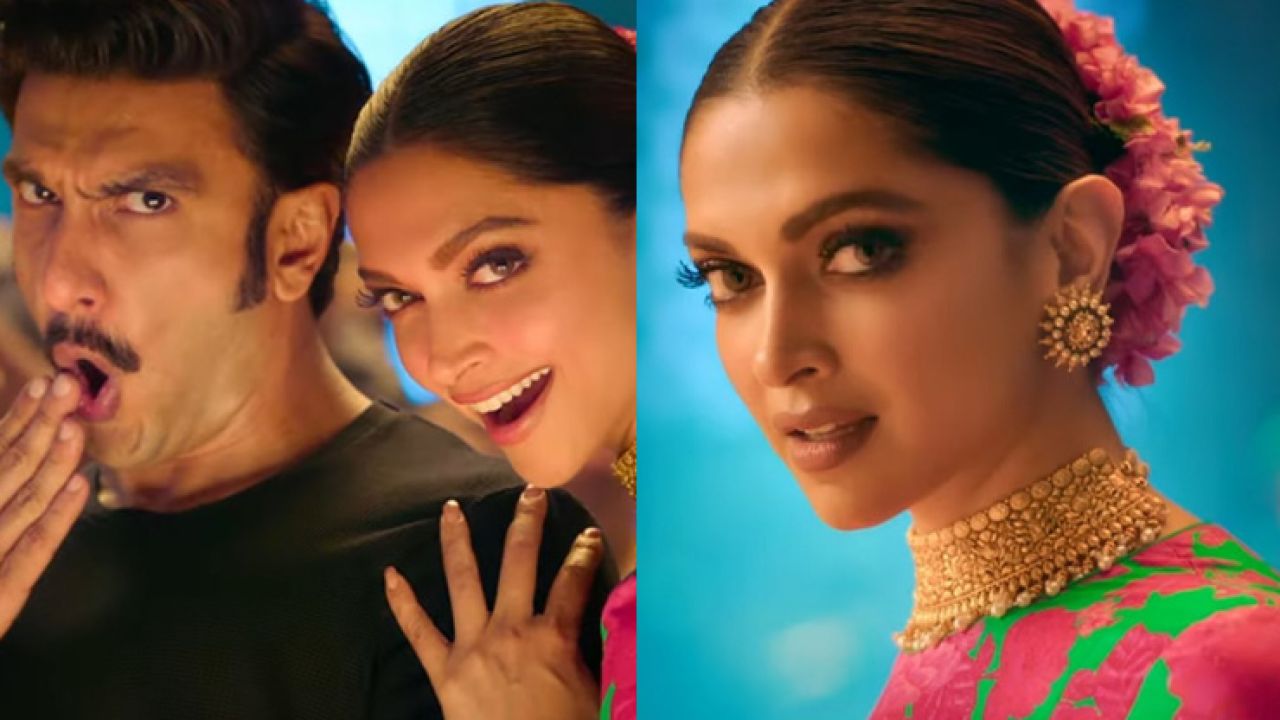 After a short cameo in 83 and Brahmastra, Deepika is ready to make a striking presence in Rohit Shetty's Cirkus. She will soon be seen with Shah Rukh Khan and John Abraham in the film Pathaan. Besides this, she has the Prabhas and Disha Patani's Project K and the Amitabh Bachchan-led remake of The Intern. Deepika also has a cameo in Shah Rukh's Jawan if the rumors are true.