Deepika Shares A Poem She Wrote In Class 7, Says It Was Her 'First & Last' Attempt- Checkout!
On Sunday afternoon, Deepika Padukone took her followers back in time by presenting an extraordinarily important piece of work from the archives. It turns out that the actress tried her hand at poetry writing when she was just 12 years old. Deepika took to Instagram to share a photo of a poem she wrote when she was 12 years old, jokingly referring to it as her "first and final try." While one might think that a 12-year-old Deepika wrote only a few sentences, this is not the case. Well, you're mistaken.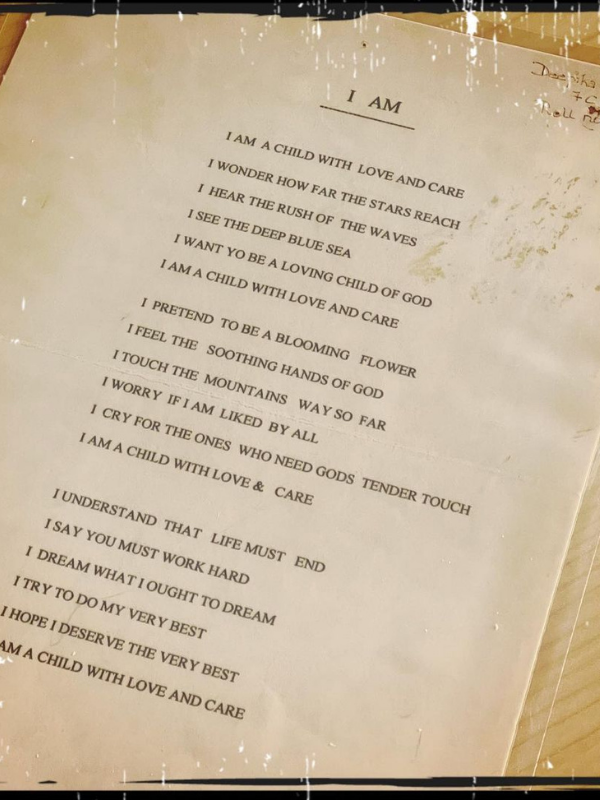 The actress composed a poem with at least three stanzas. She explained that her school simply provided the first two words of the poetry, 'I Am,' and that students were expected to complete the poem on their own. Deepika employed a rhyming system in between the lines of the poetry, which she shared in a clear snapshot.
She captioned the post, "My first AND LAST attempt at writing poetry! This was in grade 7. I was 12. The poem was titled 'I Am'. We were given the first 2 words that you see…and the rest is history."
As we see in the post, Deepika's poem reads, "I am a child with love and care. I wonder how far the stars reach. I hear the rush of the waves. I see the deep blue sea. I want to be a loving child of God. I am a child with love and care. I pretend to be a blooming flower. I feel the soothing hands of God. I touch the mountains way so far. I worry if I am liked by all. I cry for the ones who need God's tender touch. I am a child with love and care. I understand that life must end. I say you must work hard. I dream what I ought to dream. I try to do my very best. I hope I deserve the very best. I am a child with love and care. (sic)."
The actress was a rising badminton player in school, following in the footsteps of her father, Prakash Padukone, a well-known badminton player. Deepika decided to travel to Mumbai when she was 16 years old to pursue her dreams of modelling and acting.
On the work front, Deepika has several intriguing projects in the works. Fans are anxiously anticipating her reunion with Shah Rukh Khan in 'Pathan,' which is due to hit theatres on January 25, 2019. She is also a part of Prabhas' 'Project K.' Then there's Amitabh Bachchan in the Hindi adaptation of 'The Intern.' Deepika will also star alongside Hrithik Roshan in Siddharth Anand's film " Fighter."