On Nita Ambani's 60th birthday, the Ambanis hosted the inaugural event for the Nita Mukesh Ambani Junior School, a testament to the family's prominence. The soirée attracted a star-studded guest list comprising some of Bollywood's most influential personalities, with the moments captured during the festivities swiftly taking over social media.
The Star of the Evening – Veda Ambani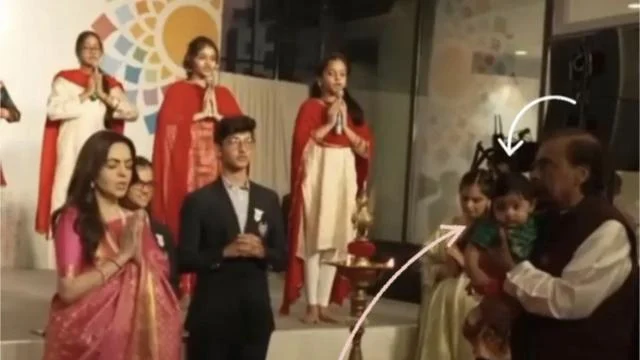 Amid the glittering gala, Veda Ambani, the daughter of Akash and Shloka, emerged as the night's darling. Her adorable and heartwarming moments during the celebration have left an indelible mark on the attendees and online spectators. One photograph, in particular, showcased Veda cherishing quality time with her grandfather, Mukesh Ambani. Dressed in a captivating traditional green patola outfit, she sat comfortably on his lap, capturing the hearts of onlookers and swiftly becoming an internet sensation.
A Family Affair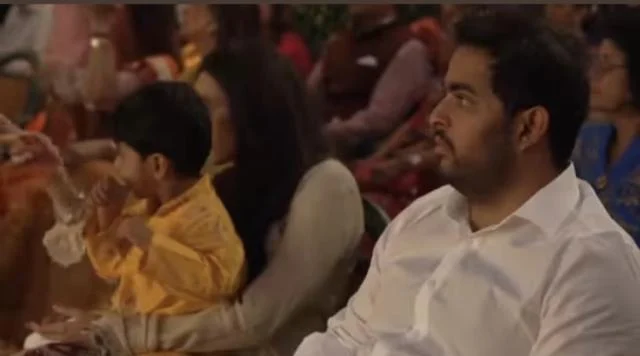 Another enchanting snapshot captured the essence of the family as it featured Veda, her mother, Shloka Mehta Ambani, and her brother Prithvi Akash Ambani. Shloka tenderly held Prithvi on her lap, with Veda alongside them, radiating charm in her green choli paired with a red Ghaghra. Her twin cousins, Aadiya and Krishna, beautifully complemented the scene, donning matching pink ensembles, further enhancing the celebration's enchantment.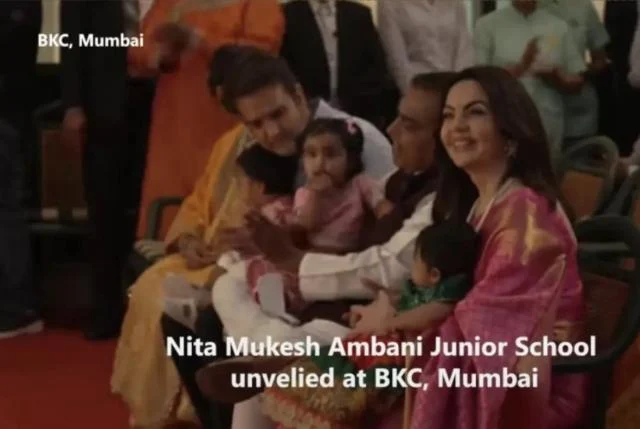 An Extravagant Ambani Affair
The Ambani family is renowned for hosting extravagant celebrations, and Nita Ambani's 60th birthday bash was no exception. The event unfolded at the magnificent Nita Mukesh Ambani Junior School, transforming into a mesmerizing paradise adorned with resplendent flowers and dazzling lights. The guests were treated to a lavish feast and myriad entertainment options, reflecting the family's grandeur and ability to make every occasion memorable.
A Glimpse into the Ambani Family
The Ambani family has traditionally guarded their personal lives closely. However, in recent years, there has been a noticeable shift in their approach, as Akash and Shloka have shared more of their family life, particularly moments featuring Veda and Prithvi, on social media platforms. The receptive audience has wholeheartedly embraced these insights, embracing the opportunity to witness the endearing moments of the Ambani family.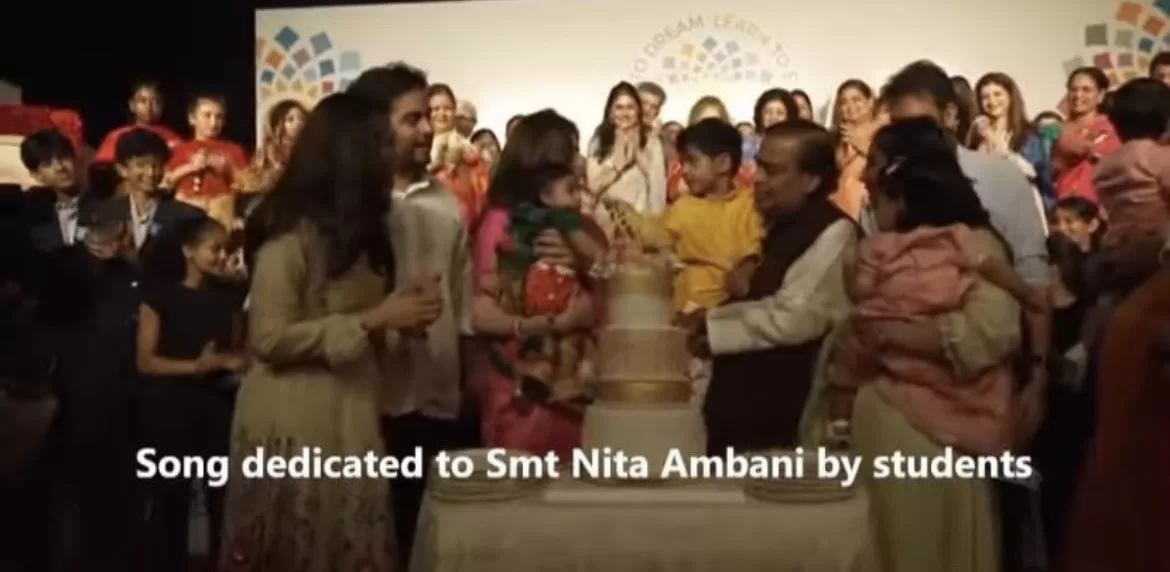 A Bright Future Ahead
The heartwarming images of Veda Ambani from Nita Ambani's 60th birthday celebration testify to her burgeoning popularity. Already a star in her own right, the world eagerly awaits the unfolding chapters of her remarkable life. It remains a captivating journey to observe, with every moment and memory etched in the hearts of those who adore this enchanting Ambani scion.