Ghum Hai Kisikey Pyaar Mein Upcoming Twist & Gossip; Aishwarya Feels Offended & Outraged
The popular trending show of Star Plus Ghum Hai kisikey Pyar Mein is encouraging or heading towards various twists and turns in the upcoming episodes. The audience would be thrilled to enjoy and witness the melodrama the show invites.
In the past episodes, we have observed that Ayesha Singh (Sai Joshi) arrives at the office where she meets Neil Bhatt (Virat) and the police commissioner.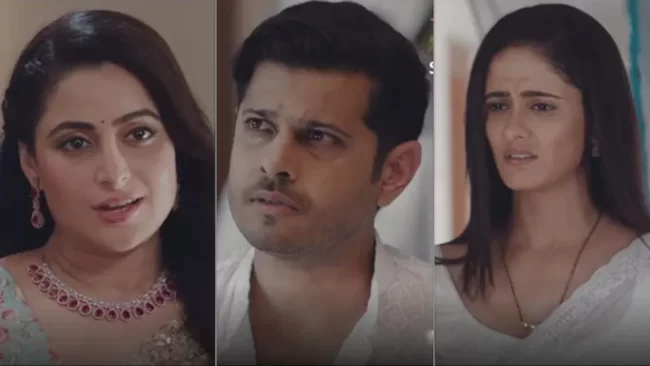 Ayesha conveys to the commissioner that she is planning to pursue this job to take care of the families and her father, Sanjay Narvekar.
The narrative hovers onto another engrossing stage where Sai refuses to go to "The Chavan Nivas" and further asks the employees working there to work on her behalf.
As soon as Aishwarya Sharma (Pakhi) arrives at the house, she gets agitated and perturbed because she is unable to find Vinayak and Virat inside. She immediately rushes to notice and discovers them.
Aishwarya infringes into Ayesha's house and is shocked to see Neil inside her house. Therefore Ayesha is labelled as a promiscuous young woman as she is considered to be responsible for ruining Aishwarya's marital happiness. The decision of Neil to work with Ayesha leads Aishwarya to feel insecure and deceived every day. Aishwarya is now able to conjecture that Neil's feelings for her are diminishing day by day.
Furthermore, Aishwarya now decides to keep an eagle eye on Neil thereby inspecting Ayesha's actions as well. As an audience, one can speculate a turning point wherein both Aishwarya and Neil will stand in opposition to each other as Ayesha will plan to stay in the same house where they both are already living. It will be interesting to note how Neil will be dealing with Aishwarya's denial of Ayesha's entry into his home.