Kiara Advani Drops Photo From Her Vacation With Hubby, Sidharth, Pens, "Take Me Back" Checkout!
A sweet photo of Kiara Advani and her husband Sidharth Malhotra from their trip together has gone viral.  On May 24, 2023, Kiara Advani uploaded a sweet photo of her and Sidharth Malhotra from their recent vacation to her Instagram account. Even though their faces were hidden in the photograph, they nevertheless had a really adorable appearance. The pair, who are smitten with one another, were photographed holding hands while in an unusual setting. Kiara wore a peach-colored coordinated outfit, while her husband complimented her look in a blue coordinated set. They appeared to be having a great time together, and Kiara wrote: "Take me back already."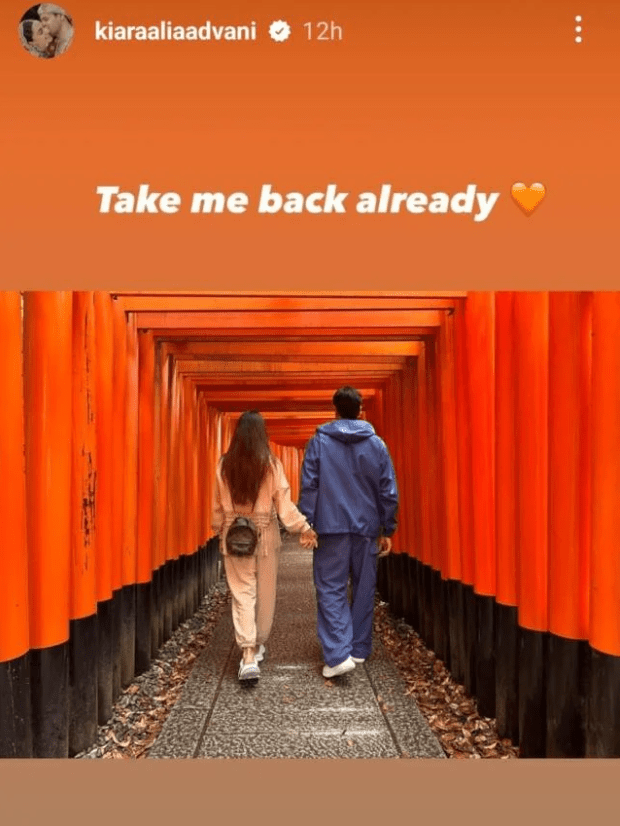 When Sidharth and Kiara returned to Mumbai
Kiara Advani and Sidharth Malhotra were seen leaving Mumbai on May 24, 2023. In a video uploaded by a paparazzo handle, the power couple were stunning as they strolled hand in hand while beaming. With matching white trousers, the actress looked lovely in a white blazer. As opposed to Sidharth, who wore a black T-shirt with a beige jacket and black joggers. While being photographed, the husband-and-wife team were spotted smiling their brightest and doing proper credit to their stylish appearance. Watch the video here.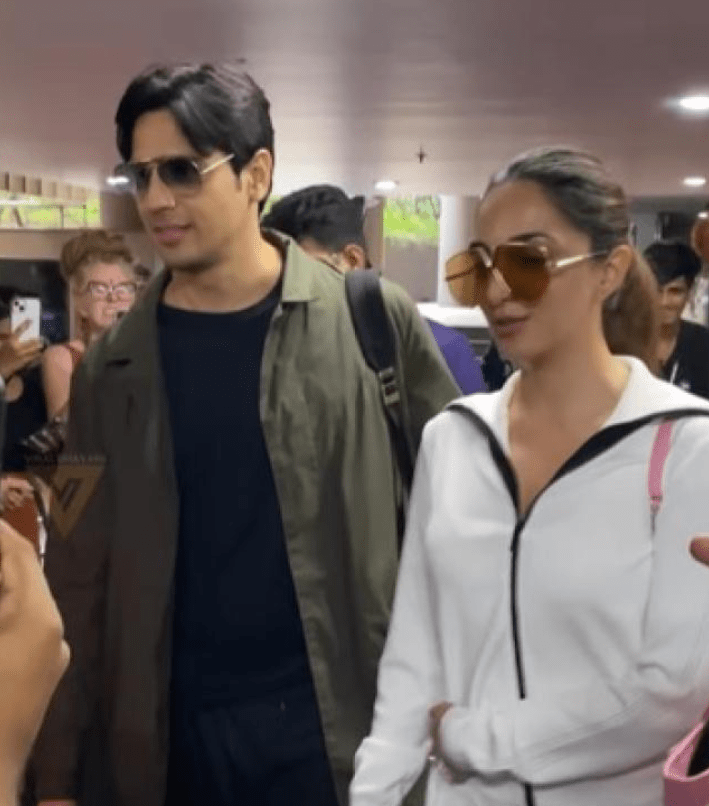 When a picture of Sidharth Malhotra and Kiara Advani from Japan went viral
A photo of Kiara Advani and Sidharth Malhotra from Japan was recently posted online. Both individuals could be seen posing for the camera in the image. Sidharth chose a black T-shirt and coupled it with a blue jacket and matching joggers, while the actress looked gorgeous in a simple white co-ord set. Kiara also displayed her natural beauty while wearing her hair loose. Sidharth was also shown in the photo clutching some shopping bags, which demonstrated his success as a husband.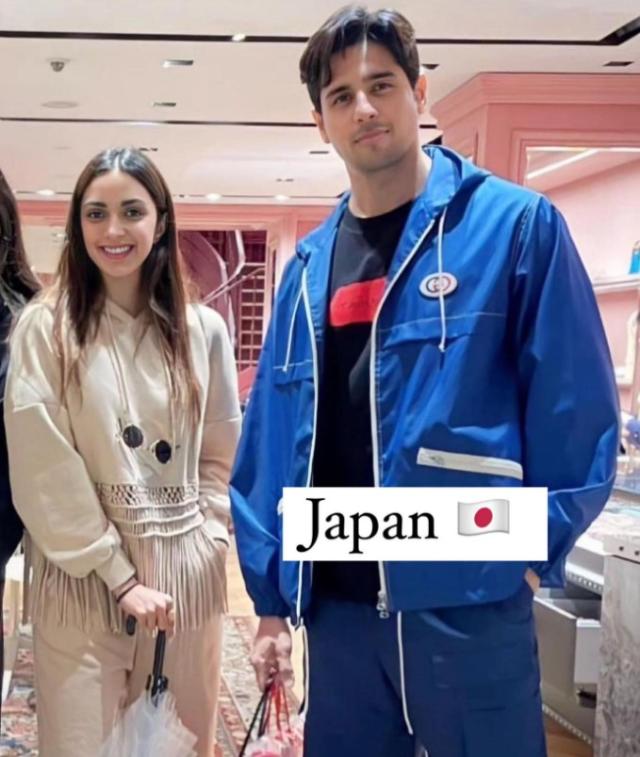 Watch the video here.
Kiara Advani and Sidharth Malhotra's dreamy wedding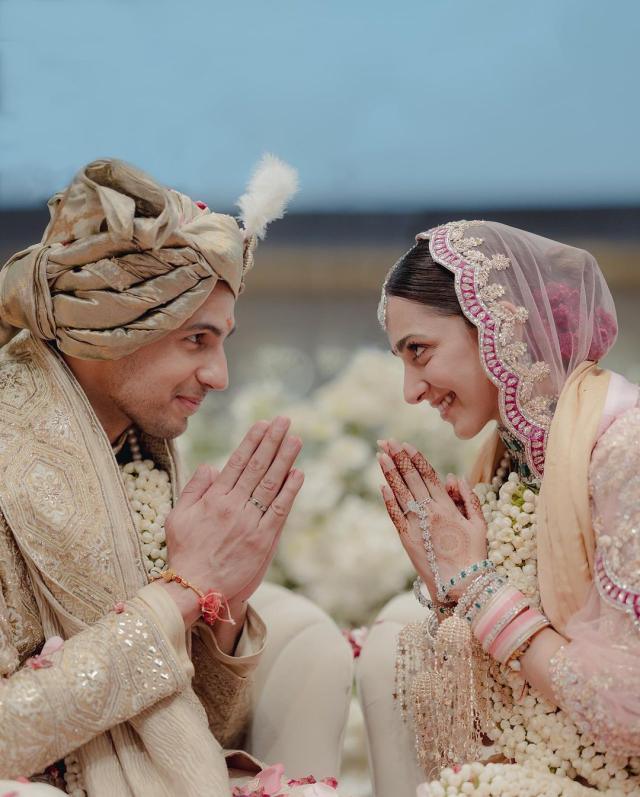 On February 7, 2023, Sidharth Malhotra and Kiara Advani, two Bollywood actors, exchanged vows in the picturesque city of Jaisalmer. Kiara chose a pink-hued lehenga with lots of embellishments from Manish Malhotra for their D-day outfit. Sidharth, on the other hand, looked sharp in a sherwani of cream colour. They became the couple with the most liked wedding photographs on Instagram after Kiara uploaded her wedding video, which caused their admirers to go crazy with their chemistry.