Manjimao Mohan Reveals She Was Body Shamed In Her Own Wedding- Deets Inside
Manjima Mohan, an actress, recently married her long-term partner, actor Gautham Karthik, marking a new chapter in her life. Many people sent her body-shaming comments with their well-wishes on her wedding photos.
A Recent Interview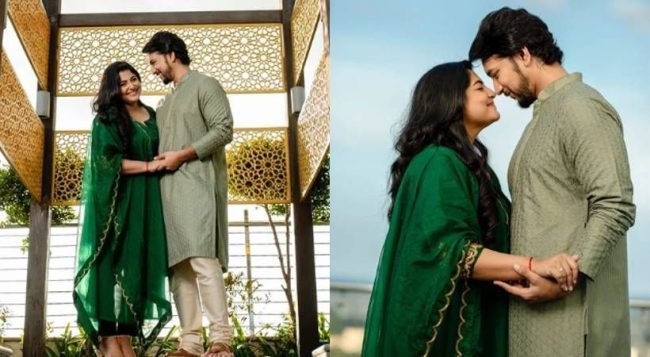 During a recent interview, Manjima said that she had been subjected to wedding-day fat-shaming. Several individuals have made fat-shaming comments about the actress on various social media sites, and others have made similar comments right in front of her. When I questioned whether it makes a difference to her, she said, "It's no longer the case."
Manjima said she was fat-shamed by guests at her wedding in an interview with India Today. Further, she said, "Some guests even mentioned it during our wedding! It used to, but now I've accepted my body for what it is and know I can make healthy changes whenever I want. Regarding my physical health, I am content with who I am.
If my job necessitates me to reduce my weight, I will do so without question. I don't see why my decision should inconvenience anybody else."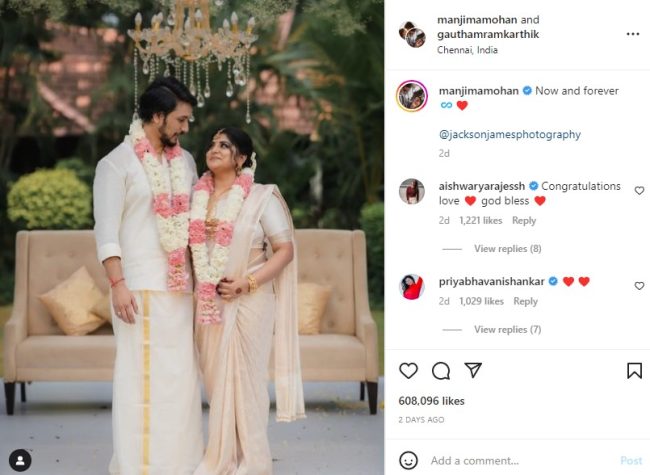 The Nuptials
The wedding of Manjima Mohan and Gautham Karthik took place on November 28 of this year. The two met and fell in love while filming Devarattam in 2019; they've been together since. The newlyweds celebrated their new chapter in life by posting their first photo together online. The actress posted the shot on Instagram with the caption, "Now and forever."
The happy pair dressed in traditional South Indian garb for the big day. Manjima Mohan wore a cream saree and gold jewellery, while Gautham Karthik wore a white blouse and mundu. The wedding of Manjima Mohan and Gautham Karthik was small and intimate, with just immediate relatives and friends in attendance. It was a single-day affair without any pomp and circumstance.