Naagin 6: #PraRish Fans Are Excited To See Pictures Of Tejasswi Prakash & Simba Nagpal Getting Married
Fans of Tejasswi Prakash and Simba Nagpal, #PraRish will be eagerly anticipating the next episode of Naagin 6 after seeing these photos from their wedding.
Naagin 6, Ekta Kapoor's supernatural drama series, has made it to the TRP ranks. The on-screen chemistry of Tejasswi Prakash and Simba Nagpal has captivated millions of hearts.
Fans are anxiously anticipating their wedding. Several behind-the-scenes photos from the sets of Naagin 6 have been making the rounds on the internet. Take a look at this –
Pratha will marry Rishabh, cleverly.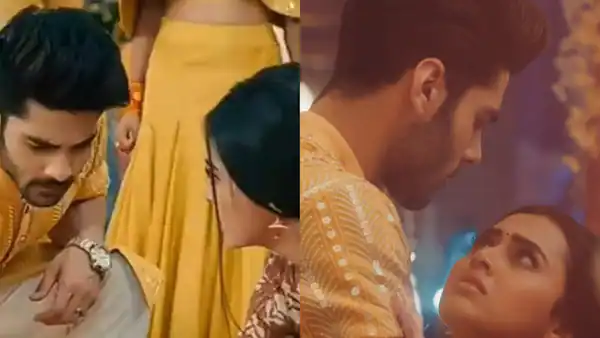 Rishabh is considered the adversary of the land by Pratha, who is a naagin. She intends to marry his younger brother. However, she marries Rishabh by ejecting his fiancee from the wedding mandap.
Rishabh would conceal his identity by wearing sehra
Rishabh would wear a sehra and attempt to conceal his identity from his family before the wedding.
#PraRish fans are surprised by this news
Fans of #PraRish are sure to be perplexed by this image. It's impossible to figure out who is hiding beneath the veil.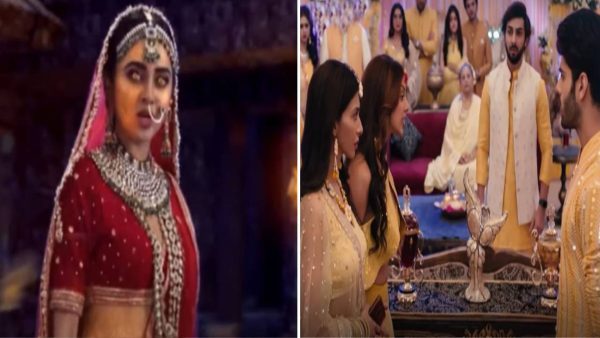 Pratha to save Shesh Naagin's life
Pratha will be seen rescuing Shehsh Naagin's life from Rishabh's father in the next episode of Naagin 6.
Pictures from Naagin 6's forthcoming episode have gone popular on the internet.
The newly released photographs from the sets of Naagin 6 have enthralled fans. They are eager to learn how Pratha will eliminate all of her foes and rescue the land.