Red Carpet Style At Grammys 2023: Check Out Who Wore What On Red Carpet!
What is an award show without a significant fashion moment? Also, when the Grammys roll around and all the Hollywood music A-listers descend, it needs to serve looks without fail.
At the Grammys 2023, we witnessed a star-studded event that included Taylor Swift, Harry Styles, Beyonce, and Jennifer Lopez, among others. Despite the fact that all of the performers graced the red carpet by putting their best fashion foot forward, here are our picks for the event's highlights and misses! Continue reading to discover out.
We always receive a solid scoop on fashion whether it's the Oscars or the Met Gala, but when it comes to the Grammys, the Hollywood music stars has never disappointed us. The musicians love to innovate and step outside of their comfort zone in order to create a style statement, which was evident on the Grammys 2023 red carpet.
Taylor Swift
Taylor Swift looked like an ethereal queen at the Grammys 2023. She wore a 'Mighnights' blue two-piece suit by Roberto Cavalli, which had a full-sleeved crop-top and a bodycon skirt with a long trail. The dress was covered with little beads that looked like stars, and the Anti-Hero singer made an attempt to appear pretty lethal!
She finished the outfit with bright red lips and a pair of statement danglers while displaying her midriff. We came away with a victory at the Grammys!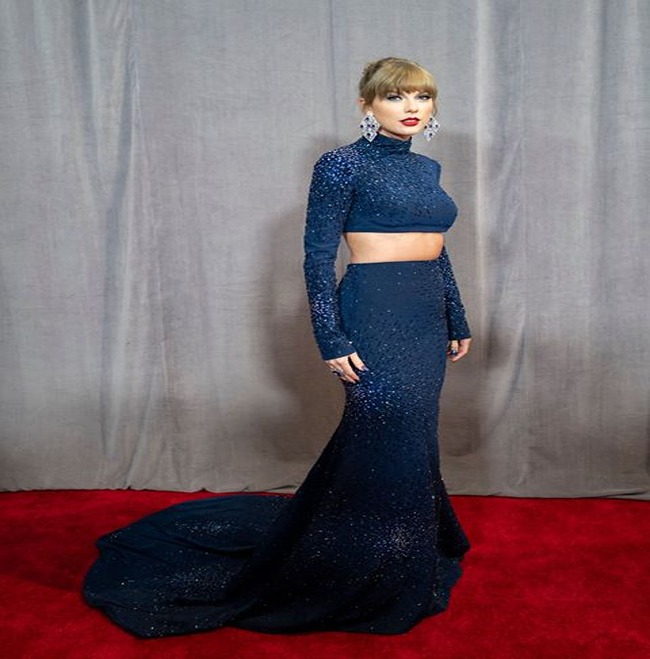 Jennifer Lopez
Jennifer Lopez looked stunning in a Gucci blue and silver combo dress with a plunging neckline with stone-studded fringes and thigh-high slit details with ruffle flairs. She finished her appearance with a layered neckpiece, matching ear drops, and a couple rings. It was certainly a smashing success!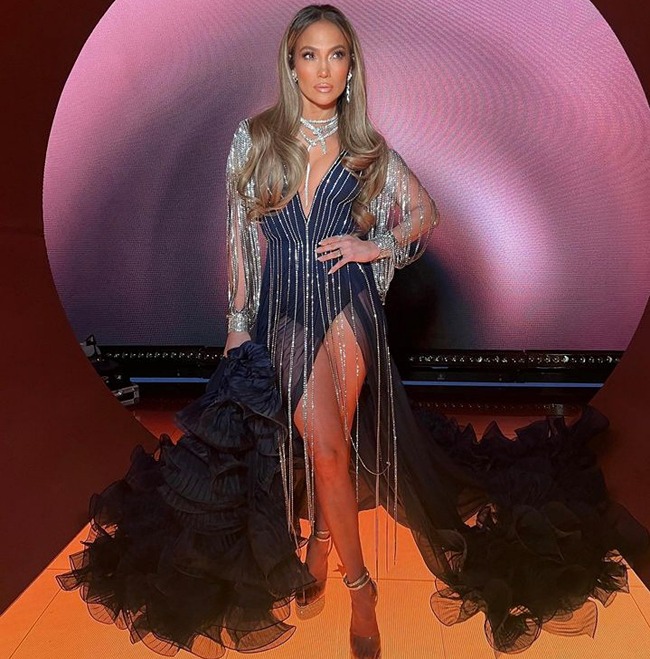 Harry Styles
When it comes to fashion, Harry Styles is the one we all want to see, and he stole the show at the Grammys 2023. The Watermelon Sugar singer wore an Egonlab multi-colored jumpsuit with a wide square neckline.
Harry wore a dazzling overalls with Swarovski crystals placed all over it to the Grammys. This outfit can only be pulled off by Harry Styles!
Cardi B
Everyone tries to experiment with their looks at these events, so it was wonderful to see Cardi B wear something as exquisite as she did last night on the Grammys red carpet.
She was seen wearing a blue gown by Gaurav Gupta Couture with a lengthy trail, theatrical hood, and dramatic sleeves. She was incredibly attractive.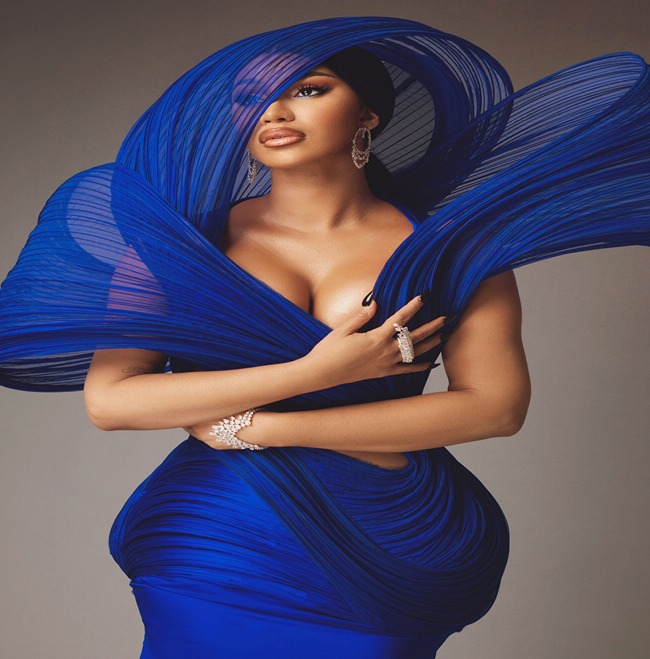 Doja Cat
Doja Cat made news again again with her stylish appearance, this time in a Versace latex bodycon dress with a mermaid tail. Her big eyes and black hoops completed the outfit. It made absolutely no difference!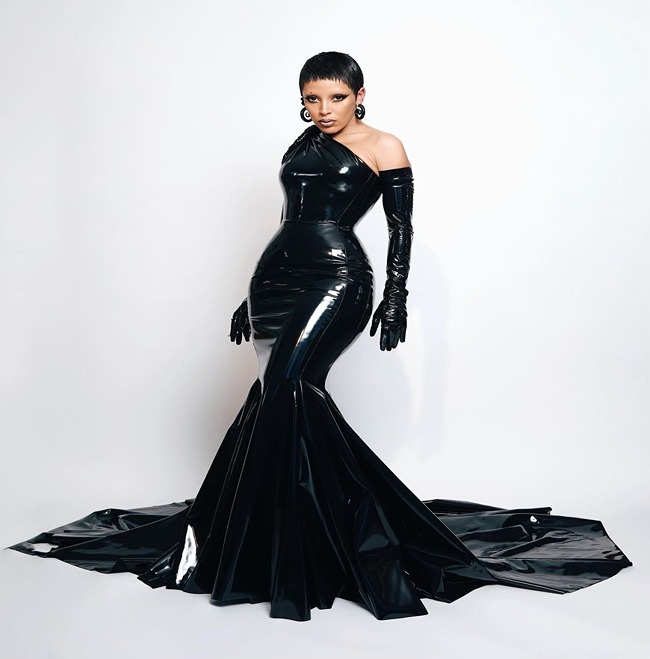 Beyoncé
Her dress selections for the magnificent evening were equally stunning. Beyoncé chose a mixed metal gown with gold and silver tones. At the torso, her plunging gold corset top met her fitting silver skirt, creating a tailored profile from the waist down.
A high slit began around her hips on the silver gown, which was adorned with frills all the way down its train. Beyonce accessorised the look with silver strap shoes, black gloves, and diamond danglers.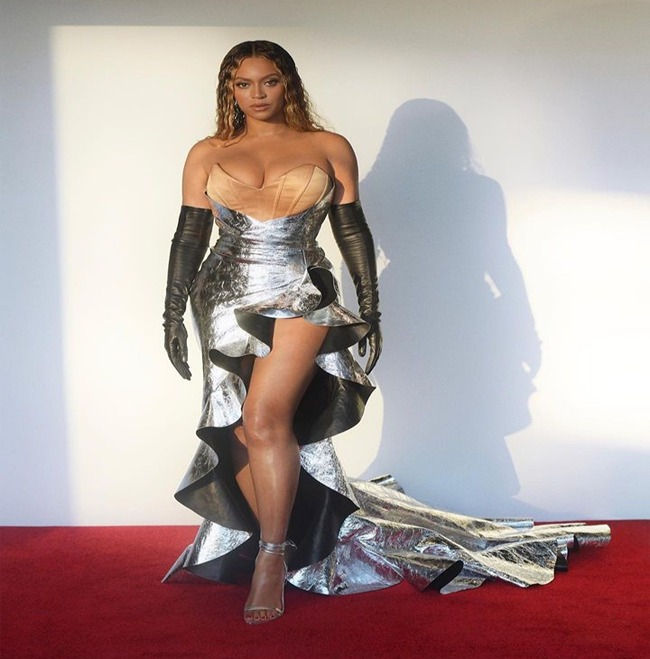 Anitta
The Brazilian singer and Best New Artist candidate looked stunning in her Atelier Versace gown with a long train from 2003. We'd generally advise against wearing an ensemble with leather, lace, cutouts, and ruffles, but she's handling all of the different components with ease.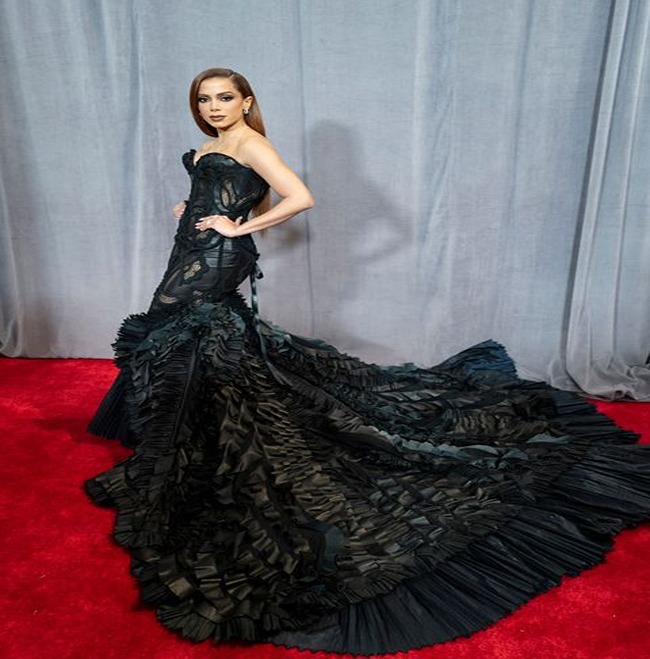 Lizzo
Lizzo walked the red carpet in a large opera cloak with flowers over a tight Dolce & Gabbana corset, hoping to make an impression. However, despite the fact that the colour of the outfit is fairly out of the box, and the dress has too many flares, it still didn't match with the tone of the fashion function, and the About Damn Time singer's style was missed by us!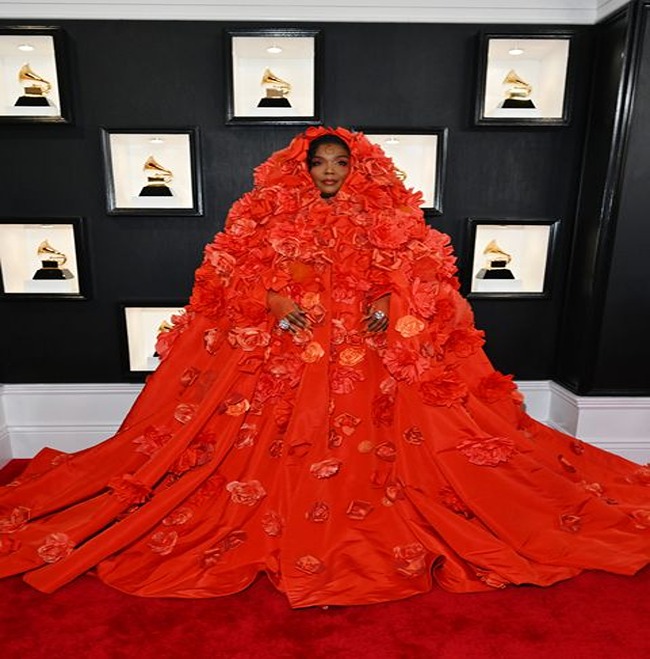 Machine Gun and Megan Fox Kelly
A silver metallic suit from D&G with crystals. Sure, it's extravagant, but it's the Grammys, and he looked great in it.
Megan clearly opted to be the supporting fiancée and let him take centre stage, because this Zuhair Murad gown is far too modest for her, despite how wonderfully it complements with his suit.