Janhvi Kapoor, the most adored fashionista in Bollywood, has posted a slew of pics on Instagram in a breathtaking strapless sparkly gown, and we're utterly thrilled. Let's decode her style!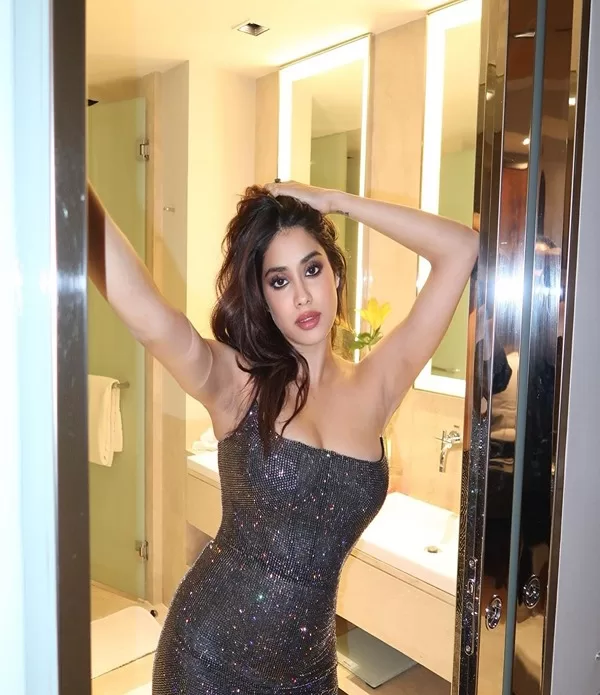 Janhvi Kapoor has developed a repertoire in Bollywood's shimmering glam zone, and red-carpet season is when she lets loose her most fashionable guns. This Bollywood queen seems half as stunning with less effort because her clothing speak for themselves. This is also true for the opening of Jio World Plaza.
Janhvi Kapoor knows how to pull it off. Her recent Instagram image in an intriguing and oh-so-glittery gown had everyone buzzing. But it wasn't just her red carpet elegance that attracted us in. Her after-party attire was the real star of the evening. Janhvi's style is always flawless, and this time was no exception.
When it comes to Janhvi Kapoor's style, shining brightly from head to toe is a guarantee. With the festive season in full flow, it's time to step up the fashion game once more. Janhvi will provide you with some much-needed glittery inspiration to shine brightly, literally like a diamond.
The beautiful Gen-Z actress's have mastered one skill, it's the ability to turn heads with their impeccable fashion sense. And none other than the stunning Janhvi Kapoor leads the pack. We've all seen Janhvi's never-ending obsession with sparkling silver gowns, and now she's done it again! But she's taken it to the next level this time, with a completely new look. The way she conducts herself in her sparkly attire is quite inspiring.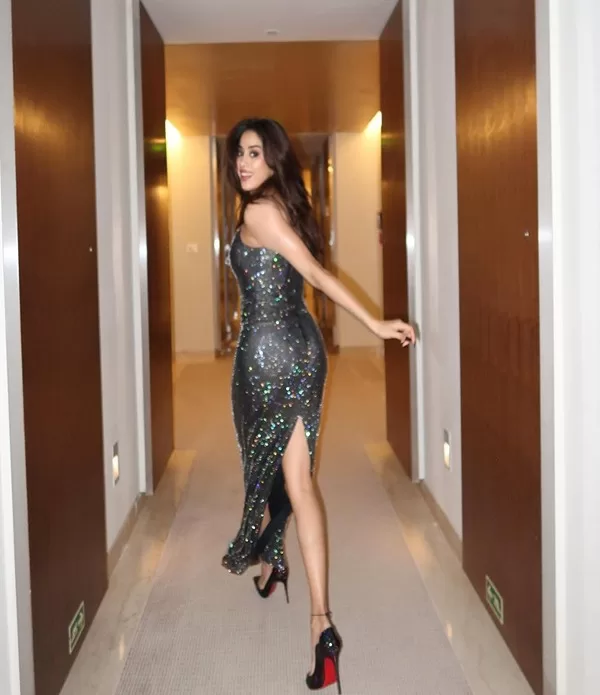 Outfit Details
Janhvi made ultra-glam the focus of her recent appearance. Janhvi outdid herself in a glitzy strapless gown that matched her attractiveness to the event. The strapless style highlighted her shoulders, while the floor-length skirt added a gorgeous touch. Subtle shimmering accents on the dress offered a touch of glitz befitting a red carpet star. She looked elegant yet trendy, pulling off the gorgeous ensemble with ease. With her ever-so-stunning glittery selection, she truly filled our craving for all things glam.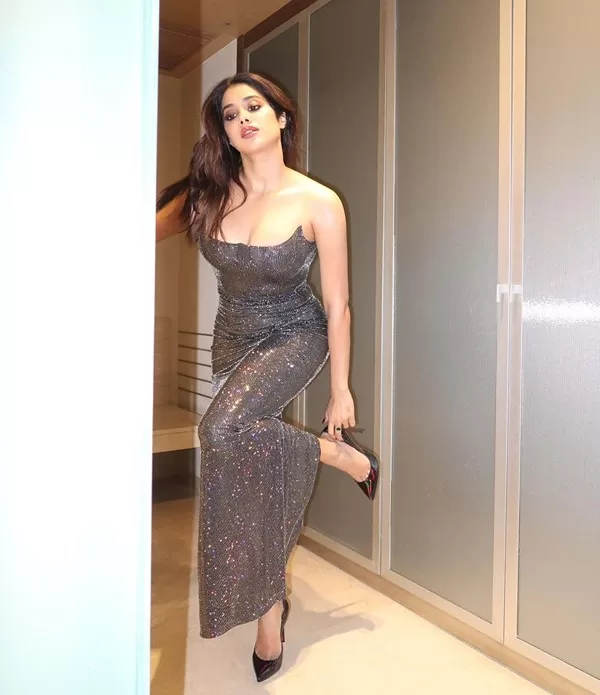 Accessories
Janhvi Kapoor's accessories were kept minimal, allowing her gown to take center stage. She is an expert at blending beauty with simplicity. She understood that with her outfit already sparkling with glitter, less is more. Her lone accessory was a stunning green stone finger ring, which brought a touch of elegance and color to her appearance.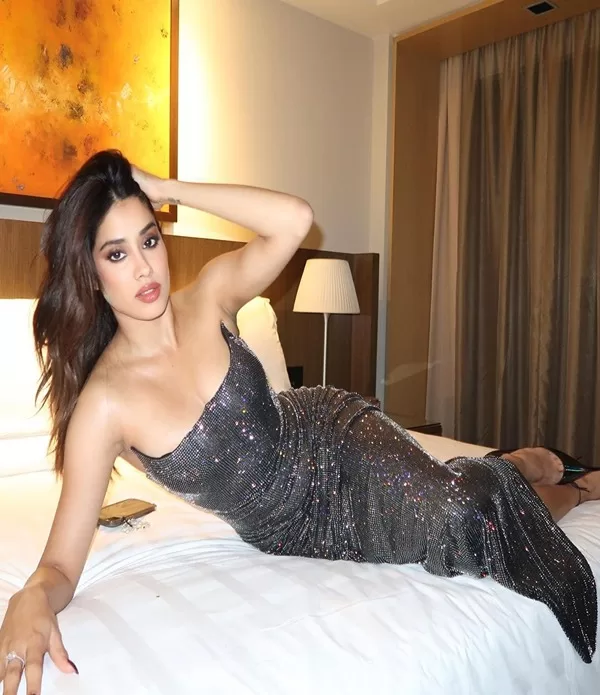 Janhvi completed her appearance with a pair of plain black heels and she accessorised with a one-of-a-kind black sparkly clutch that suited her ensemble.
Makeup
Janhvi Kapoor's makeup was flawless, allowing her gorgeous skin to shine through. Her eyes were accentuated with a gorgeous combination of brown eyeshadow, smudged eyeliner, and mascara. Not to mention her lips, which looked stunning with a glossy pink lipstick.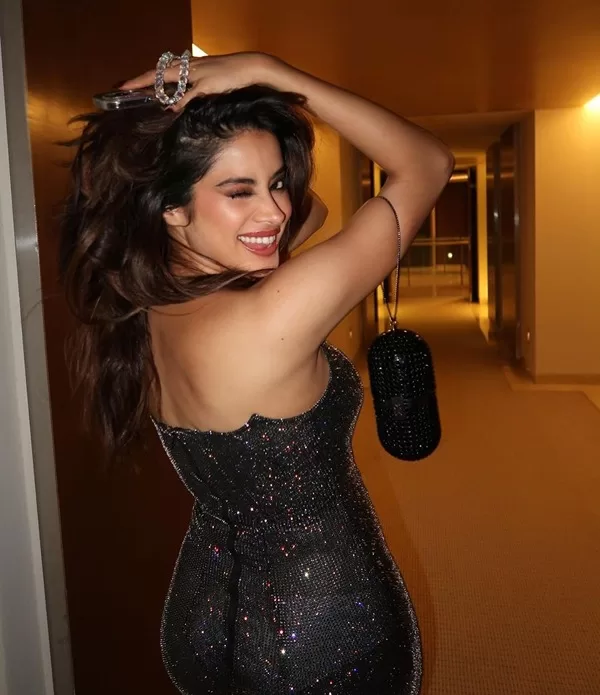 She kept her hair, which consisted of simple open loose locks that effortlessly framed her face. Her natural and unbound hair added a casual grace to her overall appearance.