This Is The Reason Why Adnan Sami Distanced Himself From Instagram, Deets Inside!!
Bollywood singer Adnan Sami is still very popular among people for his songs. The singer has been entertaining the audience for a long time with his melodious voice. Adnan Sami, who was often in discussion about his transformation, was again in the headlines in the past. However, this time he was in discussion not for any of his transformations but for a video. Actually, the actor suddenly surprised the fans by deleting all the posts from his Instagram.
Adnan Sami
Not only this, along with deleting all the posts, Adnan also posted a video from his account. Goodbye was seen written in this video, after which everyone was surprised that why the singer suddenly took such a decision. People felt that he had said goodbye to social media. But everyone was surprised by his sudden decision. In such a situation, many of his fans had also expressed concern over this decision of Adnan. However, now the reason for his decision has come to the fore.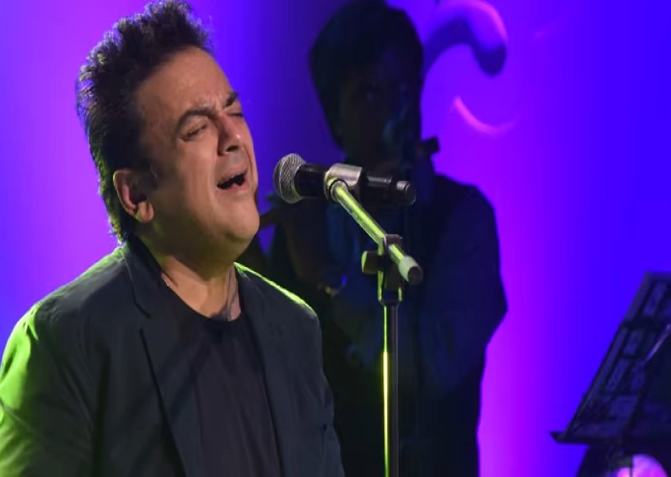 Adnan Sami
Adnan Sami, who is famous across the country, has a huge fan following. He often shares his pictures and videos with fans on social media. However, in the past, everyone was surprised by the sudden departure of the singer from Instagram. But now removing this surprise of the people, the actor has shared a latest post. Along with this, the meaning of this post with his goodbye was also explained to the fans. Actually, Adnan has posted the teaser of a music video on his Instagram.
Adnan Sami
Sharing this post, he wrote in the caption, "My way of saying Alvida". In this shared post, Adnan is seen singing the song. Actually, it was his way of promoting it. A few days ago, the singer had released the motion poster of his song, seeing that people felt that he had distanced himself from social media. However, now with this new post, Adnan Sami has made it clear that this was a way of his promotion and soon he is going to entertain the audience with his new song.