Indian Railways Uses Squid Game To Win Battle Against Covid-19- Checkout!
Squid Game, a Korean Netflix show, is becoming increasingly popular. Apart from social media and corporations, government entities, such as the Indian Railways, have begun to use the show to convey important messages.
The department warned everyone to take Covid-19 policy seriously by sharing a humorous creative featuring the renowned big doll from the Korean drama. The doll wears a mask and plays a ghoulish part in the dystopian scenario. It also showed the show's masked guardians standing at a distance of two gazillion miles (yards).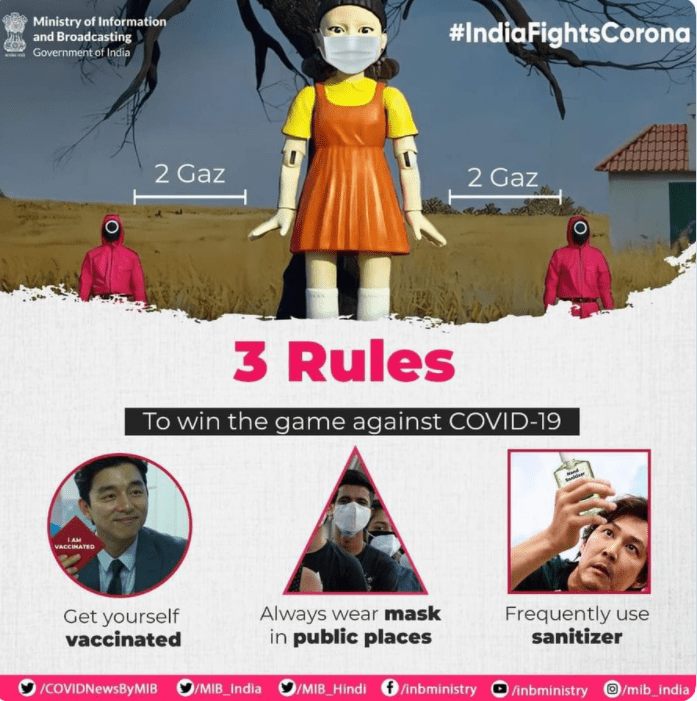 They also added three rules to "win a game against Covid-19". It also featured normal people queuing up, pushing them to wear masks in public, while including show guest actor Gong Yoo, renowned for portraying Takuji, with a red envelope that reads 'I am vaccinated.'
Three Rules to defeat COVID19:

➡️Get yourself vaccinated
➡️Always wear mask in public places
➡️ Frequently use sanitizer#Unite2FightCorona pic.twitter.com/PGo236rZ5n

— Ministry of Railways (@RailMinIndia) October 20, 2021
But it was how the government agency replaced the show's famous Dalgona candy in lead actor Lee Jung-hand Jae's with a sanitizer bottle that received the most giggles online.
Mumbai Police have already joined the Squid Game meme movement to inform citizens of traffic rules. The cops presented a simple hack to prevent oneself from being removed in a hilarious perspective, referring to the show's game — red light, green light.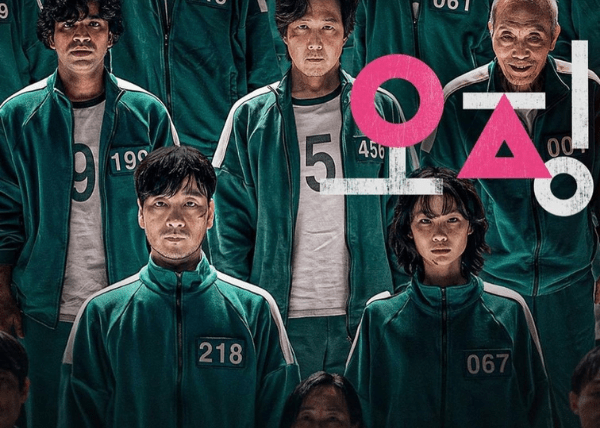 Squid Game is a South Korean survival drama television series streaming on Netflix. Written and directed by Hwang Dong-hyuk. The series, distributed by Netflix, was released worldwide on September 17, 2021. Squid Game was praised for its acting, inventiveness, directing, visual style, musical composition, art direction, mood, and themes, and garnered unanimously positive reviews. It became one of Netflix's most popular shows in numerous regional regions within a week. It has surprised executives by becoming the streaming service's most-watched original series in its first month. On Tuesday, Netflix said a "mind-boggling" 142 million households had watched the dark drama about people who compete in a deadly competition to erase the financial debt.
Bala Devi Says Support Our Women In Football; Like Men In Cricket – AFC Women's Asian Cup India 2022